X-61A Completes Second Flight Test
DARPA says the X-61A Gremlins Air Vehicle has completed its second round of flight test in late July.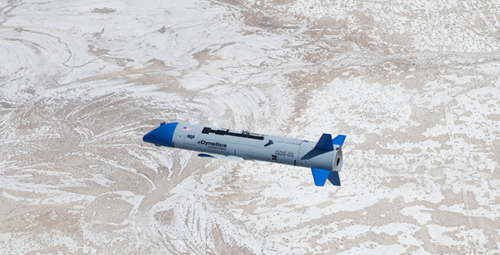 Photo: DARPA

Testing was carried out at the U.S. Army's Dugway Proving Ground in Utah and it was demonstrated that the air vehicle can perform rendezvous and autonomous formation station-keeping with a C-130 at a separation of 125 feet.
DARPA says flight tests are to resume in October with the key objective to recover first one, and then two, air vehicles in the same flight.
A recovery system for retrieving and stowing the air vehicle was also tested.
For more information, hit the Source below