What's New for Azure at Microsoft's Ignite Event
What's New for Azure at Microsoft's Ignite Event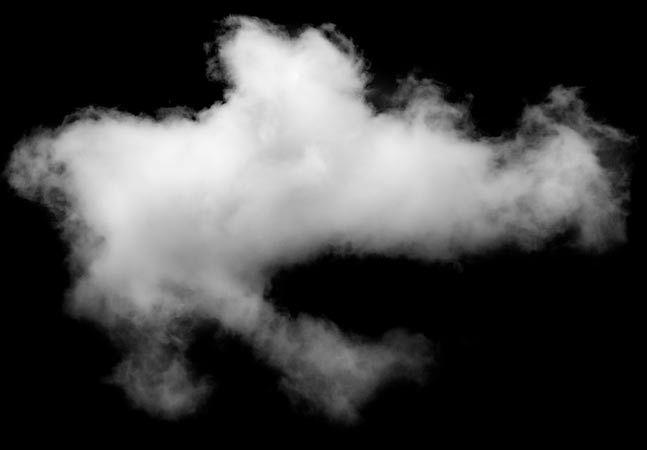 At Microsoft these days, it seems to be: "The answer is Azure. What's the ques­tion?"
Microsoft's cloud com­put­ing plat­form was front and center as the com­pa­ny's Ignite developer/IT event kicked off this week.
Azure-relat­ed announce­ments during the open­ing stages of the three-day con­fer­ence — shift­ed to an online format during the COVID-19 pan­dem­ic — ran the gamut from the debut of the Azure Communication Services plat­form to secu­ri­ty inno­va­tions to enhance­ments to Azure Arc, a Kubernetes-based plat­form that enables the deploy­ment of Azure data ser­vices, announced late last year.
Showing just how strong­ly Azure is being rep­re­sent­ed in Ignite 2020, Scott Bekker at Redmond Channel Partner pro­vid­ed this roundup of gen­er­al­ly avail­able ser­vices and prod­ucts:
Additional fea­tures for Azure Cognitive Search called Private Endpoints and Managed Identities.
An Anomaly Detector in Azure Cognitive Services, Metric Advisor.
A new Designer capa­bil­i­ty for Azure Machine Learning fea­tur­ing drag-and-drop mod­ules for things such as data prep, model train­ing and eval­u­a­tion.
New Azure Migrate fea­tures for dat­a­cen­ter-to-cloud migra­tions.
A next gen­er­a­tion ver­sion of Azure VMware Solution (AVS) in US East, US West, West Europe and Australia.
Two new Azure Stack Edge appli­ances, includ­ing one designed to be car­ried in a back­pack.
Azure Virtual Machines fea­tur­ing Intel Cascade Lake proces­sors.
Azure Disk Storage updates, includ­ing Azure Private Link inte­gra­tion and sup­port for 512E on Azure Ultra Disks.
An Azure Policy add-on for Azure Kubernetes Service (AKS).
Noting that Microsoft is putting Windows and Linux servers under Arc, Bekker wrote, "Customers man­ag­ing Azure ser­vices use Azure Resource Manager. For those who like the model and want to use sim­i­lar tools and capa­bil­i­ties to manage more of their infra­struc­ture, there's Azure Arc, which extends the model to other clouds, Kubernetes clus­ters and on-premis­es servers.
"As of Ignite, Microsoft made Azure Arc-enabled servers gen­er­al­ly avail­able for Windows and Linux servers. From a single con­trol plane, cus­tomers can now manage their servers with Azure Policy and use Azure Security Center, Azure Monitor or Update Management on them."
Microsoft pre­sent­ed the Arc news in the con­text of the cloud plat­for­m's "multi-cloud, multi-edge hybrid capa­bil­i­ties." Also within that con­text, the com­pa­ny pro­vid­ed more details on some of the above and other prod­ucts and ser­vices via a blog post:
Enhancements to Azure Stack HCI and Azure Stack Hub:

Azure Stack HCI is a new hyper­con­verged infra­struc­ture OS deliv­ered as an Azure ser­vice in order to quick­ly pro­vide secu­ri­ty, per­for­mance, and fea­ture updates.

Azure Stack Hub, a com­po­nent of the Azure Stack port­fo­lio, lets orga­ni­za­tions run apps in an on-premis­es envi­ron­ment and deliv­er Azure ser­vices in a dat­a­cen­ter.

New for these two offer­ings are:

Preview of Azure Kubernetes Services (AKS) on Azure Stack HCI: "This now pro­vides a con­sis­tent, secure, and fully man­aged Kubernetes expe­ri­ence for cus­tomers who want to use Azure Stack HCI within their dat­a­cen­ters."
Azure Stack Hub is now avail­able with GPU: "To power visu­al­iza­tion intense apps, we've part­nered with AMD to bring the AMD Mi25 GPU to Azure Stack Hub, which allows users to share the GPU in an effi­cient way."

Azure VMware Solution hits GA: "Designed, built, and sup­port­ed by Microsoft, Azure VMware Solution is cloud ver­i­fied by VMware and enables cus­tomers to migrate VMware work­loads to the cloud with min­i­mal com­plex­i­ty."
Running com­pute and AI at the Edge:

New capa­bil­i­ties for the edge (bring­ing com­pu­ta­tion closer to the loca­tion where it is needed, on edge devices) include:

Azure SQL Edge is now GA: "Bringing the most secure Microsoft SQL data engine to IoT gate­ways and edge devices. Optimized for edge work­loads, this small-foot­print con­tain­er sup­ports built-in data stream­ing, stor­age, and AI in con­nect­ed or dis­con­nect­ed envi­ron­ments."
New Azure Stack Edge rugged devices: "Customers can per­form machine learn­ing and gain quick insights at the edge by run­ning the Azure Stack Edge Pro R with NVIDIA's pow­er­ful T4 GPU and the light­weight, portable Azure Stack Edge Mini R."
Azure Stack Edge is now avail­able with GPUs: "Customers can run visu­al­iza­tion, infer­enc­ing, and machine learn­ing at the edge with the Azure Stack Edge Pro series pow­ered by the NVIDIA T4 Tensor Core GPU. This unlocks a broad set of new edge sce­nar­ios, such as auto­mat­i­cal­ly rec­og­niz­ing license plates for effi­cient retail curb­side pickup, and detect­ing defects in real time in prod­ucts on a man­u­fac­tur­ing assem­bly line."
AT&T cel­lu­lar-enabled guardian module with Azure Sphere: "AT&T and Microsoft are team­ing up to enable enter­prise cus­tomers to con­nect their machines and equip­ment secure­ly by Azure Sphere guardian devices to the cloud seam­less­ly via AT&T's cel­lu­lar net­work, with­out need­ing to rely on Wi-Fi sys­tems." More on this is avail­able here.
Microsoft also announced Azure Communication Services in pre­view, which it claimed is "the first fully man­aged com­mu­ni­ca­tion plat­form offer­ing from a major cloud provider."
This lets orga­ni­za­tions build com­mu­ni­ca­tion expe­ri­ences — rang­ing from voice/video calls to chat to SMS text mes­sages — via APIs with the same plat­form used by its meeting/collaboration offer­ing, Microsoft Teams.
The com­pa­ny said it helps devel­op­ers bring those ser­vices to mobile apps, desk­top appli­ca­tions and web­sites with just a few lines of code.
"Developer friend­ly APIs and SDKs make it easy to create per­son­al­ized com­mu­ni­ca­tion expe­ri­ences quick­ly, with­out having to worry about com­plex inte­gra­tions," Microsoft said. "These capa­bil­i­ties can be used on vir­tu­al­ly any plat­form and device."
As far as the afore­men­tioned "secu­ri­ty inno­va­tions," the com­pa­ny announced:
New brand­ing expe­ri­ence, addi­tion­al pro­tec­tions, and CyberX inte­gra­tion for Azure Defender.
User and entity behav­ior ana­lyt­ics and threat intel­li­gence for Azure Sentinel.
Multi-cloud secu­ri­ty pos­ture man­age­ment for Azure Security Center.
Managed hard­ware secu­ri­ty module for Azure Key Vault.
Expanded secu­ri­ty con­trol assess­ments with the Azure Security Benchmark v2.
Additional ser­vice sup­port for Customer Lockbox for Azure.
Double Encryption for data at rest and tran­sit.
For AI on Azure, Microsoft announced a new spa­tial analy­sis capa­bil­i­ty for Computer Vision Azure Cognitive Service. "Its advanced AI models aggre­gate insights from mul­ti­ple cam­eras to count the number of people in the room, mea­sure the dis­tance between indi­vid­u­als, and mon­i­tor wait and dwell times," the com­pa­ny said. "Organizations can now apply this tech­nol­o­gy to use their space in a safe, opti­mal way."
Also high­light­ed was Metrics Advisor, anoth­er new Azure Cognitive Service in pre­view that the com­pa­ny said helps orga­ni­za­tions proac­tive­ly mon­i­tor met­rics in order to quick­ly diag­nose issues as they arise, with no machine learn­ing exper­tise required.
Microsoft said this is made pos­si­ble by a com­bi­na­tion of real-time mon­i­tor­ing, auto-tuning AI models, alert­ing, and root cause analy­sis.
Also announced in preview was a satel­lite ground sta­tion ser­vice called Azure Orbital, which enables satel­lite oper­a­tors to com­mu­ni­cate with and con­trol satel­lites while pro­cess­ing data and scal­ing oper­a­tions direct­ly with the cloud plat­form.
With all of the above and much more being dis­closed right off the bat at Ignite 2020, Microsoft is reaf­firm­ing the impor­tance of its cloud plat­form. Stay tuned for more Azure news from the event, which con­cludes on Thursday.
David Ramel is an editor and writer for Converge360.