What Do US-Iran Talks Mean for Afghanistan?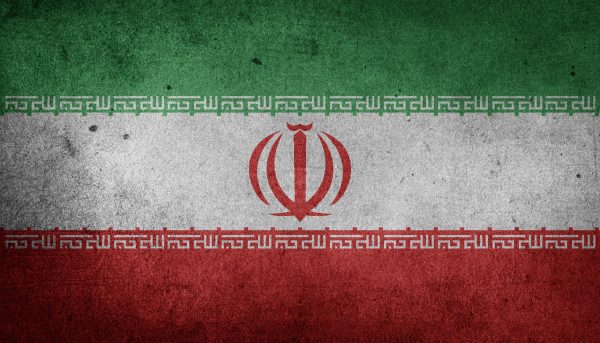 After a tumul­tuous period marked by rising vio­lence and delayed imple­men­ta­tion of the U.S.-Taliban peace deal signed in Doha this year, final­ly the clouds seem to be break­ing in Afghanistan.
The Taliban and Afghan gov­ern­ment look set to com­plete their long-over­due pris­on­er exchange and pro­ceed to intra-Afghan talks, as out­lined by the Doha agree­ment. The Taliban also announced a three-day cease­fire during the Muslim fes­ti­val of Eid ul Adha.
Meanwhile, Afghanistan's tor­tured rela­tion­ship with Pakistan is con­tin­u­ing to improve. Chief Afghan peace nego­tia­tor Abdullah Abdullah is soon to visit Islamabad as part of his rec­on­cil­i­a­tion efforts.
There is also good news regard­ing Afghanistan's west­ern neigh­bor, Iran. The United States and Iran have held rare talks on Afghan rec­on­cil­i­a­tion. The meetings attract­ed little atten­tion, but they could be cru­cial to ending the war.
Iran has strong ties to Afghanistan and the capac­i­ty to exert con­sid­er­able influ­ence there. It has long been argued that the U.S. will strug­gle to imple­ment an effec­tive peace deal with­out Iran's coop­er­a­tion.
Despite their fierce strate­gic rival­ry, which has esca­lat­ed dra­mat­i­cal­ly since U.S. President Donald Trump with­drew from the nuclear deal (JCPOA) in 2018, Washington and Tehran share var­i­ous common inter­ests in Afghanistan.
Both want to see a with­draw­al of NATO forces; both want to stymie the Afghan heroin trade; both want to pro­tect against terror groups such as al-Qaida and the Islamic State; and both want an inclu­sive gov­ern­ment in Kabul that is not monop­o­lized by the Taliban.
It there­fore makes per­fect sense to resus­ci­tate the "Six Plus Two" format, which brings togeth­er Afghanistan's six neigh­bors (includ­ing Iran), along with the U.S. and Russia, to address the Afghan con­flict under UN aus­pices.
The format was orig­i­nal­ly cre­at­ed to help sta­bi­lize Afghanistan after the Taliban seized power in 1996. Following the 9⁄11 attacks the United States and Iran held their own secret bilat­er­al talks under the "Six Plus Two" umbrel­la.
Tehran pro­vid­ed sig­nif­i­cant mil­i­tary and intel­li­gence assis­tance to the U.S. inva­sion of Afghanistan in 2001, but coop­er­a­tion col­lapsed with former U.S. President George W. Bush's inclu­sion of Iran in the "axis of evil" and his sub­se­quent war in Iraq in 2003.
Now, as Washington tries to leave Afghanistan, the format is being revi­tal­ized. American chief nego­tia­tor Zalmay Khalilzad has par­tic­i­pat­ed in "Six Plus Two" dis­cus­sions with Iran and Afghanistan's other neigh­bors this year.
Since assum­ing the Afghan port­fo­lio in 2018, Khalilzad has done much trav­el­ing in the region, vis­it­ing Pakistan, China, Uzbekistan, and else­where. But Tehran has never been part of his itin­er­ary, and Iranian offi­cials did not attend the sign­ing of the Doha deal in February.
However, it was always going to be hard to end the Afghan war with­out Tehran's assis­tance. Iran has a 900-kilo­me­ter border with Afghanistan and holds strong cul­tur­al and reli­gious ties to its neigh­bor.
Dari, one of Afghanistan's two offi­cial lan­guages, is the term for the var­i­ous Persian dialects spoken in Afghanistan — called Farsi in Iran. Over 10 per­cent of the Afghan pop­u­la­tion adheres to Shia Islam, the major­i­ty denom­i­na­tion of Iran, and Tehran has long patron­ized the pre­dom­i­nant­ly Shia Hazara ethnic minor­i­ty.
Until recent­ly, Iran was Afghanistan's top trad­ing part­ner, and eco­nom­ic links remain strong. Tehran has pumped money into schools, clin­ics, mosques, and other forms of "soft power." The west­ern city of Herat is known as "Little Iran" due to the Iranian influ­ence there.
Moreover, there are mil­lions of legal and ille­gal Afghan immi­grants in Iran. Some have been draft­ed into a Shia mili­tia, the Fatemiyoun, which Tehran sent to fight in Syria. There are now fears that the Fatemiyoun could be rede­ployed to Afghanistan.
Iran also has long-stand­ing links to Afghan politi­cians and war­lords, having sup­port­ed the anti-Taliban oppo­si­tion in the 1990s. And, despite the his­to­ry of ani­mos­i­ty between Shia Iran and the Sunni Taliban, Tehran has cul­ti­vat­ed closer ties to its former adver­sary.
Iran's influ­ence was evi­dent after the U.S. assas­si­na­tion of Iranian General Qassem Soleimani in January. A host of high-pro­file Afghan politi­cians issued statements con­demn­ing the strike, includ­ing former President Hamid Karzai and Hanif Atmar, now Afghanistan's for­eign min­is­ter.
Tehran's links with Afghan polit­i­cal elites give it con­sid­er­able sway over the upcom­ing intra-Afghan talks. Given the frac­tious nature of Afghan domes­tic pol­i­tics, get­ting the var­i­ous fac­tions to coop­er­ate will be dif­fi­cult.
According to the U.N., Iran recent­ly helped settle dis­agree­ments among Afghan polit­i­cal fig­ures regard­ing the for­ma­tion of a com­mit­tee to nego­ti­ate with the Taliban. This is a sign of the con­struc­tive role Tehran could poten­tial­ly play in the peace process.
Tehran also has ties to Taliban fac­tions that oppose rec­on­cil­i­a­tion, such as the new splinter group, Hezb‑e Walayat‑e Islami. This gives it the poten­tial to facil­i­tate intra-Afghan talks by help­ing unite the var­i­ous Taliban ele­ments behind a common posi­tion.
Although Tehran wields much clout in Afghanistan, it does not have a spot­less rep­u­ta­tion. Afghan refugees have been treat­ed harshly in Iran. A group of migrants were alleged­ly tortured and drowned by Iranian border guards in May, spark­ing out­rage.
Furthermore, any coop­er­a­tion between Iran and the United States may be ham­pered by rising bilat­er­al ten­sions. In recent weeks Iran has been hit by repeat­ed explo­sions at its nuclear facil­i­ties – most likely a covert sab­o­tage cam­paign waged by Israeli and/or U.S. intel­li­gence.
Moreover, a show­down is expect­ed at the U.N. Security Council in October when the U.S. will try to extend the arms embar­go against Iran. China and Russia will likely block the American move. If so, the U.S. is threat­en­ing to use the "snap­back" mech­a­nism in the nuclear deal to reim­pose sanc­tions uni­lat­er­al­ly and effec­tive­ly kill off the JCPOA. This would likely pre­cip­i­tate a major inter­na­tion­al crisis and jeop­ar­dize any coop­er­a­tion on Afghanistan.
But Iran is cer­tain­ly keen to end the war, which threat­ens its nation­al inter­ests in var­i­ous ways, rang­ing from refugee flows, to drug smug­gling, to ter­ror­ist activ­i­ty waged by the Islamic State and other groups.
While Trump's "max­i­mum pres­sure" cam­paign gives Tehran an incen­tive to retal­i­ate against the United States, tar­get­ing U.S. forces in Afghanistan would only pro­long the con­flict and endan­ger Iran's nation­al secu­ri­ty.
Given that Washington and Tehran both wish to end the war, they might be able to insu­late Afghanistan from their broad­er strate­gic rival­ry. The United States has worked with Russia and China on Afghan affairs, despite dete­ri­o­rat­ing polit­i­cal rela­tion­ships with both those coun­tries.
Cooperation will surely get easier if Joe Biden wins the pres­i­den­tial elec­tion and re-joins the JCPOA, as he has pledged. Even if it proves impos­si­ble to rescue the nuclear deal, a Biden admin­is­tra­tion would surely adopt a less hawk­ish approach to Iran.
"Maximum pres­sure" has failed to extract any con­ces­sions from Tehran, while under­min­ing America's efforts to end the Afghan war. Withdrawing from the JCPOA was an unnec­es­sary, coun­ter­pro­duc­tive blun­der.
Rupert Stone is an inde­pen­dent jour­nal­ist focus­ing on Pakistan, Iran, and Afghanistan.