What Can the Coronavirus Outbreak Teach Us About Bringing Mars Samples Back to Earth?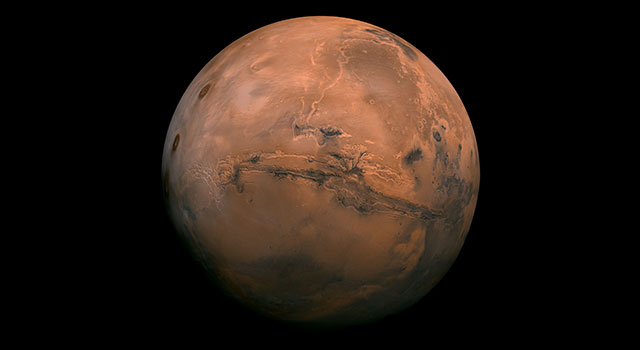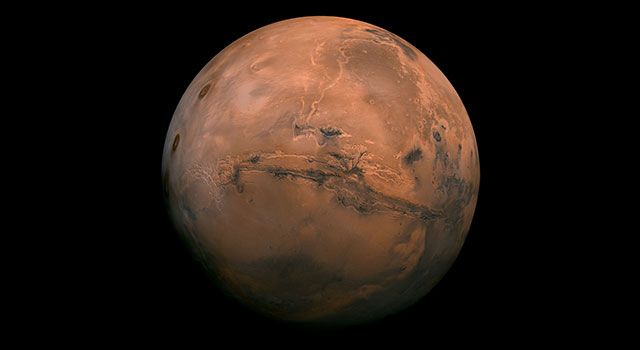 A new virus called SARS-CoV‑2 is a coronavirus that has caused an outbreak of a disease called COVID-19.
Public health groups, such as the World Health Organization and the U.S. Centers for Disease Control and Prevention, are still learn­ing about the virus, mon­i­tor­ing the dis­ease it causes, and researching potential ways to stop it. You can read all about the coronavirus and COVID-19 at our sibling site, LiveScience.
But me being me, my mind went straight to Mars. I have long been aware of sci­ence fic­tion's vision of Earth receiving space souvenirs that carry organ­isms that might be dan­ger­ous to Earth's frag­ile bios­phere — that's me, and you, too! Such arrivals could be acci­den­tal, or they could be pur­pose­ful.
Related: How NASA's next Mars rover will hunt for alien life
Meanwhile, President Donald Trump's budget request for NASA sup­ports the devel­op­ment of the Mars sample return mission, a robot­ic pro­gram that would haul back the goods from the Red Planet.
What if such sam­ples turned out to be dan­ger­ous, and con­ta­gious­ly so? Are there some Mars-ori­ent­ed lessons to be learned from COVID-19 and other major infectious diseases?
In 1973, Carl Sagan pub­lished "The Cosmic Connection — An Extraterrestrial Perspective," offer­ing this view of Martian pathogens:
"Precisely because Mars is an envi­ron­ment of great poten­tial bio­log­i­cal inter­est, it is pos­si­ble that on Mars there are pathogens, organ­isms which, if trans­port­ed to the ter­res­tri­al envi­ron­ment, might do enor­mous bio­log­i­cal damage — a Martian plague, the twist in the plot of H. G. Wells' War of the Worlds, but in reverse. This is an extreme­ly grave point. On the one hand, we can argue that Martian organ­isms cannot cause any seri­ous prob­lems to ter­res­tri­al organ­isms, because there has been no bio­log­i­cal con­tact for 4.5 bil­lion years between Martian and ter­res­tri­al organ­isms. On the other hand, we can argue equal­ly well that ter­res­tri­al organ­isms have evolved no defens­es against poten­tial Martian pathogens, pre­cise­ly because there has been no such con­tact for 4.5 bil­lion years. The chance of such an infec­tion may be very small, but the haz­ards, if it occurs, are cer­tain­ly very high."
Concern and ignorance
What might happen if such an infec­tion does occur? "I think that it might be instruc­tive to con­sid­er the cli­mate of con­cern that accom­pa­nies the cur­rent sit­u­a­tion with coro­n­avirus," John Rummel, a senior sci­en­tist at the SETI Institute in California and NASA's plan­e­tary pro­tec­tion offi­cer from 1986 to 1993 and 1997 to 2006, told Space.com.
For exam­ple, the diag­nos­tic tests avail­able for coro­n­avirus right now aren't per­fect­ly accu­rate, and it can take more than a week after infec­tion for symp­toms to devel­op. And while a ter­res­tri­al infec­tion might be lim­it­ed by the change of sea­sons, that would­n't nec­es­sar­i­ly hold true for a for­eign dis­ease vector.
"I think that the chal­lenge for a Mars sample return activ­i­ty is to be open about pre­cau­tions taken in the face of igno­rance," Rummel said, "which is what we have … when we dis­cuss life on Mars."
Schools of thought
Scientists have var­i­ous schools of thought on haul­ing Mars sam­ples back to our planet, Rummel said. But the planned, pre­cau­tion­ary approach, based on strict con­tain­ment and test­ing for life and bio­haz­ards, is com­pat­i­ble with the poten­tial to dis­cov­er life in a sample, or else­where on Mars by other means, as it would still allow for a sample to be returned.
"If one finds life in the sample, one has a good chance of being able to study it in con­tain­ment," Rummel said. "The down­side of this approach is that it is more expen­sive [in terms of estab­lish­ing the con­tain­ment facil­i­ty], up-front, than ignor­ing life on Mars."
As the recent report to NASA from the Planetary Protection Independent Review Board stated, this approach requires that a sample-han­dling facil­i­ty ded­i­cat­ed to ana­lyz­ing and test­ing Martian sam­ples be devel­oped up-front.
Rummel said that, if some­thing like the coro­n­avirus sit­u­a­tion pops up, then any other con­tain­ment facil­i­ty may not be avail­able in a timely way, and may not be able to meet the clean­li­ness require­ments that will ensure that any organ­isms dis­cov­ered in the sample came from Mars, and not from Earth after the sample arrives.
Precautionary steps
Is the emer­gence of a new epi­dem­ic here on our planet a cue about taking pre­cau­tion­ary steps regard­ing plan­e­tary pro­tec­tion?
Catharine Conley was NASA's planetary protection officer from 2006 until November 2017. "As with his­tor­i­cal infec­tious dis­ease epi­demics, the coro­n­avirus that's spread­ing cur­rent­ly is anoth­er exam­ple of why it's so impor­tant to under­stand the con­se­quences of inter­act­ing with envi­ron­ments humans rarely con­tact and then dis­trib­ut­ing widely what­ev­er [they] picked up," she said.
"In the case of Mars explo­ration, it's most likely that Earth organ­isms trans­port­ed to Mars could cause prob­lems for future inhab­i­tants," Conley said. "If Mars life exists and is brought to Earth, it's more likely to cause effects on the envi­ron­ment, like the algae recent­ly found to be warm­ing the ice in Greenland, than that it would be a vir­u­lent human pathogen."
However, if Mars life is relat­ed to ter­res­tri­al life, Conley said, "that makes it much harder to dis­tin­guish from Earth con­t­a­m­i­na­tion — and also, just like dis­eases that jump species, more likely to affect us, too."
Follow us on Twitter @Spacedotcom and on Facebook.
Source: Space.com