We Must Address the Crisis in the Merit System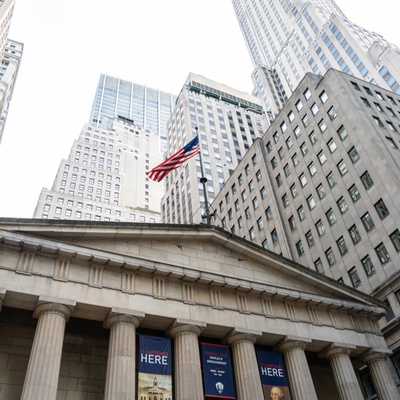 Never in its 137-year his­to­ry has the fed­er­al government's merit system for hiring and pro­mot­ing fed­er­al employ­ees been in such trou­ble. It simply doesn't work — it's nei­ther a system nor does it pro­mote merit. What's worse, it's hin­der­ing the work Americans want and expect their gov­ern­ment to per­form.
Critics on the right claim that the left is work­ing single-mind­ed­ly to pro­tect the jobs of fed­er­al employ­ees and the powers of unions that rep­re­sent them. They believe many employ­ees fail to do their jobs well and should be more easily fired, and more omi­nous­ly, that they are part of a "deep state" focused on under­min­ing the results of the 2016 elec­tion. Of course, there's a para­dox here: It's hard to believe that employ­ees too weak to per­form well are strong enough to block policy. But the right wants to slash the number of fed­er­al employ­ees, make them at-will work­ers who could be dis­missed for any reason, and increase the number of polit­i­cal appointees who can carry out the will of the elec­torate.
Critics on the left claim that the right is trying to politi­cize the fed­er­al work­force and uproot long tra­di­tions of com­pe­tence. Federal work­ers, they say, aren't so much a deep state but a foun­tain­head of exper­tise. Efforts to slash the number of career work­ers would make the gov­ern­ment even more depen­dent on pri­vate con­trac­tors and less capa­ble of man­ag­ing them. And that would increase the risk that the gov­ern­ment would sway with the polit­i­cal winds.
This is about as impor­tant a debate as we can have about how the fed­er­al gov­ern­ment ought to work. But it's also the most impor­tant thing we're not talk­ing about, in the pres­i­dent cam­paign or almost any­where else. If we don't talk more, we're very likely to end up at a place we don't want to be.
Toward that end, it's worth remem­ber­ing how we got to where we are. We cre­at­ed the merit system back in 1883, fol­low­ing the assas­si­na­tion of President James Garfield. It's oblig­a­tory in writ­ing about this nation­al tragedy and the reform that fol­lowed to remind every­one that the pres­i­dent was shot by a "dis­ap­point­ed office seeker," Charles Guiteau, who some­how imag­ined that he had been cen­tral to Garfield's elec­toral vic­to­ry and believed he deserved a plum diplo­mat­ic assign­ment in Europe.
In those days, fed­er­al polit­i­cal appointees often found them­selves over­whelmed by the demands of sup­port­ers for jobs. At the state and local levels, that led to the cre­ation of polit­i­cal machines whose gears were oiled by patron­age. These pres­sures not only fed cor­rup­tion. They made it hard to get skilled work­ers into gov­ern­ment, just as gov­ern­ment was facing vastly more com­plex chal­lenges.
So, in a feat of remark­able bipar­ti­san­ship, Democratic Senator George Pendleton of Ohio maneu­vered a new civil ser­vice reform act through Congress, which Republican President Chester Arthur signed into law. It com­mit­ted the fed­er­al gov­ern­ment to hiring fed­er­al employ­ees based on merit and pro­tect­ed employ­ees from polit­i­cal inter­fer­ence.
Reformers hailed the Pendleton Act as path­break­ing, and indeed it was. But it also set up the recur­ring bat­tles we see today. Do the pro­tec­tions against polit­i­cal inter­fer­ence create an inde­pen­dent power center, unac­count­able to the poli­cies of elect­ed offi­cials? Do polit­i­cal pres­sures swamp the non­par­ti­san exper­tise we expect from fed­er­al employ­ees? And do the rules cre­at­ed to maneu­ver through this dilem­ma create a pro­ce­dur­al morass that ties the system in knots, there­by under­min­ing its abil­i­ty to work effec­tive­ly on behalf of cit­i­zens?
Depending on who you listen to in Washington, the answer to each ques­tion is a thun­der­ing "yes." Academics and par­ti­sans alike can debate whether the charges are true. But two con­clu­sions are inescapable. There's enough merit in each of these charges to create a plau­si­ble indict­ment. And the bat­tles over the indict­ment are get­ting in the way of vital work.
The merit system today is on life sup­port. The Office of Personnel Management has strug­gled for years to work effec­tive­ly and cred­i­bly. OPM is high on almost everyone's list of fed­er­al agen­cies that need to be reor­ga­nized in part or rebuilt in whole. The Merit Systems Protection Board is mori­bund, stum­bling to pro­tect the merit rights of fed­er­al employ­ees without a quorum for four years and without a single member for 18 months.
And then, on all fronts, there's the grow­ing obses­sion with fol­low­ing rules at the expense of out­comes. In a con­ver­sa­tion I had with a senior fed­er­al offi­cial, I asked about the state of merit in the gov­ern­ment. The reply was solely in terms of vet­er­ans' pref­er­ence and the tech­ni­cal chal­lenges of sat­is­fy­ing the rules, not in how to bring the best and bright­est into the agency. The pref­er­ence, of course, is an enor­mous­ly impor­tant policy to give those who have served their coun­try a priv­i­leged place in the line for fed­er­al jobs, but it's now come to over­whelm every­thing else about fed­er­al hiring and pro­mo­tion, includ­ing making sure we have a good match between the people gov­ern­ment needs and the job that has to be done.
The merit system has become a non-system. Any agency with enough polit­i­cal juice to break out of the exist­ing rules tries to do so, while agen­cies with­out the juice remain snared in its web. And
Just about every­where, fed­er­al per­son­nel policy has become so tied up in rules that com­pli­ance, not results, shapes the way the system works.
The Trump admin­is­tra­tion has issued a series of exec­u­tive orders trying to break down the exist­ing rules on fed­er­al hiring. The public employ­ee unions have fired back with lawsuits. The merit system has become a bat­tle­ground where no one is win­ning, espe­cial­ly the American people.
A foun­da­tion of the merit system was tenure for gov­ern­ment employ­ees so they couldn't be removed at the whim of elect­ed offi­cials to make room for loy­al­ists. But some have become so tied up in the fight for tenure that they've lost focus on the value and out­comes of gov­ern­ment pro­grams.
In a time of rau­cous dis­uni­ty and polar­iza­tion in Washington, about the only thing every­one can agree on is that the merit system is broken. This break has severe con­se­quences for the gov­ern­men­t's abil­i­ty to get its work done. Along with the National Academy of Public Administration, the U.S. Government Accountability Office has been one of the few voices to sound the alarm. Strategic human capital planning has been on GAO's "high-risk" list since 2001 — and it's impos­si­ble to make progress on any of the other 34 items on GAO's list of pro­grams prone to fraud, waste, abuse, and mis­man­age­ment with­out first get­ting the people side of the busi­ness right.
This is a big deal — indeed, it's the issue in Washington that's most impor­tant but get­ting the least atten­tion. The con­se­quences are huge. In his last years, fol­low­ing his mon­u­men­tal­ly impor­tant tenure as Federal Reserve Board chair, Paul Volcker wrote, "Our abil­i­ty to main­tain healthy demo­c­ra­t­ic prac­tices is at risk."
There are recur­ring calls for a new nation­al com­mis­sion to address the prob­lem, but such com­mis­sions have gen­er­at­ed bright sparks but no fire for at least a gen­er­a­tion. There are impor­tant but little-seen efforts under­way to reengi­neer the hiring process in the same way the fed­er­al gov­ern­ment — even­tu­al­ly — reengi­neered the Affordable Care Act web­site. The former risks being too big a bite to take; the latter too small to move fast enough. So we end up increas­ing­ly par­a­lyzed and polar­ized. The debate about the size of the bite is an impor­tant strate­gic and tac­ti­cal ques­tion.
We need a fun­da­men­tal rethink­ing — a back-to-basics recon­cep­tu­al­iza­tion of the role that we want the fed­er­al gov­ern­men­t's 2 mil­lion employ­ees to play in making American democ­ra­cy work. The system's fun­da­men­tal prob­lem is that it's ham­strung by process. Its fun­da­men­tal goal ought to be deliv­er­ing results. We have a merit system that isn't a system; it's a non-system that doesn't advance merit; and it's a merit-less non-system that doesn't advance the government's capac­i­ty to pro­duce strong out­comes in the public inter­est.
There's a huge crisis afoot — and, make no mis­take, the merit system is in deep and pro­found crisis. It's a con­ver­sa­tion we des­per­ate­ly need to have.
Donald F. Kettl is the Sid Richardson Professor at the LBJ School of Public Affairs at the University of Texas at Austin. He is the author of The Divided States of America: Why Federalism Doesn't Work (Princeton University Press). He can be reached at kettl@austin.utexas.edu.