Watch China's Unconventional Levers of Power in World Affairs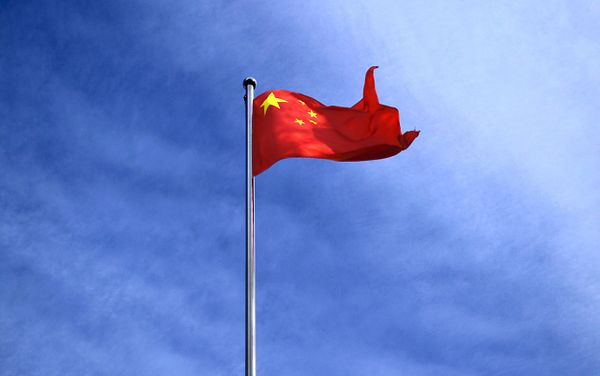 Chinese secu­ri­ty forces' recent remark­able esca­la­tion of ten­sions along dis­put­ed bound­aries with India, Japan, Taiwan, and Southeast Asian coun­tries is the latest man­i­fes­ta­tion of actions China takes in order to exert and advance influ­ence in inter­na­tion­al affairs. The tool kit used by strong­man ruler Xi Jinping goes well beyond con­ven­tion­al meth­ods of build­ing and exert­ing for­eign influ­ence. Those con­ven­tion­al meth­ods involve build­ing closer polit­i­cal, eco­nom­ic, and secu­ri­ty rela­tions with other coun­tries and mul­ti­lat­er­al groups. They pro­vide the main met­rics used in exist­ing for­eign assess­ments of Chinese for­eign policy influ­ence.
However, recent reports by var­i­ous for­eign spe­cial­ists and media show exist­ing for­eign assess­ments are insuf­fi­cient in deter­min­ing the full extent of China's actual influ­ence. Those dis­clo­sures and inves­ti­ga­tions high­light uncon­ven­tion­al Chinese gov­ern­ment actions and levers of influ­ence abroad that were hereto­fore dis­guised, hidden, denied, or oth­er­wise neglect­ed or unap­pre­ci­at­ed in for­eign assess­ments of China's for­eign rela­tions. If suc­cess­ful­ly employed, those uncon­ven­tion­al actions and levers of influ­ence fore­shad­ow major changes in the world order averse to pre­serv­ing the inter­na­tion­al status quo.
For those inter­est­ed in a com­pre­hen­sive view of China's for­eign rela­tions, the watch list below high­lights a range of prac­tices used by China to exert influ­ence abroad that need to be con­sid­ered in deter­min­ing the full extent of Beijing's inter­na­tion­al influ­ence.
Exploitative eco­nom­ic prac­tices: The most impact­ful Chinese gov­ern­ment prac­tices advanc­ing influ­ence and under­min­ing the inter­na­tion­al order come within the scope of China's three-decades long effort using state-direct­ed devel­op­ment polices, which plun­der for­eign intel­lec­tu­al prop­er­ty rights and under­mine inter­na­tion­al com­peti­tors. Beijing does this with hidden and overt state-direct­ed eco­nom­ic coer­cion, egre­gious gov­ern­ment sub­si­dies, import pro­tec­tion, and export pro­mo­tion, using highly pro­tect­ed and state-sup­port­ed prod­ucts to drive out for­eign com­pe­ti­tion in key indus­tries. The prof­its go into efforts to achieve dom­i­nance in major world indus­tries and build mil­i­tary power to secure China's pri­ma­cy in Asia and world lead­er­ship. They allow com­pa­nies like Huawei to attempt to dom­i­nate inter­na­tion­al com­mu­ni­ca­tions enter­pris­es. The prof­its also sup­port China's mas­sive state-direct­ed efforts to lead high tech­nol­o­gy indus­tries that will define eco­nom­ic and even­tu­al­ly mil­i­tary lead­er­ship in world affairs. Under Xi Jinping, Beijing dis­guis­es these prac­tices with avowed sup­port for glob­al­iza­tion. China's Belt and Road Initiative (BRI) also seeks and gains avid sup­port from the UN sec­re­tary gen­er­al and other world lead­ers, there­by legit­i­mat­ing China's preda­to­ry eco­nom­ic prac­tices.
Building and exploit­ing eco­nom­ic depen­dence: As the world's lead­ing trader and cred­i­tor, China dis­re­gards WTO norms and its avowed sup­port for glob­al­iza­tion in order to weaponize eco­nom­ic depen­dence to compel states to defer to Beijing's demands on polit­i­cal, sov­er­eign­ty, and secu­ri­ty issues. Many coun­tries rely heav­i­ly on exports to and/or imports from China, and many states depend on the inflow of Chinese tourists and stu­dents to their coun­tries. Coercion is applied or threat­ened by the Chinese gov­ern­ment direct­ly or through Communist Party chan­nels mobi­liz­ing boy­cotts, demon­stra­tions, and other pres­sures in China against for­eign tar­gets. The many for­eign coun­tries sub­ject to these kinds of threats in recent years include Argentina, Australia, Canada, France, Germany, Japan, New Zealand, Norway, the Philippines, South Korea, Sweden, Taiwan, the United Kingdom, and the United States.
As a cred­i­tor, China under­mines World Bank, IMF, and OECD lend­ing guide­lines. A graph­ic exam­ple is the so-called debt trap for a number of states brought about by exces­sive and unsus­tain­able bor­row­ing from Chinese state banks. Often exces­sive debt is sought by short-sight­ed, self­ish, and cor­rupt for­eign lead­ers; their suc­ces­sors find that easing the debt burden is impos­si­ble with­out China's close coop­er­a­tion as the costs of can­cel­ing overly ambi­tious Chinese-financed infra­struc­ture projects often pre­clude this action. Such debt depen­den­cy has strate­gic impli­ca­tions as China com­pels these states to accom­mo­date Beijing's demands for equity (e.g., land, ports, and air­fields) for repay­ment and/or requests for access to mil­i­tary facil­i­ties or other favors.
Fostering cor­rupt and/or author­i­tar­i­an gov­ern­ments aligned with China against the West: China's Belt and Road Initiative and other pro­grams rely on bilat­er­al non­trans­par­ent deals involv­ing exten­sive Chinese financ­ing. They are attrac­tive to many for­eign cor­rupt and/or author­i­tar­i­an lead­ers adverse to exist­ing inter­na­tion­al lend­ing norms. The agree­ments enable prof­itable Chinese infra­struc­ture devel­op­ment and deepen Beijing's influ­ence while serv­ing the power and per­son­al wants of the author­i­tar­i­an and/or cor­rupt for­eign lead­ers. This sym­bio­sis of Chinese-for­eign gov­ern­ment inter­ests rep­re­sents a strong asset in China's grow­ing inter­na­tion­al influ­ence as the world is full of such regimes.
Added to this bond is China's pro­vi­sion of com­mu­ni­ca­tions and sur­veil­lance sys­tems that assist the for­eign lead­ers to track and sup­press oppo­nents, and China's robust inter­change with media out­lets in var­i­ous states. Those out­lets pursue news cov­er­age and infor­ma­tion that is pos­i­tive con­cern­ing the local gov­ern­ment lead­er­ship and China. Meanwhile, Chinese com­mu­ni­ca­tions and sur­veil­lance sys­tems along with Chinese-pro­vid­ed hydro-elec­tric dams and port oper­a­tions cause recip­i­ent coun­tries to rely ever more on Chinese firms for main­te­nance; and they make it dif­fi­cult and expen­sive to replace China with anoth­er provider. Communications and sur­veil­lance sys­tems also assist Chinese intel­li­gence col­lec­tion and manip­u­la­tion of opin­ion in the coun­try.
The array of for­eign gov­ern­ments influ­enced in these ways is global in scope. Salient exam­ples include Venezuela and Ecuador in Latin America; Serbia, Montenegro, and at times arguably Italy and Greece in Europe; Djibouti and Zambia in Africa; the Maldives, Pakistan, and Sri Lanka in South Asia; and Cambodia, Laos, Malaysia, Myanmar, and the Philippines in Southeast Asia. Many author­i­tar­i­an gov­ern­ments in the Middle East and Central Asia are seen as inclined to work close­ly with China along these lines.
Coercing neigh­bors, lever­ag­ing uncon­ven­tion­al assets: In addi­tion to Chinese forces' recent clash­es, with­out the use of firearms, with Indian forces along the dis­put­ed bound­ary, Beijing use other uncon­ven­tion­al coer­cive meth­ods to intim­i­date neigh­bor­ing states. In par­tic­u­lar, usu­al­ly unpub­li­cized deploy­ments of China's Maritime Militia and Coast Guard ves­sels deter and "bully" gov­ern­ments chal­leng­ing China expan­sive claims in the South China Sea and the East China Sea. In tandem with such deploy­ments, China pri­vate­ly warns dis­putants that coun­ter­ing Beijing on these mat­ters will lead to their deci­sive mil­i­tary defeat. Repeated shows of force by Chinese naval and air forces in the South and East China Sea and around Taiwan are used to deter these gov­ern­ments from coun­ter­ing China's demands for def­er­ence. Chinese bombers last year teamed up with Russian bombers to probe and chal­lenge the air space of South Korea and Japan, there­by serv­ing notice of China-Russia coop­er­a­tion against these U.S. allies.
Among uncon­ven­tion­al assets used to pres­sure Southeast Asian neigh­bors, Chinese dams con­trol the flow of water in the Mekong River, strong­ly impact­ing down­riv­er coun­tries Myanmar, Laos, Thailand Cambodia, and Vietnam and influ­enc­ing their pos­tures toward China. Beijing's strong ties with armed sep­a­ratist groups inside Myanmar pro­vide a major source of lever­age in regard to that coun­try
Influence oper­a­tions, elite cap­ture: The well-funded influ­ence oper­a­tions abroad of Chinese Communist Party and state agents and the front orga­ni­za­tions they sup­port have sig­nif­i­cant suc­cess in three ways: (i) mobi­liz­ing the Chinese dias­po­ra in var­i­ous coun­tries; (ii) achiev­ing suc­cess in so-called elite cap­ture — win­ning over for­eign dig­ni­taries to work in sup­port of Chinese objec­tives — and (iii) gain­ing influ­ence with and con­trol over media and jour­nal­ism in a number of states. These efforts are backed by diplo­mats abroad pre­pared to resort to out­ra­geous invec­tive and threats in demand­ing def­er­ence to China's objec­tives sup­port­ed by the influ­ence oper­a­tions. Behind the influ­ence oper­a­tions rest strong efforts to pen­e­trate for­eign high tech­nol­o­gy cen­ters for desired infor­ma­tion through the Chinese government's Thousand Talents pro­gram and other means includ­ing common IPR theft. And Chinese intel­li­gence agents are also active­ly recruit­ing for­eign indi­vid­u­als to serve the pur­pos­es of Chinese espi­onage.
Disregard for inter­na­tion­al law: China's dis­re­gard for inter­na­tion­al law in pur­suit of expan­sion­ism shows egre­gious­ly in its rejec­tion of the July 2016 ruling of an UNCLOS tri­bunal find­ing against China expan­sive South China Sea claims. Also, China prac­tices ille­gal abduc­tion of and pro­longed deten­tion in China of Chinese nation­als res­i­dent abroad and hold­ing for­eign cit­i­zen­ship, ignor­ing pro­vi­sions of inter­na­tion­al con­ven­tions. Beijing also uses arrests and deten­tions of for­eign­ers in China as lever­age against for­eign gov­ern­ments.
Support Russian dis­rup­tions; under­mine ASEAN, European unity: Though China denies malign intent, China and Russia work ever more coop­er­a­tive­ly to reduce U.S. influ­ence in their respec­tive spheres of influ­ence, China in Asia and Russia in Europe and the Middle East. With sim­i­lar denials, China also works steadi­ly to weaken the unity of ASEAN and of the European Union. It appeals to some mem­bers at the expense of the unity of the group, which oth­er­wise would impede Chinese ambi­tions in Southeast Asia and Europe.
Conventional met­rics mea­sur­ing, for exam­ple, the size of China's mil­i­tary or its invest­ment abroad miss out on these uncon­ven­tion­al tac­tics. But view­ing the com­plete pic­ture is nec­es­sary to truly gauge the Chinese government's inter­na­tion­al influ­ence.
Robert Sutter is Professor of Practice of International Affairs at George Washington University