USS the Sullivans Conducts Port Visit in Yokosuka, Japan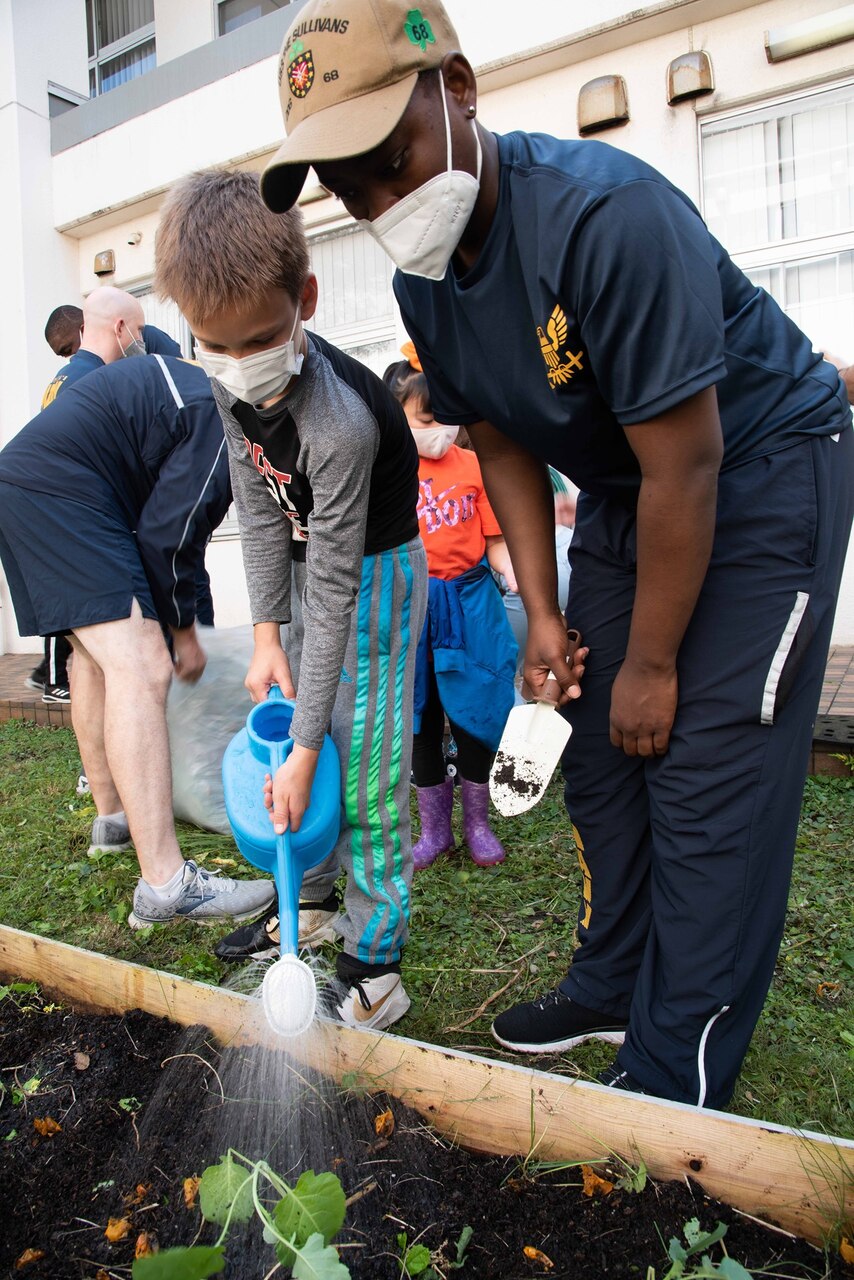 Yokosuka is home to one of the many U.S. naval installations hosted by Japan, and supports commander, U.S. 7th Fleet, embarked aboard USS Blue Ridge (LCC 19).
"Our visit to Yokosuka was an incredible opportunity and gave the crew a chance to experience Japan's wonderful people and culture," said Cmdr. David Burkett, commanding officer of The Sullivans. "It also was an important chance to get maintenance and repairs completed at one of our most critical bases in the Pacific."
The visit is The Sullivans' fifth port visit since deploying from her homeport of Mayport, Florida on April 19th.
Since the ship's last port call to the U.S. territory of Guam, The Sullivans participated in exercises with the Republic of Korea's naval forces and the Japanese Maritime Self-Defense Force, strengthening interoperability with our allies.
The ship's crew had the opportunity to participate in a community relations event at a Department of Defense Education Activity School, The Sullivans Elementary School, while ported at Command Fleet Activities Yokosuka. The Sullivans Elementary School shares the namesake of the ship that honors the five Sullivan brothers making this a special opportunity for students and faculty to visit with the crew.
The namesake of The Sullivans honors the five brothers from Waterloo, Iowa who served together on the USS Juneau during World War II. The Sullivan brothers: George, 28; Francis, 27; Joseph, 24; Madison, 23; and Albert, 20; lost their lives during the Battle of Guadalcanal on November 13, 1942. They were adamant about serving together in spite of the Navy wartime policy to separate family members.
Marine Fighter Attack Squadron 211 and USS The Sullivans (DDG 68) are supporting CSG- 21. Their interoperability with the United Kingdom, The Netherlands and additional international alliances and partnerships preserve our collective military advantage and reinforce rules-based international order. The United States and United Kingdom's forward-deployed forces remain ready to respond to crises globally as a combined maritime force.
For more information, please visit https://www.facebook.com/thesullivansddg68/, www.twitter.com/SenNatRepQNLZ, www.navy.mil, www.facebook.com/usnavy, or www.twitter.com/usnavy.