US Faces Tight Timeline for 2024 Moon Landing, NASA Chief Tells Senate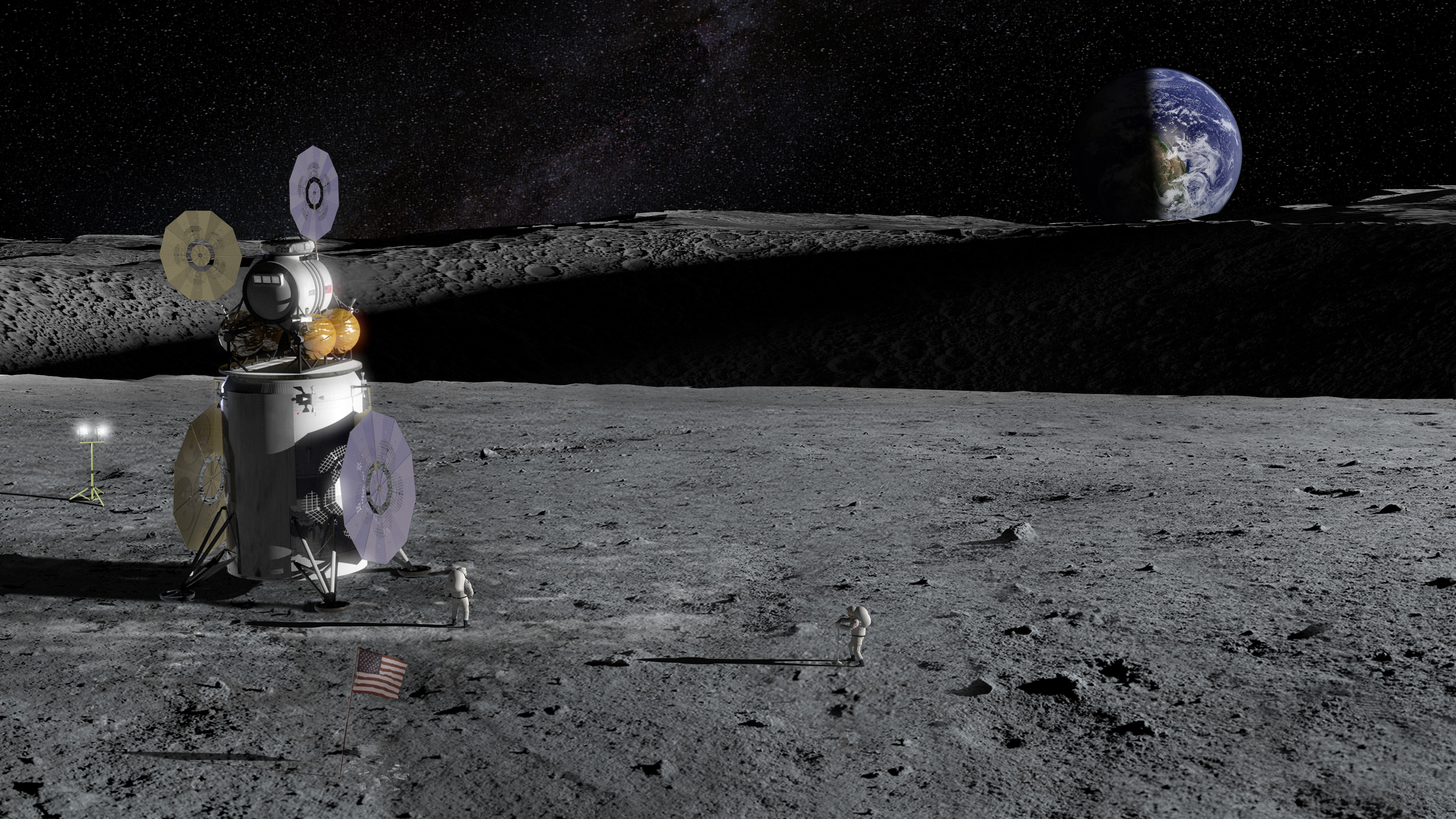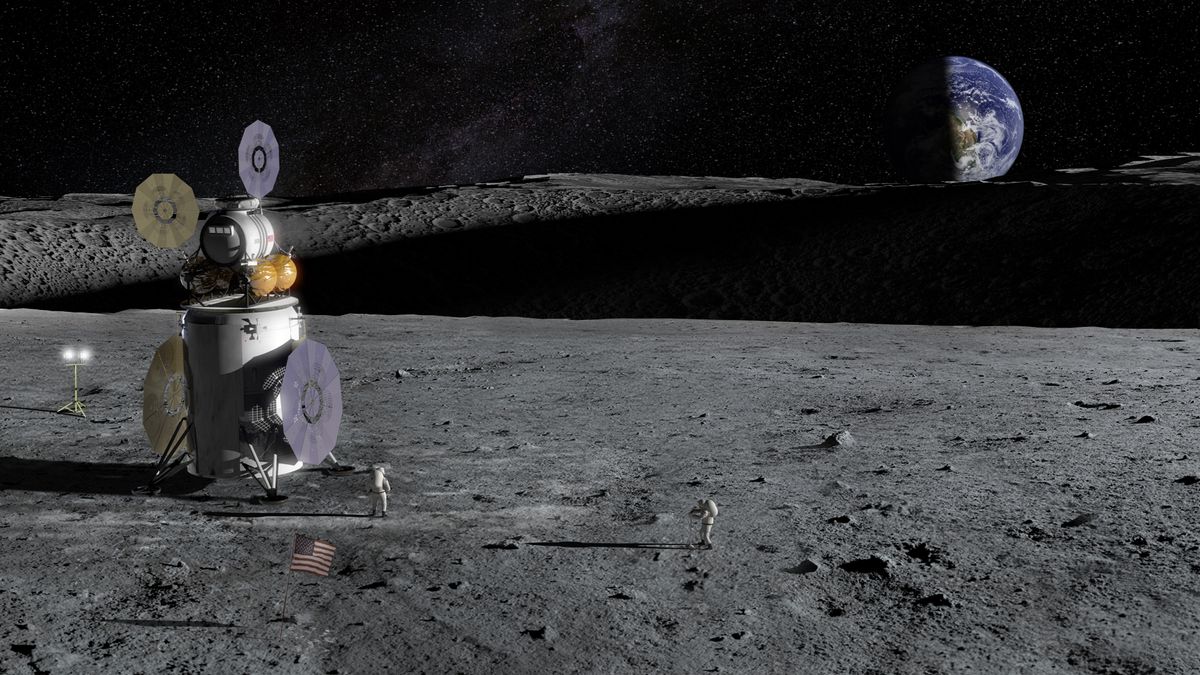 NASA needs to have a new lunar lander and giant rocket ready by next year in order to return astro­nauts to the moon by 2024, the space agen­cy's chief Jim Bridenstine told Congress Wednesday (Sept. 23).
In a Senate appro­pri­a­tions com­mit­tee hear­ing, Bridenstine said NASA aims to send an uncrewed mis­sion, called Artemis 1, around the moon in November 2021 to pre­pare for the first orbital mis­sion with astro­nauts two years later, Artemis 2. The Artemis 3 mis­sion would follow, send­ing astro­nauts to the south pole of the moon in 2024.
Bridenstine said he is wor­ried about the effects on the Artemis pro­gram if any of the mis­sions are delayed which could happen for tech­ni­cal or fund­ing rea­sons.
"If that Artemis [1] mis­sion pushes too far from 2021, if it starts to encroach on Artemis 2 in 2023, it cre­ates a crescen­do where if one [mis­sion] starts get­ting pushed, the others start get­ting pushed," Bridenstine said in the livestreamed broadcast.
Currently, though, every­thing is on track for a 2024 dead­line, Bridenstine added. A design for one or two lan­ders will be final­ized in February 2021 (it is cur­rent­ly being competed between three private groups) and Artemis 1 is expect­ed to launch that November. A lengthy "green run" trail for the Space Launch System megarocket,which was delayed by the coro­n­avirus pan­dem­ic, is under­way, keep­ing the boost­er on track for its debut launch in November 2021.
Bridenstine said every­one needs to stick as close­ly to NASA's time­line as pos­si­ble to elim­i­nate pro­gram­mat­ic and cost risk from Artemis' first land­ing stretch­ing on past 2024. Previous bipar­ti­san agree­ments, how­ev­er, sug­gest­ed a NASA moon land­ing could be approved as late as 2028 — a pos­si­bil­i­ty that was raised again by the U.S. House of Representatives in January.
The Trump admin­is­tra­tion's request is to raise NASA's budget to $25.2 billion in the next fiscal year, which begins on Oct. 1. This would rep­re­sent a 12% increase over the cur­rent year's fund­ing, and rough­ly half of the money is ear­marked for the Artemis pro­gram. On Tuesday, Bridenstine said NASA needs Congress to assure $3.2 bil­lion of its 2021 budget request for Artemis lunar lander devel­op­ment no later than March to stay on track for a 2024 moon land­ing.
But there are chal­lenges sur­round­ing the request. The coro­n­avirus pan­dem­ic surged in the United States in March, just weeks after the admin­is­tra­tion's budget request came out.
Senate com­mit­tee mem­bers said Wednesday that they're inter­est­ed in how NASA is coping with the new envi­ron­ment, to which Bridenstine point­ed to increased uses of per­son­al pro­tec­tive equip­ment. The equip­ment was nec­es­sary for the Demo‑2 com­mer­cial crew and Perseverance Mars rover launch­es, but also added extra expens­es to NASA's work, Bridenstine noted.
Committee mem­bers also raised what they saw as trou­ble­some items in the budget request.
The Nancy Grace Roman Space Telescope (for­mer­ly WFIRST) received no funding allocation for the fourth year in a row, even though it was the highest priority in the previous astrophysics decadal survey of 2010 that is meant to inform NASA mis­sion selec­tion. Bridenstine noted that devel­op­ment of the tele­scope remains on track, and it has passed its crit­i­cal design review.
Each year thus far, Congress has real­lo­cat­ed money for the new space tele­scope. Senate appro­pri­a­tions chair Jerry Moran (R‑Kansas) said that was a likely out­come once again for fiscal year 2021.
"I think the Senate will see it a dif­fer­ent way, as in pre­vi­ous years," Moran said of the Trump admin­is­tra­tion request­ing zero­ing out the tele­scope's budget.
Ranking com­mit­tee member Jeanne Shaheen (D‑New Hampshire) asked Bridenstine about the long-term value of a newly announced Estée Lauder contract that would see astro­nauts film­ing bot­tles of skin­care serum for pos­si­ble use in future adver­tise­ments and pro­mo­tions. The con­tract is part of a larger push by the Trump admin­is­tra­tion to open up the International Space Station to more com­mer­cial oppor­tu­ni­ties.
Bridenstine said he did not know the details of that par­tic­u­lar con­tract, but told Shaheen that only 5% of crew time is allo­cat­ed for such com­mer­cial activ­i­ties. NASA repeat­ed­ly empha­sizes the time that astro­nauts pour into sci­ence exper­i­ments in orbit, since the chief ISS pri­or­i­ty is sci­ence. That said, crews are also respon­si­ble for duties such as main­te­nance and public rela­tions that form part of their mis­sion time in space, which typ­i­cal­ly ranges from six months to a year each.
Follow Elizabeth Howell on Twitter @howellspace. Follow us on Twitter @Spacedotcom and on Facebook.