US Can't Be Negligent or Irresponsible in Military Funding Decisions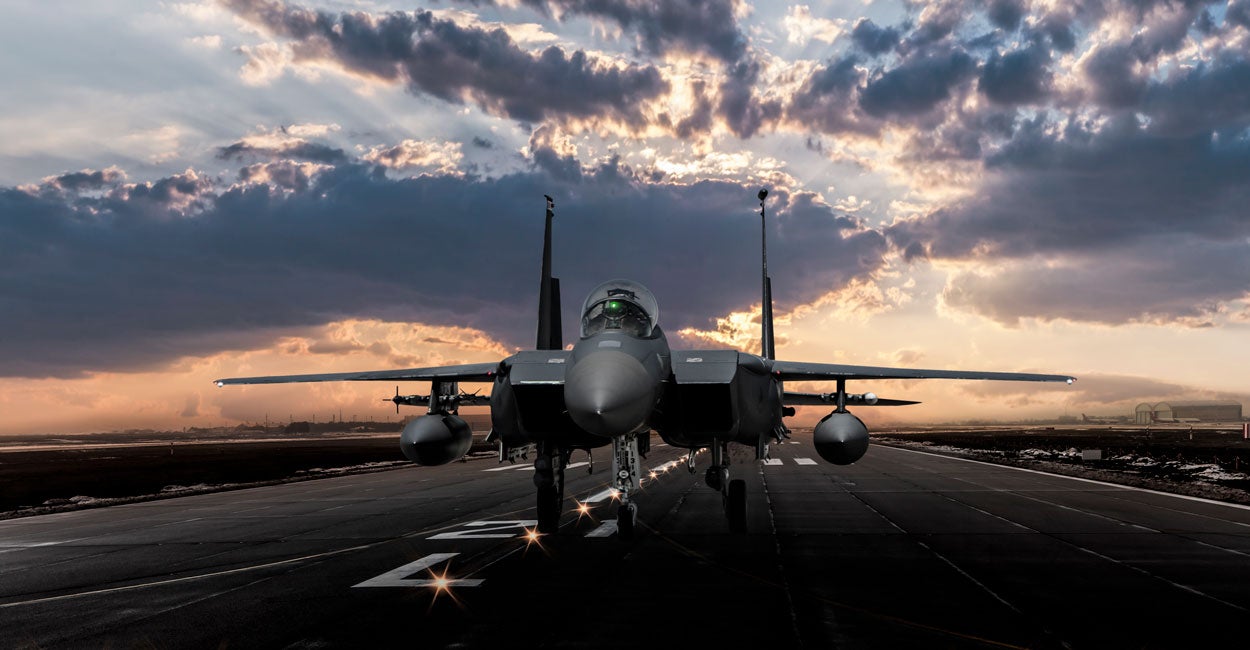 This piece is part of a series on the impor­tance of achiev­ing peace through strength and a strong nation­al secu­ri­ty for the United States. Both have long been Heritage Foundation prin­ci­ples and a great foun­da­tion for American nation­al power. Some voices are call­ing for a reduc­tion in defense spend­ing in order to focus on the nation­al response to COVID-19, but the need to fully fund our mil­i­tary has never been greater. You can read the first piece in this series here, and learn more about the cur­rent state of our mil­i­tary in the 2020 Index of U.S. Military Strength.
Less than three years ago, the Trump admin­is­tra­tion announced to the world the reemer­gence of long-term, strate­gic com­pe­ti­tion. The admin­is­tra­tion assert­ed that the return to an era of great power com­pe­ti­tion is the cen­tral chal­lenge to the future of American pros­per­i­ty and secu­ri­ty.
As a nation, we have allowed our com­pet­i­tive advan­tage to erode. We must reframe our per­spec­tive of nation­al secu­ri­ty.
China and Russia con­tin­ue to chal­lenge the United States and are exploit­ing what they per­ceive as American vul­ner­a­bil­i­ties. In the past, America has been able to project power and advance our inter­ests glob­al­ly, and we have been able to do so large­ly unchecked.
Today, that is an abil­i­ty we can no longer take for grant­ed.
In order to main­tain our com­pet­i­tive advan­tage in the era of great power com­pe­ti­tion, we must mod­ern­ize our forces. The need to recap­i­tal­ize and mod­ern­ize exists across all the ser­vices and in all mil­i­tary domains.
From nuclear to con­ven­tion­al, and from land to sea, we are rely­ing on legacy plat­forms and weapons that must be updat­ed to meet cur­rent and future threats.
Years of con­tin­u­ous combat oper­a­tions and deferred mod­ern­iza­tion has cre­at­ed a sig­nif­i­cant crisis in mil­i­tary readi­ness in both capa­bil­i­ty and capac­i­ty.
Congress has worked dili­gent­ly over the last sev­er­al years to pro­vide the fund­ing required for mod­ern­iza­tion and to stop the down­ward trend in over­all mil­i­tary readi­ness. We must con­tin­ue this path for­ward in order to equip the ser­vices with the resources nec­es­sary to fight and win in their respec­tive mis­sion areas.
If we look at the Army, we can see how a renewed focus on mod­ern­iza­tion can drive the over­all cul­ture. The Army has taken great strides to update, mod­ern­ize, and reform.
However, this has not always been the case. Army mod­ern­iza­tion fund­ing declined by well over 50% from 2008 through 2018 as a result of the draw­down from two wars and the impo­si­tion of budget caps cre­at­ed by the Budget Control Act.
Across all the ser­vices, we must mod­ern­ize key capa­bil­i­ties, rec­og­niz­ing we cannot expect suc­cess fight­ing tomorrow's con­flicts with yesterday's weapons. Investments in space, cyber­space, mis­sile defense, advanced autonomous sys­tems, next gen­er­a­tion air dom­i­nance, and hyper­son­ics will pro­vide our troops with what they need to win.
This invest­ment in the future must also include fund­ing to main­tain a cred­i­ble and reli­able nuclear deter­rent force. Our U.S. nuclear triad—bombers, sub­ma­rine-launched mis­siles, and inter­con­ti­nen­tal bal­lis­tic mis­siles — are crit­i­cal for our nation­al defense. Together, they offer a flex­i­ble, vis­i­ble, and, most impor­tant­ly, cred­i­ble deter­rent to Russia and China.
The triad must be mod­ern­ized. Our Ohio-class sub­marines and air-launched cruise mis­siles date back to the early 1980s, the Minuteman III inter­con­ti­nen­tal bal­lis­tic mis­sile was first deployed in 1973, and our oldest bombers are 1960s plat­forms.
Even our newest com­po­nent, the B‑2 stealth bomber, requires atten­tion. There are only 20 B‑2 stealth bombers in our inven­to­ry. Congress must con­tin­ue to sup­port invest­ments into the new B‑21 bomber to ensure we have both capa­bil­i­ty and capac­i­ty to deter both nations.
While under­go­ing a com­plete mod­ern­iza­tion of all three legs of the triad is expen­sive, it is a bar­gain for what we get in return. China and Russia are watch­ing what we are doing with our nuclear deter­rent force and are reeval­u­at­ing their war plans accord­ing­ly.
For too long, we have asked our mil­i­tary ser­vices to do more with­out pro­vid­ing them with the timely resources they need. Our ser­vices need to be able to buy the tools nec­es­sary to read­i­ly address the evolv­ing secu­ri­ty needs of our nation.
Take, for exam­ple, the F‑15 C/D fleet. The health of this fleet is dete­ri­o­rat­ing at a rapid pace, and is well past its cer­ti­fied ser­vice life. The F‑15Cs con­tin­ue to fly despite seri­ous mechan­i­cal and elec­tri­cal issues. The Air Force has had to accept sig­nif­i­cant risk with this fleet as a result of the deci­sion more than 10 years ago to cap the F‑22 pro­cure­ment at 187 air­craft instead of procur­ing the required 381.
This was a bud­getary-driven deci­sion that has had long-term strate­gic and oper­a­tional con­se­quences. Fortunately, Congress took steps last year to autho­rize the start of the F‑15EX pro­gram to replace the F‑15 C/D fleet as quick­ly as pos­si­ble. It also pro­vid­ed addi­tion­al fund­ing to pro­cure more F‑35 Joint Strike Fighters to help improve our fifth gen­er­a­tion fight­er inven­to­ry.
There are mem­bers of Congress who have called for cut­ting defense spend­ing in the wake of the COVID-19 pan­dem­ic. There is no ques­tion the pan­dem­ic has impact­ed the health and eco­nom­ic well-being of many Americans. Congress has pro­vid­ed more than $3 tril­lion to address this pan­dem­ic and is look­ing at future aid pack­ages as our nation con­tin­ues the road to recov­ery.
However, calls for cut­ting defense spend­ing are not the answer. It is irre­spon­si­ble, neg­li­gent, and puts the secu­ri­ty of all Americans at risk.
China and Russia have con­tin­ued their mil­i­tary activ­i­ties and have used this pan­dem­ic to their advan­tage. Our ene­mies get a vote, and if we cut defense spend­ing after barely swim­ming out of a major mil­i­tary readi­ness crisis, Congress will be fail­ing its fun­da­men­tal con­sti­tu­tion­al respon­si­bil­i­ty to pro­vide for the common defense.
Gen. John Murray, com­mand­ing gen­er­al of Army Futures Command, stated, "No ser­vice is able to go it alone, and as his­to­ry has shown, joint teams win, and mod­ern­iza­tion is no excep­tion. I'd say win­ning mat­ters, but win­ning togeth­er mat­ters most."
We should not repeat the mis­takes of the past. We must con­tin­ue the path for­ward by invest­ing in capa­bil­i­ties needed to ensure a cred­i­ble deter­rent pos­ture now and into the future.
Congress, the mil­i­tary, and indus­try must all work togeth­er to make sure our adver­saries think twice before attack­ing, because they know the United States has the strongest mil­i­tary in the world.