US Army Looks to Leverage 'Low Earth Orbit' Satellites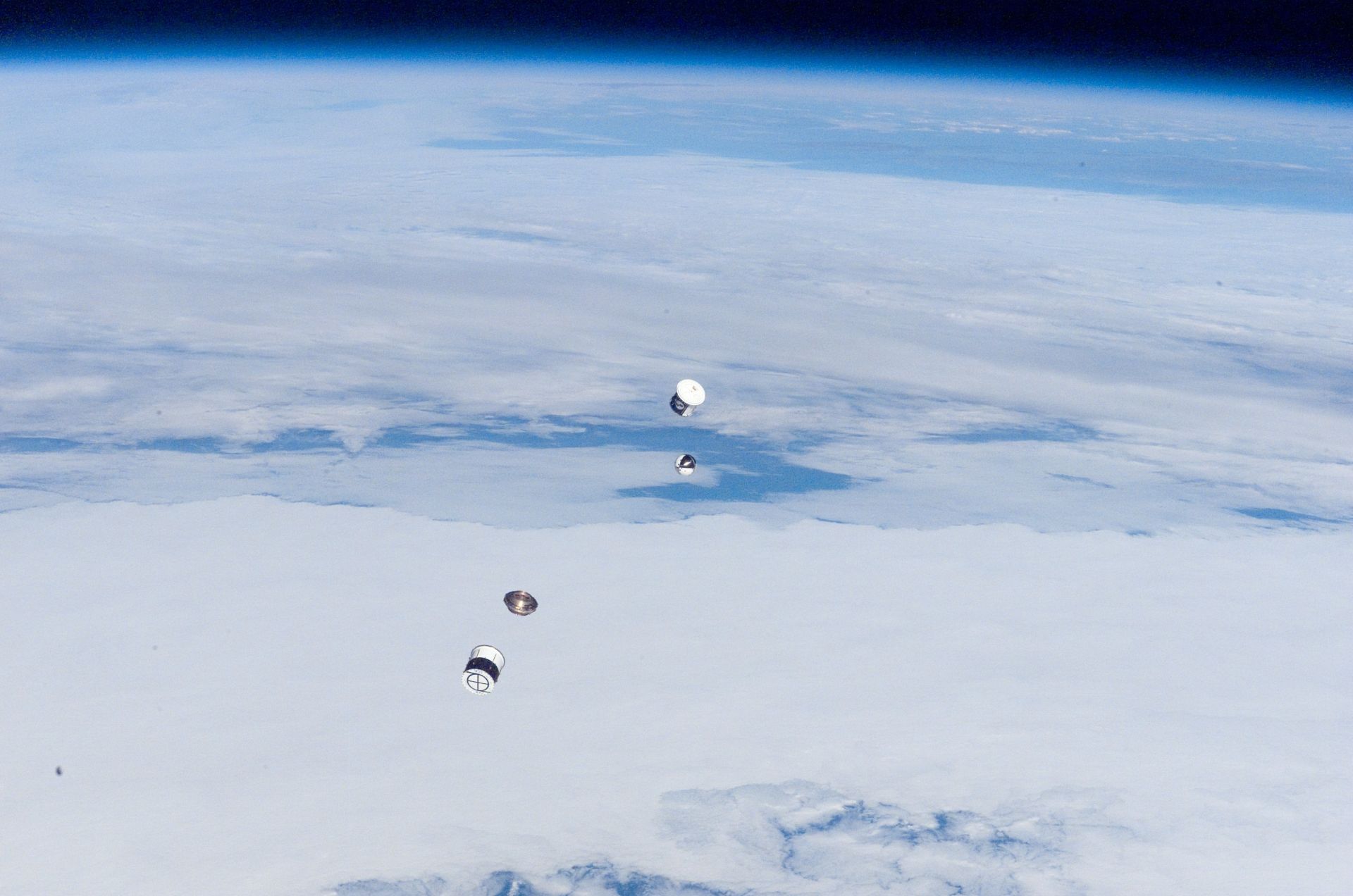 Constellations of small satel­lites orbit­ing close to Earth may pro­vide faster com­mu­ni­ca­tions and be less vul­ner­a­ble than tra­di­tion­al ones, defense offi­cials said Thursday.
Larger geo­syn­chro­nous satel­lites are very expen­sive and vul­ner­a­ble to attack, said Dr. Mark Lewis, direc­tor of the Defense Research and Engineering for Modernization Office. He chaired a panel dis­cus­sion at the Association of the U.S. Army's "Hot Topics" forum on space and inte­grat­ed air and mis­sile defense.
"Right now many of our space assets are not only tar­gets, they are juicy tar­gets," Lewis said, adding that he was echo­ing the words of Air Force Gen. John Hyten, vice chair­man of the Joint Chiefs of Staff.
Smaller, low Earth orbit satel­lites, known as LEO, will present less of a target, Lewis said, partly because they move at faster speeds and because they will orbit in large num­bers.
"More is better for the pur­pose of con­found­ing a prospec­tive adver­sary," he said.
LEO MEGACONSTELLATIONS
Private com­pa­nies like Amazon, Telesat and Elon Musk's SpaceX have plans to launch thou­sands of the small LEO satel­lites over the next few years.
LEO satel­lites are not geo­sta­tion­ary like higher-alti­tude com­mu­ni­ca­tions satel­lites that move at about the speed of the earth's rota­tion and appear to stay above a fixed loca­tion.
Traditional geo­syn­chro­nous satel­lites orbit about 22,000 miles above the earth. In con­trast, LEO satel­lites are only between 100 and 1,240 miles above the planet.
Since LEO satel­lites are up to 200 times closer to the earth, radio waves will have much less laten­cy, mean­ing the sig­nals bounce back much faster. While the laten­cy of tra­di­tion­al satel­lites makes them imprac­ti­cal for fast Internet ser­vices, LEO satel­lites have the poten­tial to enable net­works in remote parts of the world.
Just last week Vodofone and Rakuten announced a plan to fund a broad­band cell­phone net­work using a con­stel­la­tion of LEO satel­lites. Other com­pa­nies are plan­ning to estab­lish high-speed inter­net in rural areas using LEO satel­lites.
FUTURES COMMAND PERSPECTIVE
The pro­lif­er­a­tion of LEO satel­lites will pro­vide the Army an unprece­dent­ed oppor­tu­ni­ty, said Col. Jason Joose, chief of staff for the Army's Assured Positioning, Navigation and Timing Cross-Functional Team.
"When you look at the sheer number of satel­lites that go up and the reduced cost to do it, it gives us an array of oppor­tu­ni­ties on how to solve the prob­lems," Joose said.
Whether the Army launch­es its own satel­lites or hosts pay­loads with com­pa­nies, he said just the fact that the com­mer­cial sector is putting up a large invest­ment in LEO pro­vides the Army oppor­tu­ni­ties to "look at areas where we can lever­age" for the future.
Space assets will be crit­i­cal in the future to counter elec­tron­ic war­fare, Joose said.
"We want to have an under­stand­ing of where the jam­ming and spoof­ing is coming from," he said, and space-based sen­sors will be needed to gain that aware­ness.
Space sen­sors will also be essen­tial for both mis­sile defense and long-range pre­ci­sion fires, he said.
"We need to reduce that time to target," he said, and bring­ing ter­res­tri­al data to ground-based sta­tions is the way to accom­plish that.
MULTI-DOMAIN OPS
A require­ment to shoot far­ther will bring the need to see far­ther using space, said Col. Craig Roseberry, direc­tor of space for the Army's G‑3/5/7.
Formations will need to lever­age every avail­able sensor in space to "out­ma­neu­ver adver­saries both phys­i­cal­ly and cog­ni­tive­ly," he said.
Roseberry said the future depends upon improv­ing the resilien­cy of space archi­tec­ture.
The abil­i­ty of com­mer­cial com­pa­nies to launch LEOs in volume and at a reduced cost could cer­tain­ly improve the resilien­cy of the Army in space, Joose said.
The Army is cur­rent­ly in the "eval­u­a­tion stage" to deter­mine just how LEO could meet the needs of future multi-domain oper­a­tions, he said.
"Is there a plan for an Army-spe­cif­ic LEO struc­ture?" he asked. "No, but that doesn't nec­es­sar­i­ly mean that a lot of thought hasn't been put into what are the capa­bil­i­ties that are avail­able now, what do we need to fight our future MDO and then what's rel­e­vant to dis­till it down to the warfight­er, in what den­si­ty, in what capac­i­ty and which pipelines these need to flow."
He said one of the things Army Futures Command does is work with indus­try to deter­mine what capa­bil­i­ties are avail­able and figure out how to bring those down to the Soldier level.
"We are very strong pro­po­nents of con­cepts such as pro­lif­er­at­ed LEO," Lewis said. "We think that's a way to ensure that our sys­tems are less vul­ner­a­ble and also can be replen­ished more quick­ly.
"We have built a space archi­tec­ture that is frankly not robust and resilient against attack and our goal is to change that," he added.
Source: DefenceTalk.com