Understanding Pakistan's Take on India-Taliban Talks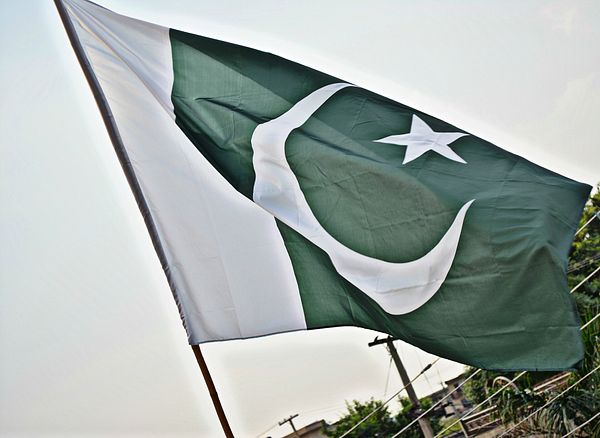 Last week, Pakistan's ambas­sador to the United States in an inter­view said that "India should talk to the Taliban if Delhi feels it will bol­ster [the] peace process." Asad Majeed Khan's state­ment came in the con­text of Zalmay Khalilzad's ear­li­er rec­om­men­da­tion that India should direct­ly dis­cuss its ter­ror­ism-relat­ed con­cerns with the Afghan Taliban.
Shortly after Ambassador Khan's state­ment, Pakistan's for­eign office denied all reports claim­ing that he had made any sug­ges­tion that India should talk to the Taliban. Pakistan's for­eign office fur­ther said that "This is the time to focus on the ear­li­est com­mence­ment of Intra-Afghan nego­ti­a­tions rather than dwell on any extra­ne­ous issue."
The state­ment attrib­uted to Pakistan's U.S. ambas­sador and its hur­ried denial by the country's for­eign office offers some key insights about Islamabad's likely view of India's poten­tial rap­proche­ment with Taliban.
Clearly, the ongo­ing Afghan peace peace process that has brought the Taliban's role to the center of Afghanistan's future has cre­at­ed a dilem­ma for India. In the past, both India and Pakistan have sup­port­ed dif­fer­ent polit­i­cal groups in Afghanistan to suit their region­al secu­ri­ty inter­ests. Pakistan remains close­ly allied with the Taliban while India has sup­port­ed forces that stand to neu­tral­ize or iso­late the Taliban's role in the coun­try. However, not much has worked in favor of forces that aim to estab­lish democ­ra­cy in the coun­try. The present sce­nario where­by the Taliban are eying anoth­er takeover in Afghanistan doesn't present an ideal con­di­tion for India's pol­i­cy­mak­ers. Moreover, sug­ges­tions for India to estab­lish ties with the Taliban and be close to the group are coming from places that have pre­vi­ous­ly fol­lowed a con­tain­ment policy along­side India.
India's lead­er­ship appears to have real­ized that the coun­try will have to reach out to the Taliban in a bid to direct­ly build a rela­tion­ship with the group. To a great extent, any such pos­si­bil­i­ty should take place in the con­text of neu­tral­iz­ing Pakistan's threat in Afghanistan.
Enjoying this arti­cle? Click here to sub­scribe for full access. Just $5 a month.
However, for now there are sev­er­al ques­tions that India's lead­er­ship should be wary of before reach­ing out to the group. For instance, India's key con­cern would be to dis­cuss the issue of Pakistan's rela­tion­ship with the Taliban and the group's posi­tion on mil­i­tant groups that present a threat to India's nation­al secu­ri­ty inter­ests in the region.
Arguably, much of this has been answered by the Taliban in their direct or indi­rect com­mu­ni­ca­tion with India. Last week, an unex­pect­ed flood in social media posts claimed that the Afghan Taliban had announced to attack India and also pub­licly declared that the group cannot devel­op friend­ly ties with New Delhi unless the Kashmir issue is resolved. These claims were also widely cov­ered in Pakistan's domes­tic media includ­ing Urdu and English news­pa­pers. A day after these claims were print­ed, Afghan Taliban's spokesper­son in a Twitter post said that "Media reports about Taliban join­ing Jihad in Kashmir are incor­rect. The policy of the Islamic Emirate entails that the orga­ni­za­tion does not inter­fere in the inter­nal affairs of any other coun­try." At the outset, this is an encour­ag­ing view for voices in New Delhi that are inter­est­ed in talk­ing to the Taliban. Moreover, the clar­i­fi­ca­tion from the Taliban negates the view that Pakistan has over­whelm­ing con­trol over the Taliban.
For decades, Pakistan has employed the idea of the Taliban's depen­den­cy and rela­tion­ship with Islamabad to threat­en its foes in Afghanistan, par­tic­u­lar­ly India. However, that cal­cu­la­tion may have out­lived its use­ful­ness as the Taliban grow inde­pen­dent and expand its diplo­mat­ic ties. Hassan Abbas, a Senior Fellow at the Center for Global Policy (CGP), recent­ly wrote that "The Taliban's old guard respects Pakistan, and their con­tacts with Pakistan's mil­i­tary-intel­li­gence com­plex are deep-rooted. However, the old guard (that includes Mullah Baradar, the Haqqanis and Mullah Haibatullah) is strug­gling con­stant­ly to main­tain its con­trol over young field com­man­ders, aligned drug smug­gling net­works, and a new gen­er­a­tion of insur­gents inspired by a vari­ety of local inter­ests – some of which are not always in line with those of Taliban. To believe that Pakistan can con­trol all these ele­ments of the Taliban is an exag­ger­at­ed assess­ment." He fur­ther noted that the group has become increas­ing­ly "crit­i­cal of Pakistan's way of han­dling the Taliban" and its grow­ing finan­cial and diplo­mat­ic inde­pen­dence means it is not reliant on Pakistan any­more.
At the moment, New Delhi should be skep­ti­cal of the Taliban's rela­tion­ship with Pakistan, which will have a sig­nif­i­cant impact on India's deci­sion to open talks with the group. However, the Taliban's grow­ing inde­pen­dence shows that, down the line, the orga­ni­za­tion would not want India to stay back from open­ing talks due to Pakistan's rela­tion­ship with the group. For now, the begin­ning of the debate on the issue should be seen as a first step towards the devel­op­ment of a broad­er effort. The grow­ing debate relat­ed to India-Taliban's rec­on­cil­i­a­tion demon­strates that Islamabad is intent to keep New Delhi out of Afghanistan is not defen­si­ble if the Afghan Taliban take it on its own to devel­op a rela­tion­ship with India.
For the Pakistani state, pro­pos­als and coun­sel relat­ed to India-Taliban rap­proche­ment are not a sought-after out­come as far as the country's policy to con­tain India's role in Afghanistan is con­cerned. Essentially, the rejec­tion of Khan's state­ment under­scores Pakistan's offi­cial posi­tion that India cannot play a con­struc­tive role in Afghanistan. For Pakistan's pol­i­cy­mak­ers, India can only play a pos­i­tive role in Afghanistan if New Delhi doesn't have any polit­i­cal role to play in the coun­try. Over the years, Islamabad has made deter­mined efforts to ensure that New Delhi is pushed out of any peace agree­ment that may decide Afghanistan's future. To an extent, this also involves keep­ing the Afghan Taliban reliant on Pakistan and making all pos­si­bil­i­ties of the group devel­op­ing ties with New Delhi a non­starter.
The pos­si­bil­i­ty of India's rap­proche­ment with the Taliban is not going to be wel­comed in Pakistan. Arguably, Islamabad is expect­ed to view the the India-Taliban rap­proche­ment as a chal­lenge rather than a wel­come move to estab­lish peace in Afghanistan. For Pakistan, any idea of peace in Afghanistan must involve a process that doesn't include India. If Islamabad has worked for decades to min­i­mize New Delhi's role even when the latter was not asso­ci­at­ed with the Taliban, how will Pakistan's policy plan­ners react if Taliban-India talks make a head­way? It's expect­ed that Islamabad may use its allies within the Taliban's ranks to snub any such idea or reach out to other play­ers, par­tic­u­lar­ly the Haqqani Network, to dis­rupt the ini­tia­tive.
Moreover, Pakistan's expect­ed pres­sure on the group to drop this policy line may fur­ther estrange anti-Pakistan lob­bies within the Taliban's ranks. While India has a lot to reset before it can offi­cial­ly begin a mean­ing­ful dia­logue with the group, Pakistan may not view the Taliban's grow­ing role in Afghanistan as a strate­gic win in the medium to long run. It remains to be seen, how­ev­er, whether Pakistan will con­tin­ue to con­sid­er the Taliban as a strate­gic part­ner in its India con­tain­ment policy for Afghanistan or view it as a threat if it devel­ops ties with New Delhi. In any case, India's poten­tial rec­on­cil­i­a­tion with the Taliban will have sig­nif­i­cant impact on Pakistan's Afghan policy.