Trump Hails Australia's Military Build-Up: Morrison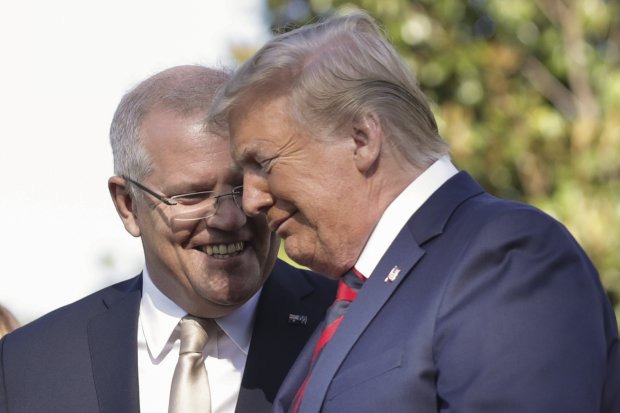 Donald Trump has welcomed Australia's military build-up, with Prime Minister Scott Morrison saying the US President appreciated the heavy lifting Australia did regionally. During a 30-minute phone call on Friday morning, Mr Morrison and Mr Trump spoke about a range of Indo-Pacific issues as tensions escalate with China on a raft of fronts, including bolstering co-operation with south-east Asian nations.
They also discussed working together to improve multilateral bodies, despite Mr Trump pulling the US out of the World Health Organisation and neutering the World Trade Organisation's appeals process.
The two leaders also canvassed the need to reopen their economies safely in the face of the coronavirus pandemic and remain committed to open markets and low-tax regimes.
"We both want to see our economies go forward. We want to see people back in jobs, and we share a lot of common views on those things," Mr Morrison said….MORE