The Significance of a New Japan-Philippines Air Defense Radar System Deal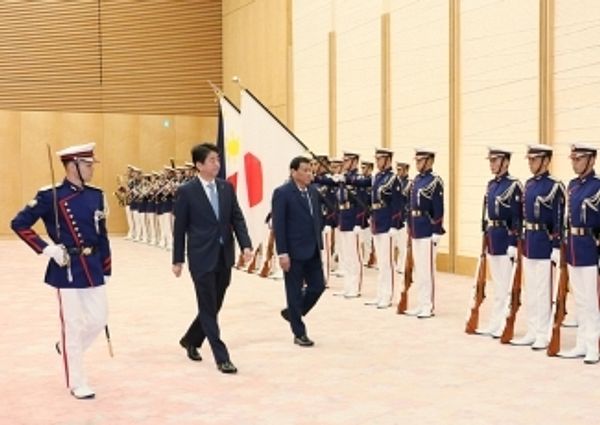 This week, anoth­er report sur­faced con­firm­ing that Japan had won a long­stand­ing con­tract for the Philippines tied to boost­ing its radar capa­bil­i­ties. Though the report is in line with pre­vi­ous report­ing we have seen, it nonethe­less put the spot­light on a deal that would con­sti­tute a sig­nif­i­cant devel­op­ment not just for bilat­er­al rela­tion­ship but the wider region as well.
As I have observed before in these pages, defense rela­tions between Japan and the Philippines have con­tin­ued to advance in recent years despite the ini­tial uncer­tain­ties posed by the rise of Philippine President Rodrigo Duterte. Collaboration is pro­ceed­ing on sev­er­al fronts, includ­ing capac­i­ty-build­ing and trans­fers of mil­i­tary parts, amid wider devel­op­ments like grow­ing Chinese assertive­ness and Japan's own increas­ing region­al secu­ri­ty role under Prime Minister Shinzo Abe.
One of the poten­tial deals that had been dis­cussed in this con­text was Japan sell­ing radar tech­nol­o­gy to the Philippines. Initial spec­u­la­tion about the Mitsubishi Electric FPS‑3 air defense radar system being pur­chas­es for the Philippine Air Force pub­licly sur­faced in 2018. As I noted when this was first float­ed, if real­ized, it would con­sti­tute a sig­nif­i­cant devel­op­ment since it would be the first full defense sale Japan would be making fol­low­ing the easing of its arms export ban and also anoth­er boost for Japan-Philippine defense ties.
Over the past few weeks, news has begun to sur­face about the deal being final­ized after con­tin­ued spec­u­la­tion. Indeed, ear­li­er this month, The Philippine Daily Inquirer cited three anony­mous senior gov­ern­ment offi­cials privy to the deal as con­firm­ing that Mitsubishi had been award­ed the con­tract, with the notice of award issued on March 4 and con­tract sign­ing set to take place poten­tial­ly in 60 days.
This week, we saw anoth­er report sur­face sug­gest­ing that Mitsubishi had won the bid. The report, which appeared in Japan's Asahi Shimbun, noted that Mitsubishi had won the bid to sell four air defense radar sys­tems to the Philippines – three J/FPS‑3 and one J/TPS-P14 air defense sys­tems used by the Japan Self-Defense Forces. The report cited anony­mous sources as saying that Mitsubishi had been noti­fied of the selec­tion in March after a suc­cess­ful bid result­ing from "sales efforts made by the public-pri­vate part­ner­ship," and that the com­pa­ny is expect­ed to receive the formal order by May, for a total amount of about 10 bil­lion yen ($90 mil­lion).
The report comes as no sur­prise – indeed, ear­li­er spec­u­la­tion had sug­gest­ed that we could see inroads on the deal as early as 2019. But as I noted ear­li­er, it would not be with­out sig­nif­i­cance – for Japan's region­al secu­ri­ty role, for the Japan-Philippines defense rela­tion­ship, and for the Philippines' own secu­ri­ty capa­bil­i­ties.
With all indi­ca­tions sug­gest­ing that this is head­ing for a con­clu­sion soon, one can expect that the focus will shift to the actual final­iza­tion pro­ce­dures in the coming months and then how the two coun­tries seek to oper­a­tional­ize it. Given the con­tin­ued momen­tum we have seen in Japan-Philippines defense ties and the wider sig­nif­i­cance of this deal, one can expect the spot­light to con­tin­ue to remain on it through the next part of 2020.