The Role Nuclear-Related Techniques Play in Fighting Zoonotic Diseases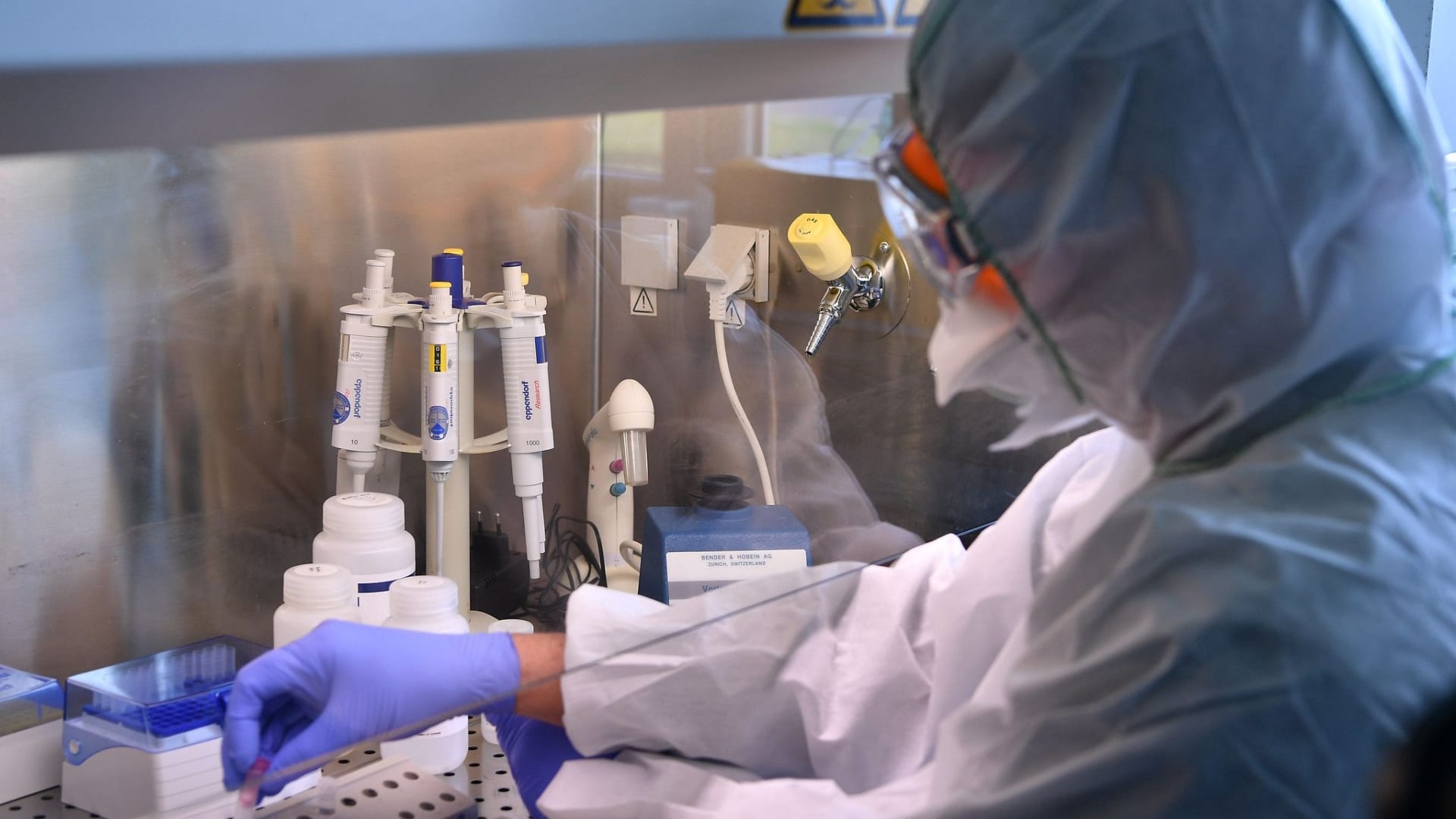 Nuclear-derived tech­niques, such as tests using real time reverse tran­scrip­tion – poly­merase chain reac­tion (RT-PCR), are impor­tant tools in the detec­tion and char­ac­ter­i­za­tion of virus­es. The IAEA is pro­vid­ing emer­gency assis­tance to some 120 countries in the use of such tests to rapid­ly detect COVID-19.
The global COVID-19 pan­dem­ic has been a harsh reminder of the age-old
threat posed by zoonoses or zoonot­ic dis­eases, infec­tious dis­eases trans­mit­ted from ani­mals to humans. Sixty per­cent of human pathogens come from ani­mals, while 75% of new, emerg­ing and re-emerg­ing dis­eases are zoonot­ic. Globally, it is esti­mat­ed that every year, around 2.6 bil­lion people suffer from zoonot­ic ill­ness­es and around 2.7 mil­lion suc­cumb to these.
"The COVID-19 global pan­dem­ic hit the world unpre­pared and has shown us all the dam­ag­ing impact zoonot­ic dis­eases can have," said Najat Mokhtar, Deputy Director General at the International Atomic Energy Agency (IAEA). "By con­tin­u­ing to strength­en sci­en­tif­ic R&D on zoonot­ic pathogens, includ­ing with nuclear and nuclear-derived tech­niques, at the envi­ron­ment-animal-human inter­face, we can pre-empt these dis­eases and better pro­tect human health and world economies in the future."
In June 2020, the IAEA launched the ZODIAC, or ZOonotic Disease Integrated ACtion, ini­tia­tive in light of the COVID-19 pan­dem­ic, as a way to fur­ther strength­en coun­tries' capa­bil­i­ties for early detec­tion, diag­no­sis, pre­ven­tion and con­trol of zoonot­ic dis­ease out­breaks. The ini­tia­tive is designed as an inte­grat­ed approach across sec­tors and dis­ci­plines, for address­ing new and exist­ing zoonot­ic pathogens. ZODIAC aims to help coun­tries pre­pare for, pre-empt and pre­vent zoonot­ic dis­ease out­breaks, as well as pro­tect the well­be­ing, liveli­hood and socio-eco­nom­ic status of bil­lions of people world­wide and inte­grates emer­gency assis­tance mea­sures, includ­ing a response team.
ZODIAC is part of the IAEA's sup­port in com­bat­ting COVID-19, through its applied research and devel­op­ment lab­o­ra­to­ries, its col­lab­o­ra­tion with and coor­di­na­tion of net­works of lab­o­ra­to­ries world­wide and its tech­nol­o­gy and knowl­edge trans­fer through tech­ni­cal coop­er­a­tion and coor­di­nat­ed research projects.
The IAEA, in coop­er­a­tion with the FAO, coor­di­nates the VETLAB Networks in Africa and Asia. The VETLAB net­work assists Member States to improve nation­al lab­o­ra­to­ry capac­i­ties to early detect and con­trol trans­bound­ary animal and zoonot­ic dis­eases threat­en­ing live­stock and public health, includ­ing among others peste des petits rumi­nants, African swine fever, highly path­o­gen­ic avian influen­za, Ebola, Rift Valley fever and lumpy skin dis­ease. The net­works com­prise nation­al lab­o­ra­to­ries that pro­vide coun­tries with sup­port in detect­ing and con­trol­ling animal and zoonot­ic dis­eases and share expe­ri­ence and best prac­tices. ZODIAC aims to create a global net­work on the basis of the region­al ones.
"About 70 per cent of all dis­eases in humans come from ani­mals," said Gerrit Viljoen, Head of the Animal Production and Health Section of the Joint FAO/IAEA Programme for Nuclear Techniques in Food and Agriculture.
ZODIAC aims to help vet­eri­nary and public health offi­cials iden­ti­fy these dis­eases before they spread. "We have seen an increase in the number of zoonot­ic epi­demics in the last decades: first Ebola, then Zika, and now COVID-19. It's impor­tant to mon­i­tor what is in the animal king­dom – both wildlife and live­stock – and to act quick­ly on those find­ings before the pathogens jump to humans," Mr Viljoen said.
Following the One Health con­cept for a mul­ti­dis­ci­pli­nary col­lab­o­ra­tive approach between human and animal health author­i­ties and spe­cial­ists, ZODIAC will ben­e­fit from the unique joint FAO/IAEA lab­o­ra­to­ries and from part­ners such as the World Health Organization (WHO) and the World Organisation for Animal Health (OIE).
"We have a unique capac­i­ty to pro­vide lab­o­ra­to­ry sup­port and guid­ance to coun­tries," said Mr Viljoen, adding that ZODIAC will, for exam­ple, pro­vide tech­ni­cal know-how and advice to lab­o­ra­to­ries on test per­for­mance and assist author­i­ties in the inter­pre­ta­tion of results and in devis­ing con­tain­ment mea­sures.
ZODIAC will also sup­port R&D activ­i­ties for novel tech­nolo­gies and method­olo­gies for early detec­tion and sur­veil­lance. Under the project, the IAEA will enhance its capac­i­ties to host sci­en­tists and fel­lows from Member States at its Seibersdorf lab­o­ra­to­ries out­side Vienna and to carry out research on immuno­log­i­cal, mol­e­c­u­lar, nuclear and iso­topic tests, as well as in the use of irra­di­a­tion to devel­op vac­cines against dis­eases such as avian influen­za.