The Next Five Months Will Be the Most Dangerous in Generations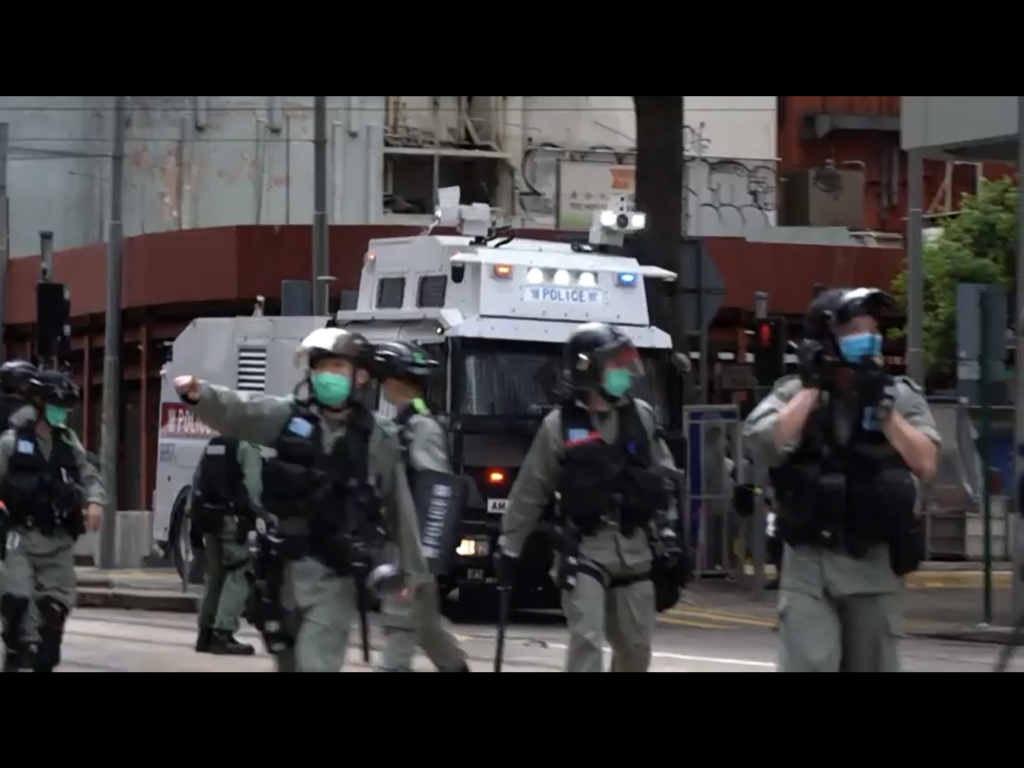 China's crackdown on Hong Kong and Russia's targeting of US troops in Afghanistan — and how America and the world respond — could make the next five months the most dangerous in generations.
How the United States and its allies deal with these two powers will in turn determine how future generations will live.
The trouble is, both Russia and China are confident America's president won't lead at a critical moment when global leadership is most needed and is more likely to use troops against Americans than real adversaries.
Having dismissed as a hoax credible intelligence that Moscow paid the Taliban to attack US and allied soldiers, President Trump says he's in no rush to punish Russia. Although this information was known for more than a year, he inexplicably continues to help Moscow by working to return it to the G7 and cut US troops from Germany.
That inaction, sadly, will further encourage miscalculation beyond Russia.
Any nation that targets US troops using weapons or cash payments to proxies must be swiftly and unambiguously held accountable.
A failure to do so sets a dangerous precedent, allowing an increasingly confrontational Beijing — or Tehran or Pyongyang — to conclude it can follow suit.
Making the situation more dangerous, China knows that despite tough talk, Trump is weak, having begged President Xi Jinping to help win reelection and his top priority is a trade deal benefitting his supporters.
Convinced Trump won't act to protect that deal — and uncertain whether his successor will — China is dangerously incentivized to move on its next target, Taiwan, before November's presidential election.
It remains to be seen whether Trump will sign a bill unanimously passed by Congress to sanction Chinese officials implementing the crackdown. Regardless, far tougher measures are needed to change Beijing's course.
Xi was granted a life tenure promising to stand up to America, crack down on Hong Kong and take by force Taiwan, where he's increasing provocations to spark a reaction from Taipei to justify invasion.
China's convinced its time has come and has the economic, diplomatic and military power to exploit an opening in the world lacking American leadership and distracted by the pandemic.
Beijing is expansionist and its Hong Kong play messages it will exert authority over territory it considers its own — like Taiwan, a nation China has methodically and successfully worked to isolate.
Chinese leaders appear convinced they can invade and the world will back down to stay on Beijing's good side rather than fight for a democratic Taiwan.
And why not? Past transgressions have gone unpunished because Washington and its allies have lacked the courage to do so.
China and Russia believe they can get away with provocations large or small by exploiting their adversaries' fears and greed — whether seizing territory, stealing intellectual property, killing enemies, imprisoning a million human beings for their race.
The nations Russia and China threaten continue to do business with them. Germany depends on Russian gas, British banks want oligarch money and US firms want resources.
China's irresistible, offering affordable labor and access to its massive market in exchange for technology and investment. It and companies from America, Australia, Europe, Japan, South Korea and Taiwan grew wealthy, becoming so dependent that no transgression is big enough to risk a break. Anyone critical of Chinese actions are swiftly punished.
The Trump administration deserves credit for labeling Huawei and ZTE as threats, constraining China's access to US technology, and more.
But US and allied reactions have been piecemeal rather than principled and strategic.
For years, urgent calls for strategic action to more positively shape China's growth before it grew too strong to stop went unheeded. Now, the international community has precious little time left to respond.
In fact, it may be too late. Absent presidential leadership, organizing the world will be impossible.
UK Prime Minister Boris Johnson accused Beijing of violating the handover agreement that ensures one nation, two systems through 2047. However, his proposal to allow 3 million Hong Kongers to resettle in Britain lets China off the hook.
Congress can do little on its own, especially as lawmakers focus on reelection. They can sanction, but they can't align the US government or bring allies together.
So the stage is set for a potential disaster.
If Beijing attacks Taiwan, would Washington fight or conclude it either can't win or victory would be too costly given Chinese capabilities to keep rivals far from its shores?
If Washington fights, it would be a world war involving Asia and Europe should NATO's Article V be triggered.
Yes, the Taiwan Relations Act says Taiwan isn't a sovereign state or a treaty ally. But American policy holds the island's status can't be changed by force — ambiguity that's helped keep the peace — and promises to provide Taipei with weapons for its defense.
Having claimed the South and East China Seas, Beijing won't stop with Taiwan. Its rising muscularity with regional US allies could similarly trigger a conflagration.
If Washington doesn't help Taiwan it will send a worrying signal to dozens of nations that rely on America as their security guarantor.
In one move China would achieve two strategic goals — unite with what it says is a breakaway province and displace America as the world's dominant power.
The current rules-based order that ensured peace and prosperity since World War II would crumble as China institutes a new system with itself at its center.
The economic and military implications for America and the world would be profound enough to warrant action.
In 2021, $741 billion will be spent for conventional and nuclear forces to support a superpower with an international leadership role, global economic interests and obligations.
If Washington's no longer a superpower, more can go to other priorities. Some argue leadership is so expensive China should take over so American can invest in itself.
Deterrence isn't only a military calculation, but ultimately a political one. You can send two aircraft carriers to the South China Sea, but if your adversary is convinced you'll never use them, they might as well be paperweights.
So the next five months will be critical. America and its allies must find a way to push back on China now. If they don't, it will be clear that the game is already over, ushering in a new authoritarian age with dark global implications for us all.