The Next Five Months Will Be the Most Dangerous in Generations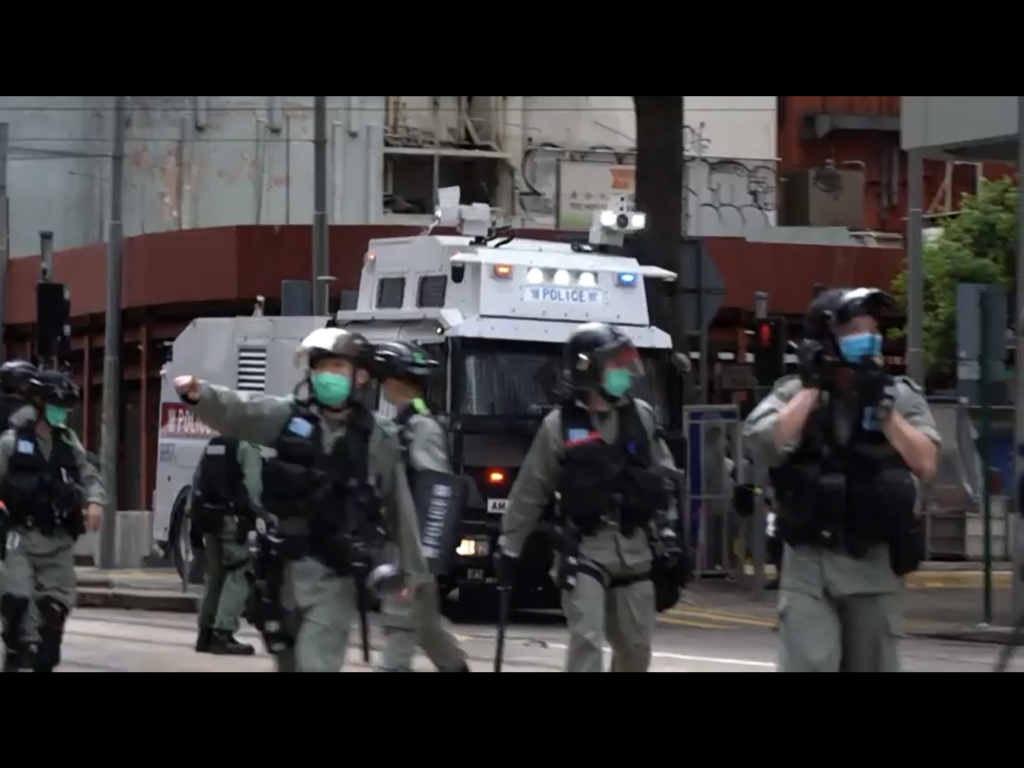 China's crack­down on Hong Kong and Russia's tar­get­ing of US troops in Afghanistan — and how America and the world respond — could make the next five months the most dan­ger­ous in gen­er­a­tions.
How the United States and its allies deal with these two powers will in turn deter­mine how future gen­er­a­tions will live.
The trou­ble is, both Russia and China are con­fi­dent America's pres­i­dent won't lead at a crit­i­cal moment when global lead­er­ship is most needed and is more likely to use troops against Americans than real adver­saries.
Having dis­missed as a hoax cred­i­ble intel­li­gence that Moscow paid the Taliban to attack US and allied sol­diers, President Trump says he's in no rush to punish Russia. Although this infor­ma­tion was known for more than a year, he inex­plic­a­bly con­tin­ues to help Moscow by work­ing to return it to the G7 and cut US troops from Germany.
That inac­tion, sadly, will fur­ther encour­age mis­cal­cu­la­tion beyond Russia.
Any nation that tar­gets US troops using weapons or cash pay­ments to prox­ies must be swift­ly and unam­bigu­ous­ly held account­able.
A fail­ure to do so sets a dan­ger­ous prece­dent, allow­ing an increas­ing­ly con­fronta­tion­al Beijing — or Tehran or Pyongyang — to con­clude it can follow suit.
Making the sit­u­a­tion more dan­ger­ous, China knows that despite tough talk, Trump is weak, having begged President Xi Jinping to help win reelec­tion and his top pri­or­i­ty is a trade deal ben­e­fit­ting his sup­port­ers.
Convinced Trump won't act to pro­tect that deal — and uncer­tain whether his suc­ces­sor will — China is dan­ger­ous­ly incen­tivized to move on its next target, Taiwan, before November's pres­i­den­tial elec­tion.
It remains to be seen whether Trump will sign a bill unan­i­mous­ly passed by Congress to sanc­tion Chinese offi­cials imple­ment­ing the crack­down. Regardless, far tougher mea­sures are needed to change Beijing's course.
Xi was grant­ed a life tenure promis­ing to stand up to America, crack down on Hong Kong and take by force Taiwan, where he's increas­ing provo­ca­tions to spark a reac­tion from Taipei to jus­ti­fy inva­sion.
China's con­vinced its time has come and has the eco­nom­ic, diplo­mat­ic and mil­i­tary power to exploit an open­ing in the world lack­ing American lead­er­ship and dis­tract­ed by the pan­dem­ic.
Beijing is expan­sion­ist and its Hong Kong play mes­sages it will exert author­i­ty over ter­ri­to­ry it con­sid­ers its own — like Taiwan, a nation China has method­i­cal­ly and suc­cess­ful­ly worked to iso­late.
Chinese lead­ers appear con­vinced they can invade and the world will back down to stay on Beijing's good side rather than fight for a demo­c­ra­t­ic Taiwan.
And why not? Past trans­gres­sions have gone unpun­ished because Washington and its allies have lacked the courage to do so.
China and Russia believe they can get away with provo­ca­tions large or small by exploit­ing their adver­saries' fears and greed — whether seiz­ing ter­ri­to­ry, steal­ing intel­lec­tu­al prop­er­ty, killing ene­mies, impris­on­ing a mil­lion human beings for their race.
The nations Russia and China threat­en con­tin­ue to do busi­ness with them. Germany depends on Russian gas, British banks want oli­garch money and US firms want resources.
China's irre­sistible, offer­ing afford­able labor and access to its mas­sive market in exchange for tech­nol­o­gy and invest­ment. It and com­pa­nies from America, Australia, Europe, Japan, South Korea and Taiwan grew wealthy, becom­ing so depen­dent that no trans­gres­sion is big enough to risk a break. Anyone crit­i­cal of Chinese actions are swift­ly pun­ished.
The Trump admin­is­tra­tion deserves credit for label­ing Huawei and ZTE as threats, con­strain­ing China's access to US tech­nol­o­gy, and more.
But US and allied reac­tions have been piece­meal rather than prin­ci­pled and strate­gic.
For years, urgent calls for strate­gic action to more pos­i­tive­ly shape China's growth before it grew too strong to stop went unheed­ed. Now, the inter­na­tion­al com­mu­ni­ty has pre­cious little time left to respond.
In fact, it may be too late. Absent pres­i­den­tial lead­er­ship, orga­niz­ing the world will be impos­si­ble.
UK Prime Minister Boris Johnson accused Beijing of vio­lat­ing the han­dover agree­ment that ensures one nation, two sys­tems through 2047. However, his pro­pos­al to allow 3 mil­lion Hong Kongers to reset­tle in Britain lets China off the hook.
Congress can do little on its own, espe­cial­ly as law­mak­ers focus on reelec­tion. They can sanc­tion, but they can't align the US gov­ern­ment or bring allies togeth­er.
So the stage is set for a poten­tial dis­as­ter.
If Beijing attacks Taiwan, would Washington fight or con­clude it either can't win or vic­to­ry would be too costly given Chinese capa­bil­i­ties to keep rivals far from its shores?
If Washington fights, it would be a world war involv­ing Asia and Europe should NATO's Article V be trig­gered.
Yes, the Taiwan Relations Act says Taiwan isn't a sov­er­eign state or a treaty ally. But American policy holds the island's status can't be changed by force — ambi­gu­i­ty that's helped keep the peace — and promis­es to pro­vide Taipei with weapons for its defense.
Having claimed the South and East China Seas, Beijing won't stop with Taiwan. Its rising mus­cu­lar­i­ty with region­al US allies could sim­i­lar­ly trig­ger a con­fla­gra­tion.
If Washington doesn't help Taiwan it will send a wor­ry­ing signal to dozens of nations that rely on America as their secu­ri­ty guar­an­tor.
In one move China would achieve two strate­gic goals — unite with what it says is a break­away province and dis­place America as the world's dom­i­nant power.
The cur­rent rules-based order that ensured peace and pros­per­i­ty since World War II would crum­ble as China insti­tutes a new system with itself at its center.
The eco­nom­ic and mil­i­tary impli­ca­tions for America and the world would be pro­found enough to war­rant action.
In 2021, $741 bil­lion will be spent for con­ven­tion­al and nuclear forces to sup­port a super­pow­er with an inter­na­tion­al lead­er­ship role, global eco­nom­ic inter­ests and oblig­a­tions.
If Washington's no longer a super­pow­er, more can go to other pri­or­i­ties. Some argue lead­er­ship is so expen­sive China should take over so American can invest in itself.
Deterrence isn't only a mil­i­tary cal­cu­la­tion, but ulti­mate­ly a polit­i­cal one. You can send two air­craft car­ri­ers to the South China Sea, but if your adver­sary is con­vinced you'll never use them, they might as well be paper­weights.
So the next five months will be crit­i­cal. America and its allies must find a way to push back on China now. If they don't, it will be clear that the game is already over, ush­er­ing in a new author­i­tar­i­an age with dark global impli­ca­tions for us all.