The Future of Australia's Energy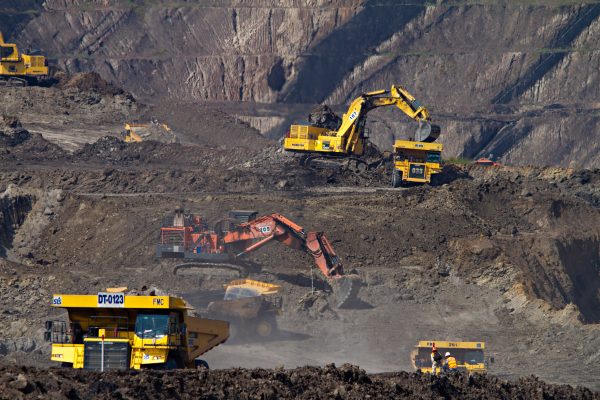 Australia's chief sci­en­tist, Alan Finkel, has come out in sup­port of the government's strat­e­gy of using gas as a tran­si­tion fuel to gen­er­ate elec­tric­i­ty while the sector moves away from coal toward clean energy sources.
"We cannot abrupt­ly cease our use of energy," he told the National Press Club this week. "Make no mis­take, this will be the biggest engi­neer­ing chal­lenge ever under­tak­en. The energy system is huge, and even with an inter­na­tion­al­ly com­mit­ted and focused effort, the tran­si­tion will take many decades."
"Ultimately, we will need to com­ple­ment solar and wind with a range of other tech­nolo­gies such as high levels of stor­age, long-dis­tance trans­mis­sion, and much better effi­cien­cy in the way we use energy."
"But while these tech­nolo­gies are being scaled up, we need an energy com­pan­ion today that can react rapid­ly to changes in solar and wind output. An energy com­pan­ion that is itself rel­a­tive­ly low in emis­sions, and that only oper­ates when needed. In the short-term, as the prime min­is­ter and Minister Angus Taylor have pre­vi­ous­ly stated, nat­ur­al gas will play that crit­i­cal role."
The strat­e­gy was first flagged in 2015 by the then-Minister for Environment and Energy Josh Frydenberg but was picked up by Prime Minster Scott Morrison just last month, amid dev­as­tat­ing bush­fires, which cli­mate sci­en­tists and bush­fire experts have linked to Australia's love affair with coal and other fossil fuels.
Since the Morrison gov­ern­ment has shown a renewed inter­est in gas, some coali­tion MPs, most notably from the National Party and from areas that have for many years relied on export­ing coal, have stepped up their defense of it and have begun peti­tion­ing for gov­ern­ment sub­si­dies for coal-fired power.
Australia's incom­ing resources min­is­ter, Keith Pitt, hasn't turned away from coal either, telling The Sydney Morning Herald that he will push for more exports. But Pitt also threw his sup­port behind a plan to extract gas from an area in north­ern New South Wales fol­low­ing a land­mark energy deal between the state and fed­er­al gov­ern­ment, which would see an invest­ment of $2 bil­lion into the east coast market.
Gas is still a fossil fuel, but not all fossil fuels are cre­at­ed equal. Burning nat­ur­al gas, for exam­ple, pro­duces less than half as much carbon diox­ide per unit of elec­tric­i­ty com­pared to coal and reduces emis­sions by 33 per­cent when pro­duc­ing heat.
While nat­ur­al gas pro­duces less carbon diox­ide during burn­ing, it is around 30 times better at hold­ing in the atmos­phere, mean­ing that if enough methane leaks during pro­duc­tion, it could be as detri­men­tal to the envi­ron­ment as burn­ing coal, if not worse.
In the north­ern New South Wales region of Narrabri, the pro­posed big gas project has been met by both stiff resis­tance and sup­port from locals. Some argue that the envi­ron­men­tal effect will be dis­as­trous for the region's farm­ers, while others claim that it is essen­tial to create jobs and boost the econ­o­my.
The fed­er­al government's back­ing revived hopes for the plan, which involves ambi­tions to extract gas from coal seams lying deep beneath the Pilliga Forest.
In return, the fed­er­al gov­ern­ment asks that the state gov­ern­ment set a target of deliv­er­ing 70 peta­joules a year of new gas into the market. Coincidentally, that's pre­cise­ly the esti­mat­ed output of the Narrabri project.
The project is yet to secure the final state and envi­ron­men­tal approvals, but gas giant Santos has already invest­ed around $1.5 bil­lion into it, and now with fed­er­al back­ing, it's likely to pass all checks unabat­ed.
Morrison has ruled out making any sim­i­lar energy deal with the state of Victoria to help reduce its carbon emis­sions and lower power costs unless the state gov­ern­ment ditch­es its long­stand­ing ban on onshore gas explo­ration.
Siding with the fed­er­al gov­ern­ment, and also seeing gas as a tran­si­tion fuel, busi­ness groups such as the Victorian Chamber of Commerce and the Energy Users Association have urged the state gov­ern­ment to expand con­ven­tion­al onshore gas extrac­tion and lift the ban.
The deal would likely also include guar­an­tees against "pre­ma­ture clo­sures" of coal-pow­ered fire sta­tions in Victoria, which pro­vide around 70 per­cent of the state's energy. In return, fed­er­al invest­ment would likely include power from the Snowy Hydro 2.0 scheme deliv­ered to Melbourne, Ballarat, Shepparton, and other urban cen­ters across the state.
Finkel, who helped pre­pare and release the National Hydrogen Strategy late last year, stressed that coal was not an option and tipped hydro­gen as the way for­ward during his speech at the National Press Club. "Enter the hero, hydro­gen," he said, after dis­cussing the perils of cli­mate change.
Hydrogen car­ries more energy than nat­ur­al gas and is carbon-free, so the burn­ing of it does not con­tribute to cli­mate change. Hydrogen can, how­ev­er, be pro­duced in two ways, through the process of elec­trol­y­sis, using solar and wind, or through chem­i­cal process, using com­bust­ing fossil fuels like coal and gas.
For now, the hydro­gen strat­e­gy has rec­og­nized the need to reduce emis­sions to combat cli­mate change and is only con­sid­er­ing options using fossil fuels if they come with carbon cap­ture and stor­age, which involves pump­ing carbon emis­sions into under­ground cav­i­ties. According to the Australian Institute, carbon cap­ture and stor­age projects have a poor track record of deliv­er­ing on their promis­es, and now the indus­try is using the same "unsuc­cess­ful tech­nol­o­gy" to pro­mote hydro­gen.
Fears also remain that hydro­gen is being used as a life­line for coal. Prior to dis­cussing the terms of the strat­e­gy with Finkel and state energy min­is­ters, Angus Taylor, the fed­er­al min­is­ter for energy, sug­gest­ed that hydro­gen pro­duc­tion should be "tech­nol­o­gy neu­tral," indi­cat­ing it could be done using coal.
The Australian Capital Territory's energy min­is­ter Shane Rattenbury tried to secure a com­mit­ment from the meet­ing to pro­duce hydro­gen using only renew­able energy sources, but it was blocked by Taylor.
"Green hydro­gen pro­duced from renew­able elec­tric­i­ty, like wind and solar, is the way of the future. Green hydro­gen will be in demand as coun­tries seek zero emis­sions energy solu­tions," Rattenbury told Renew Economy. Rattenbury argued that hydro­gen, to be truly sus­tain­able, has to be pro­duced using water and pow­ered by renew­able energy sources.
According to a Renewable Energy in Australia report, Australia has the high­est con­cen­tra­tion of solar radi­a­tion per square meter on earth, receiv­ing an aver­age of 58 mil­lion pico­joules of solar energy per year – 10,000 times more than the country's total energy con­sump­tion. Australia is also home to some of the most favor­able con­di­tions for wind energy gen­er­a­tion in the world in terms of aver­age wind speed and con­ducive topog­ra­phy.
In the last decade, the costs of solar and wind energy have dropped mas­sive­ly. The market share of renew­able energy now accounts for around 22 per­cent of Australia's total elec­tric­i­ty gen­er­a­tion with almost 90 major renew­able energy projects under con­struc­tion.
Meanwhile, around one-third of Australia's coal-fired power sta­tions have closed since 2012 and with those remain­ing rely­ing on gov­ern­ment sub­si­dies, skep­tics argue that as a last-ditch attempt, the push for hydro­gen may be a push for coal in dis­guise. But either way, Australia's future will be hydro­gen.
Source: The Diplomat