South Korea's First Military Satellite Reaches Final Geostationary Orbit Position
SEOUL: South Korea's first mil­i­tary com­mu­ni­ca­tions satel­lite has suc­cess­ful­ly reached its final posi­tion in the geo­sta­tion­ary orbit, ten days after its lift-off, the country's arms pro­cure­ment agency said.
The Anasis-II sat­telite, launched from Florida onboard a Falcon 9 Block 5 rocket man­u­fac­tured by US com­mer­cial space firm SpaceX, arrived at the posi­tion in fixed orbit some 36,000 kilo­me­ters above the Earth at 7:11 a.m. (Korea time July 31), the Defence Acquisition Programme Administration (DAPA) said.
The Republic of Korea (ROK) armed forces will take over the system in October after the satel­lite man­u­fac­tur­er Airbus Defense and Space com­pletes test­ing its func­tions and oper­abil­i­ty, the agency said. The satel­lite is based on the Airbus Eurostar E3000 satel­lite.
With the suc­cess­ful launch of the Anasis-II satel­lite, South Korea has become 10th in the world to own a com­mu­ni­ca­tions satel­lite ded­i­cat­ed for mil­i­tary pur­pos­es.
A DAPA state­ment said with its capa­bil­i­ty to pro­vide "per­ma­nent and secured mil­i­tary com­mu­ni­ca­tions," the satel­lite is expect­ed to sig­nif­i­cant­ly boost the military's capa­bil­i­ty to cope with net­work cen­tric war­fare, citing its increased trans­mis­sion capac­i­ty and anti-jam­ming capa­bil­i­ties.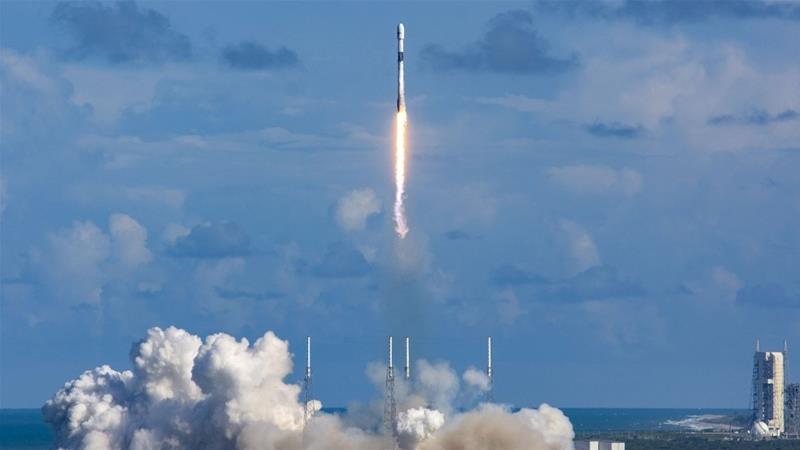 As Seoul looks to beef up its capa­bil­i­ties to defend itself against nuclear-armed North Korea, gov­ern­ment-run Agency for Defence Development has been lead­ing the project to devel­op eight dif­fer­ent devices, includ­ing those that can be used on vehi­cles, to com­mu­ni­cate with the Anasis-II.
"With Anasis-II put into space, South Korea from now on can manage a com­mu­ni­ca­tion satel­lite solely ded­i­cat­ed to mil­i­tary use, replac­ing the pre­vi­ous Anasis‑I satel­lite that car­ried out both civil­ian and mil­i­tary oper­a­tions," DAPA said in a state­ment. –shp/mgm