Russian Proton Rocket Launches Express Communications Satellites in Stunning Nighttime Liftoff (Video, Photos)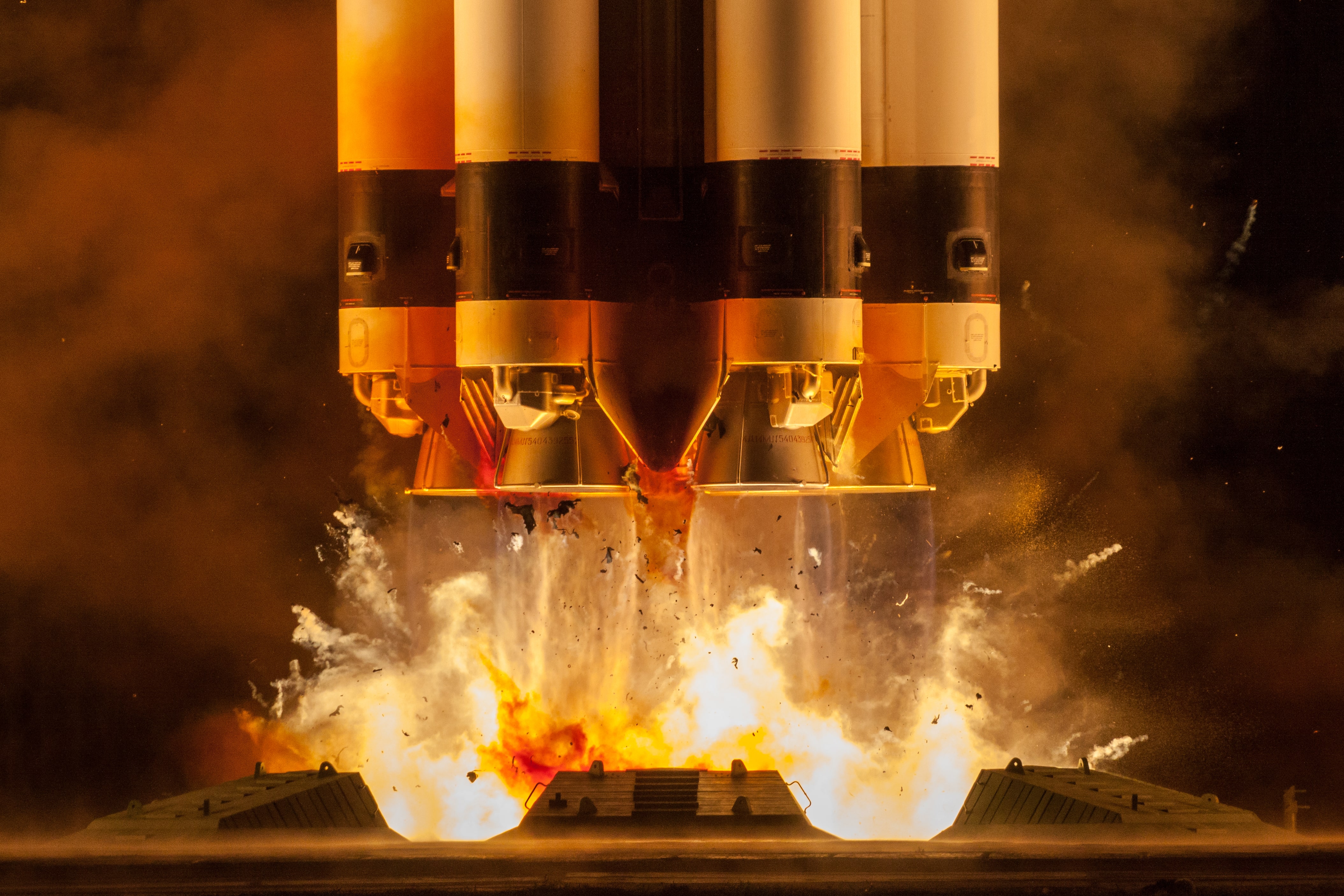 A Proton rocket launched two com­mu­ni­ca­tions satel­lites for the Russian gov­ern­ment Thursday (July 30) in a daz­zling night­time liftoff.
The heavy-lift Proton‑M rocket equipped with a Breeze‑M upper stage launched the Express 80 and Express 103 com­mu­ni­ca­tions satel­lites into orbit from Baikonur Cosmodrome in Kazakhstan. Liftoff occurred at 5:25 p.m. EDT (2125 GMT). The local time at the launch site was 2:25 a.m. on Friday (July 31).
Russia's space agency Roscosmos hailed the launch as a suc­cess. The Express com­mu­ni­ca­tions satel­lites suc­cess­ful­ly sep­a­rat­ed from the 174-foot-tall (53 meters) Proton just over 18 hours after liftoff, Roscosmos offi­cials said.
Related: Roscosmos: Russia's Space Centers and Launch Sites in Pictures
Image 1 of 7
Image 2 of 7
Image 3 of 7
Image 4 of 7
Image 5 of 7
Image 6 of 7
Image 7 of 7
Built by Roscosmos' ISS Reshetnev, the Express com­mu­ni­ca­tions satel­lites will use elec­tric thrusters to reach their final orbits that range between 10,300 miles (16,600 kilo­me­ters) and 34,100 miles (54,900 kilo­me­ters), accord­ing to Spaceflight Now. It should take the two satel­lites up to 160 days to reach their target orbits, accord­ing to Roscosmos.
The Express 80 and Express 103 satel­lites are designed to serve users with fixed and mobile data ser­vices, dig­i­tal TV and radio broad­cast­ing and high-speed inter­net access, Roscosmos offi­cials said. They should last about 15 years in orbit.
Email Tariq Malik at tmalik@space.com or follow him @tariqjmalik. Follow us @Spacedotcom, Facebook and Instagram.