Rocket Lab Will Resume Electron Launches in August After July 4 Failure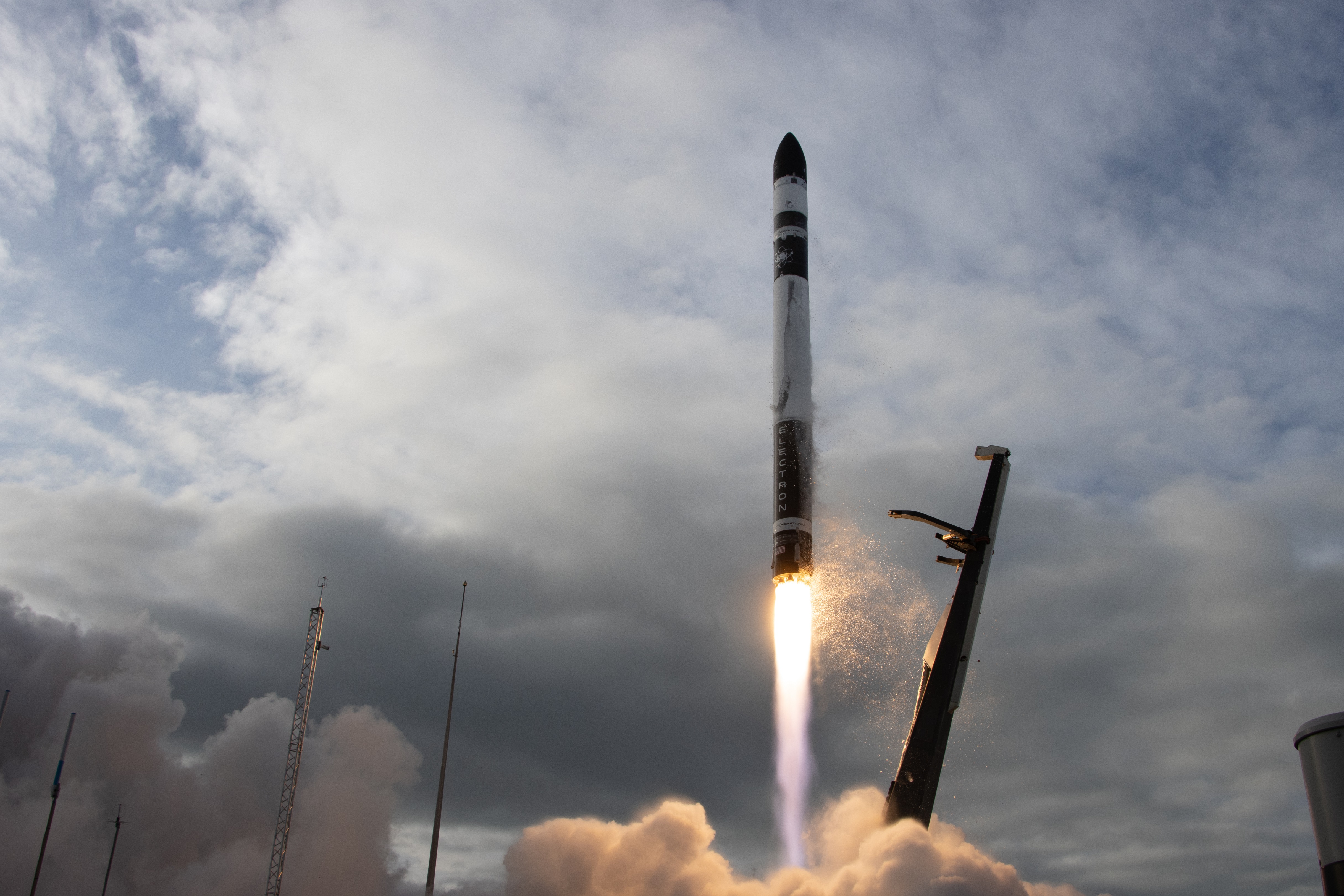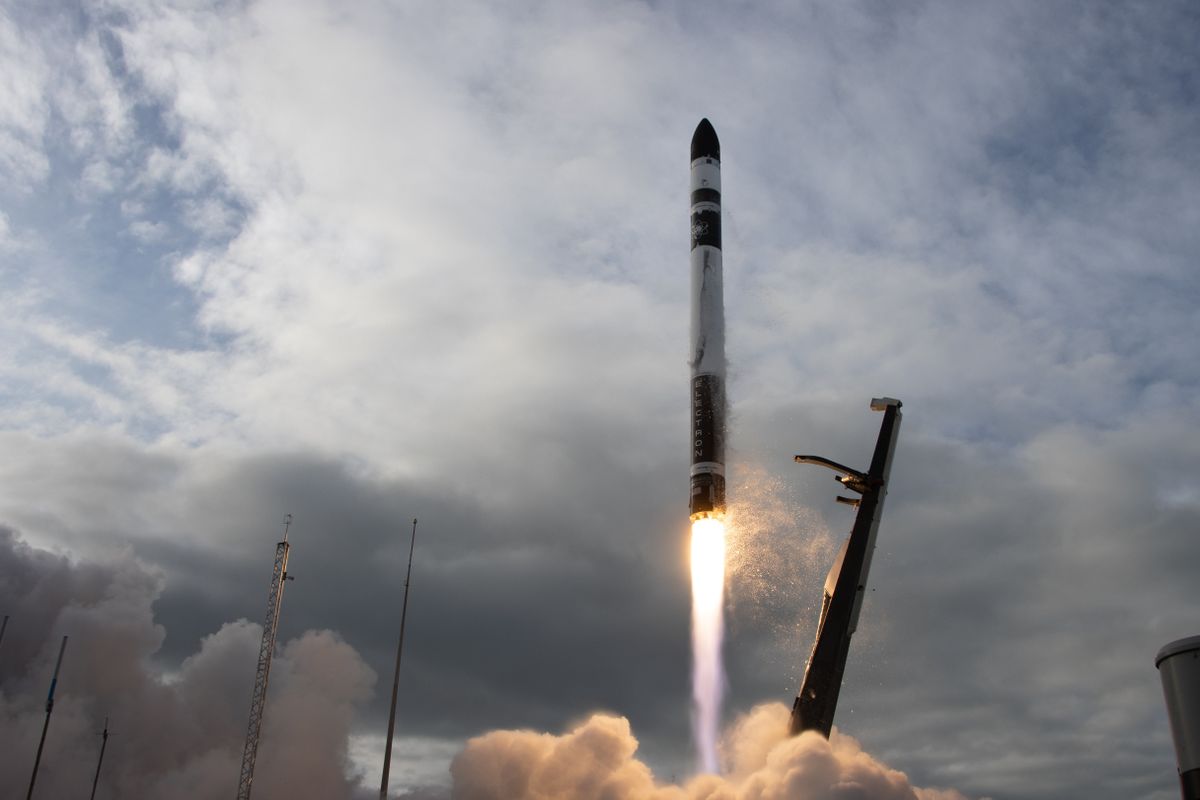 Rocket Lab has iden­ti­fied the cause of its July 4 launch fail­ure and been cleared by the U.S. Federal Aviation Administration to start flying again, com­pa­ny rep­re­sen­ta­tives announced today (July 31).
The return-to-flight mis­sion will lift off from the small-satel­lite launch com­pa­ny's New Zealand launch site some­time next month, if all goes accord­ing to plan. The cus­tomer and tar­get­ed launch date for the upcom­ing mis­sion will be revealed soon, Rocket Lab rep­re­sen­ta­tives said.
Rocket Lab's two-stage Electron boost­er car­ried a streak of 11 straight suc­cess­ful mis­sions into the July 4 launch, which was dubbed "Pics Or It Didn't Happen." (Rocket Lab gives all of its mis­sions play­ful names.)
Related: Rocket Lab and its Electron boost­er in photos
That latest liftoff went well until sev­er­al min­utes into the burn of Electron's upper-stage engine. At that point, the engine shut down and the upper stage and seven pay­loads came crash­ing back to Earth.
After review­ing reams of data from the flight and per­form­ing a vari­ety of tests, Rocket Lab traced the anom­aly to a single faulty elec­tri­cal con­nec­tion in the upper stage.
"This con­nec­tion was inter­mit­tent­ly secure through flight, cre­at­ing increas­ing resis­tance that caused heat­ing and ther­mal expan­sion in the elec­tri­cal com­po­nent," com­pa­ny rep­re­sen­ta­tives explained in a state­ment today.
"This caused the sur­round­ing pot­ting com­pounds to liq­ue­fy, lead­ing to the dis­con­nec­tion of the elec­tri­cal system and sub­se­quent engine shut­down," they added. (Potting com­pounds sur­round and pro­tect often-sen­si­tive elec­tri­cal equip­ment.) "The issue evaded pre­flight detec­tion, as the elec­tri­cal con­nec­tion remained secure during stan­dard envi­ron­men­tal accep­tance test­ing includ­ing vibra­tion, ther­mal vacuum and ther­mal cycle tests."
Rocket Lab founder and CEO Peter Beck described the prob­lem as "very, very sneaky and tricky" but said the com­pa­ny has a good handle on it now.
"We can actu­al­ly mit­i­gate it very easily through a slight change in pro­duc­tion process­es," Beck told reporters during a tele­con­fer­ence today. "But, more impor­tant­ly, we can screen for it in cur­rent vehi­cles in stock through more in-depth test­ing pro­ce­dures."
Each Electron upper stage has about six of these par­tic­u­lar elec­tri­cal com­po­nents, Beck said during the tele­con­fer­ence. Rocket Lab has built 728 of the com­po­nents to date, and none have expe­ri­enced any prob­lems except the one that failed on July 4.
Rocket Lab aims to great­ly increase access to space using the 57-foot-tall (17 meters) Electron, which can loft about 500 lbs. (227 kilo­grams) to orbit on each mis­sion. The com­pa­ny even­tu­al­ly wants to launch Electron weekly, or even more fre­quent­ly than that, allow­ing large num­bers of small satel­lites to get up and run­ning effi­cient­ly and rel­a­tive­ly cheap­ly.
This vision includes the oper­a­tion of a second launch site, at the Mid-Atlantic Regional Spaceport in Virginia, from which Rocket Lab plans to lift off for the first time later this year. The com­pa­ny also wants to start reusing the first stages of Electron, which at the moment is an expend­able rocket.
Rocket Lab aims to recov­er used Electron boost­ers using heli­copters, which will snag the falling boost­ers as they fall after suc­cess­ful launch­es. We should see this bold plan put into action soon, Beck said.
"Flight 17 is sched­uled for a full recov­ery flight, so keep an eye out for that one," he said during today's tele­con­fer­ence. The upcom­ing return-to-flight mis­sion will be Electron's 14th liftoff.
Mike Wall is the author of "Out There" (Grand Central Publishing, 2018; illus­trat­ed by Karl Tate), a book about the search for alien life. Follow him on Twitter @michaeldwall. Follow us on Twitter @Spacedotcom or Facebook.