Report Warns of Tech Threats From 'Other' Chinese Companies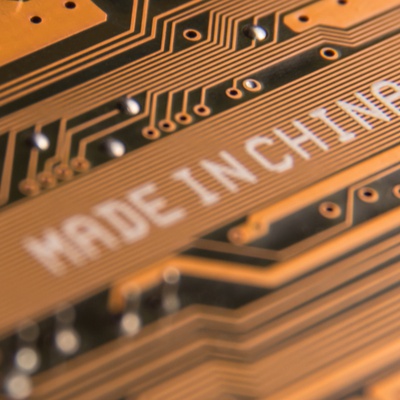 While the fed­er­al gov­ern­ment has cracked down on the use of Chinese-owned com­pa­nies at the fed­er­al level in recent years over espi­onage and data safety con­cerns, at least 43 states hold impor­tant IT con­tracts with other Chinese-owned com­pa­nies and could be at risk, accord­ing to a report released Monday.
The report, pub­lished by ChinaTechThreat.com, focus­es pre­dom­i­nant­ly on more than three dozen large tech con­tracts and pur­chase agree­ments with states held by Chinese-owned com­pa­nies Lexmark and Lenovo, whose prod­ucts are listed in the National Vulnerability Database. While prod­ucts from those com­pa­nies aren't used by U.S. mil­i­tary, intel­li­gence or fed­er­al agen­cies, the report sug­gests they're being used by states, which could open their IT sys­tems to attacks, data theft and other vul­ner­a­bil­i­ties.
"Once the prod­ucts from these ven­dors are installed, they can access sen­si­tive per­son­al and finan­cial infor­ma­tion held by courts, police depart­ments, elec­tions depart­ments, edu­ca­tion depart­ments, chil­dren and family ser­vices, and other social ser­vice providers and agen­cies," the report states. "A sample of pub­licly-avail­able con­tracts nego­ti­at­ed between state gov­ern­ments and Chinese tech­nol­o­gy ven­dors shows that infor­ma­tion trans­mit­ted on the ven­dors' equip­ment is now sub­ject to col­lec­tion, trans­fer, pro­cess­ing and inspec­tion by the vendor, and could be trans­ferred to any coun­try where the vendor does busi­ness and to any entity with whom it works."
The report's author, Dr. Rosslyn Layton, who co-found­ed China Tech Threat, held a joint press call with Florida Sen. Marco Rubio in con­junc­tion with the report's release. Rubio sits on the Senate Foreign Relations and Intelligence com­mit­tees, and has pro­mot­ed the fed­er­al government's ban on using Chinese telecom­mu­ni­ca­tions equip­ment.
"The one area that China has been keen to exploit is at the state level because state gov­ern­ments large­ly are not aware of the threat it poses to them — to have within the back­bone of their gov­ern­ment system tech­nol­o­gy that has secu­ri­ty vul­ner­a­bil­i­ties that are delib­er­ate and can be exploit­ed," Rubio told reporters. "We have never faced that sort of vul­ner­a­bil­i­ty before in the back­bone of our coun­try. It is some­thing that we need to create more aware­ness about and that's why reports like these are so valu­able."
Layton said states could be at risk because these con­tracts could allow the Chinese gov­ern­ment to access sen­si­tive infor­ma­tion col­lect­ed by equip­ment pro­vid­ed by Chinese-owned com­pa­nies under China's National Intelligence Law. Such sen­si­tive infor­ma­tion could include edu­ca­tion, social ser­vices, police, courts and elec­tions, she said, and could also include access to crit­i­cal sys­tems, such as mass tran­sit or finan­cial insti­tu­tions.
The report rec­om­mends states should review their IT con­tracts for secu­ri­ty vul­ner­a­bil­i­ties. In addi­tion, it also sug­gests the National Association of State Procurement Officials, which helps broker some large IT con­tracts, "should con­sid­er incor­po­rat­ing cyber­se­cu­ri­ty eval­u­a­tions" as part of its offer­ings.
"If you are a state chief infor­ma­tion offi­cer, there is no place to go in the fed­er­al gov­ern­ment to really under­stand the threats you face and what you should do to ensure secu­ri­ty. At the fed­er­al level we could def­i­nite­ly do more to help empow­er the many state actors," Layton said.
Lexmark said it was "trou­bled by the many inac­cu­ra­cies and mis­char­ac­ter­i­za­tions" in the report.
"Our cus­tomers can rest assured that our prod­ucts are secure," Lexmark told Nextgov in a state­ment. "Lexmark is a vendor in good stand­ing with the U.S. gov­ern­ment, as we have been for more than 25 years. Lexmark is audit­ed each year by a major, inde­pen­dent con­sult­ing firm approved by the U.S. gov­ern­ment, and each year, the audi­tor has found Lexmark to be in com­pli­ance with their require­ments."
Lenovo did not respond for com­ment by press time.
Source: NextGov