Reaktsiya 3.0: Kyrgyz Protest Internet Censorship Bill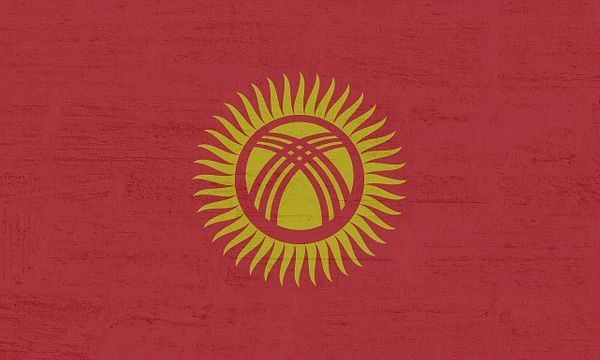 A bill that would give Kyrgyzstan's author­i­ties broad power to censor dig­i­tal com­mu­ni­ca­tion passed quick­ly through its third read­ing in par­lia­ment. Now the power to veto the bill or sign it into law rests with President Sooronbay Jeenbekov.
The bill, offi­cial­ly titled "About the Manipulation of Information," is less about reg­u­lat­ing mis­in­for­ma­tion than it is about giving the gov­ern­ment the author­i­ty and tools to crack down on dig­i­tal dis­sent. Although mis­in­for­ma­tion – inten­tion­al or oth­er­wise – presents a real prob­lem around the world, the MPs who ini­ti­at­ed the bill framed their moti­va­tion in terms of stop­ping "fakes" and "troll fac­to­ries" from writ­ing mean com­ments on politi­cians' social media pages.
Bishkek-based legal clinic Adilet ana­lyzed the bill's var­i­ous com­po­nents, with their crit­i­cisms falling into three broad cat­e­gories. First, Adilet point­ed out that the bill's objec­tive (stamp­ing out the spread of mis­in­for­ma­tion through dig­i­tal chan­nels) is not fea­si­ble. It will be expen­sive to create new agen­cies, hire and train a team of bureau­crats, and pay for sus­tained mon­i­tor­ing and enforce­ment.
Second, Adilet crit­i­cized the bill for only vague­ly defin­ing the prob­lem and pro­posed policy solu­tion. The bill does not out­line what's meant by "mis­in­for­ma­tion" and side­steps the ques­tion of cul­pa­bil­i­ty. Is a social media user the "page owner" respon­si­ble for avoid­ing mis­in­for­ma­tion, or is the plat­form respon­si­ble? This fur­ther com­pli­cates the ques­tion of enforce­ment.
However, it's likely that the vague def­i­n­i­tions are the point of the pro­posed law. Indeed, the issue is not whether Kyrgyzstan's gov­ern­ment could actu­al­ly mon­i­tor and enforce the law in a com­pre­hen­sive manner, but rather that a flimsy reg­u­la­to­ry frame­work is an effec­tive tool for tar­get­ing dis­sent­ing voices, such as inves­tiga­tive jour­nal­ists who shed light on mas­sive cor­rup­tion schemes or social activists who artic­u­late demands for reform. Herein lies Adilet's third crit­i­cism of the bill: leg­is­la­tion that so bla­tant­ly func­tions to censor dis­sent and restrict free­dom of speech does not belong in Kyrgyzstan's legal code.
The bill's threat to free speech drove cit­i­zens to the street in Bishkek on June 29, four days after it was rushed through its second and third read­ings in par­lia­ment. About a thou­sand people gath­ered in cen­tral Bishkek for "Reaktsiya 3.0," the third iter­a­tion of demon­stra­tions that took place last winter in the wake of a bomb­shell inves­tiga­tive report that exposed the scale of cor­rup­tion in Kyrgyzstan's cus­toms ser­vice and author­i­ties' sub­se­quent attempt to silence the jour­nal­ists who pub­lished the report.
Protesters taped a red X to their face masks and car­ried plac­ards with a range of witty slo­gans: swear words obscured in Latin let­ters, demands that Jeenbekov veto the bill, dry jokes about need­ing to protest during a pan­dem­ic. The group marched to the White House from Erkindik Boulevard, real­iz­ing the street's name through their chants ("erkindik" is the Kyrgyz word for free­dom).
"A bunch of fake deputies can't make us shut our mouths," Urmat Djanybaev, one of the protest's mod­er­a­tors, yelled out to the crowd. "Because of our pas­siv­i­ty, we got a washed-up par­lia­ment." Criticisms of the public's pas­siv­i­ty aside, the over­all tone of the third Reaktsiya protest was opti­mistic. Speeches reflect­ed a gen­uine belief in people power and its poten­tial to push Jeenbekov to veto the bill.
It remains to be seen whether the demon­stra­tion drummed up enough pres­sure on the regime, how­ev­er. In an inter­view with Vesti, former MP and leader of the civic move­ment Umut 2020 Shirin Aitmatova observed that there were fewer "ordi­nary people" at this rally com­pared to pre­vi­ous Reaktsiya protests. As with cri­tiques of pre­vi­ous Reaktsiya protests, the con­cern is that dis­sat­is­fac­tion expressed in demon­stra­tions in the cap­i­tal and viral hash­tags on social media do not reflect the views of the broad­er public.
Even if local media could demon­strate wide­spread dis­ap­proval of the bill, it seems doubt­ful that it would be enough to stop the assault on free speech. The bill passed through par­lia­ment with almost no oppo­si­tion (which some claim is the result of bypass­ing quorum rules), and from an admit­ted­ly cyn­i­cal strate­gic per­spec­tive, Jeenbekov does not have a mean­ing­ful polit­i­cal incen­tive to block it from becom­ing law.