Queensland Uni Professor Raises Expensive Space Junk Concerns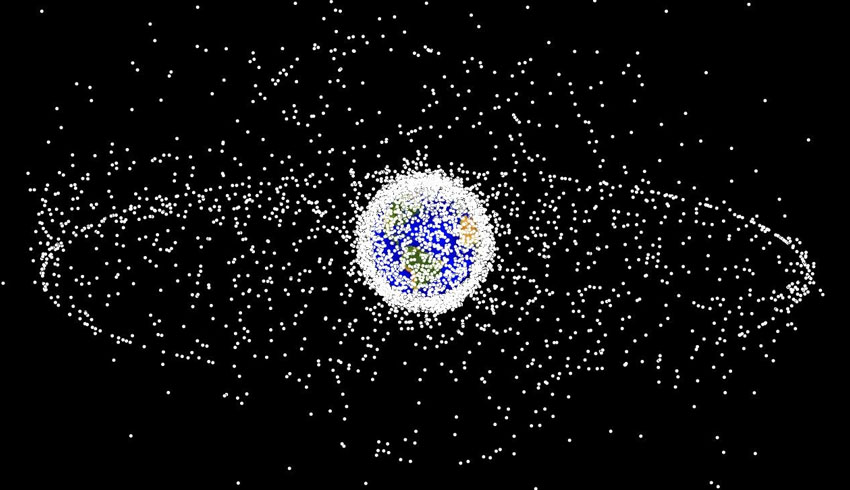 From flecks of paint to aban­doned satel­lites, this man-made debris num­bers in the mil­lions and trav­els around 28,000km/h, endan­ger­ing work­ing space­craft. Even the small­est piece could cause cat­a­stroph­ic damage.
Associate pro­fes­sor (finance and bank­ing) Peter Phillips said it was a com­plex issue, com­pound­ed by the dif­fer­ent needs of every­one involved.
"The use and explo­ration of outer space is, accord­ing to the Outer Space Treaty, is to be car­ried out for the ben­e­fit and inter­est of all par­ties. But when it comes to solv­ing a mas­sive prob­lem such as space junk, not every­one is on the same page," Phillips explained.
He recent­ly pub­lished an arti­cle in the jour­nal for Defence and Peace Economics titled 'Space Junk: Behavioural Economics and the Prioritisation of Solutions', where he dis­cussed the eco­nom­ic and nation­al secu­ri­ty impact of space debris.
"Classical eco­nom­ics assumes that people make ratio­nal eco­nom­i­cal deci­sions, yet behav­iour­al eco­nom­ics takes into account the psy­chol­o­gy of deci­sion making," he said.
Phillips said although the extent of the cur­rent prob­lem was alarm­ing, all involved could better under­stand the com­plex­i­ties con­fronting gov­ern­ments and pri­vate com­pa­nies.
"For exam­ple, it is pos­si­ble there are gov­ern­ments and cor­po­ra­tions who feel them­selves to be in the "domain of losses", lag­ging far behind those ear­li­er space-faring nations. They may feel com­pelled to take risks in order to 'catch up' and poten­tial­ly be less will­ing to make con­ces­sions when nego­ti­at­ing a solu­tion," Phillips explained.
"We can use what we now know about human deci­sion making to more effec­tive­ly nego­ti­ate and devel­op a better treaty, one that is flex­i­ble and works for all involved."
Receive the latest devel­op­ments and updates on Australia's space indus­try direct to your inbox. Subscribe today to Space Connect here.
Source: Space Connect