'Public Charge' Rule Targeting Immigrants Takes Effect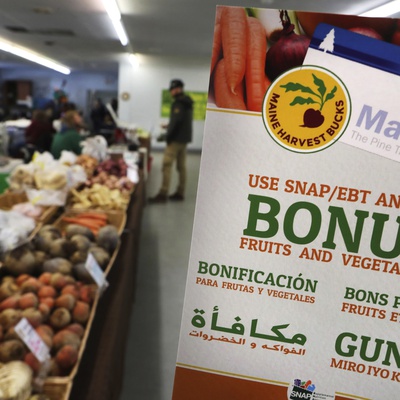 A rule that allows U.S. immi­gra­tion offi­cials to more strict­ly scru­ti­nize prospec­tive immi­grants' wealth and reliance on public ben­e­fits took effect Monday after a round of legal bat­tles that reached the U.S. Supreme Court.
The Trump administration's "public charge" rule expands the type of public ben­e­fits that could be count­ed against an immi­grant seek­ing a green card or visa and estab­lish­es new income thresh­olds used to eval­u­ate appli­cants. An income of less than 125% of the fed­er­al pover­ty level, or $31,375 for a family of four, would be count­ed neg­a­tive­ly against an appli­cant.
"This rule enforces long­stand­ing law requir­ing aliens to be self-suf­fi­cient, reaf­firm­ing the American ideals of hard work, per­se­ver­ance and deter­mi­na­tion," said Ken Cuccinelli, the acting deputy sec­re­tary of the Department of Homeland Security. "It also offers clar­i­ty and expec­ta­tions to aliens con­sid­er­ing a life in the United States and will help pro­tect our public ben­e­fit pro­grams."
Under the rule, immi­gra­tion offi­cials will con­sid­er an immigrant's use or poten­tial use of ben­e­fits pro­grams — includ­ing Medicaid, hous­ing assis­tance or food stamps — when decid­ing whether or not to issue a green card. A "public charge" is defined as any nonci­t­i­zen who receives one or more public ben­e­fits for more than 12 months within a three-year period. Officials will weigh these fac­tors along with other con­sid­er­a­tions like a person's age, health, finan­cial assets, English pro­fi­cien­cy, and edu­ca­tion.
Critics of the new rule say it is a wealth test that could dissuade family mem­bers of non-cit­i­zens from apply­ing for public ben­e­fits to which they are enti­tled. The Urban Institute esti­mates that one in seven adults in immi­grant fam­i­lies report­ed not par­tic­i­pat­ing in a non-cash gov­ern­ment ben­e­fit pro­gram in 2018 for fear of risk­ing future green card status.
The Community Health Care Association of New York State esti­mates as many as 95,000 Medicaid enrollees could drop their cov­er­age and become unin­sured as res­i­dents in fam­i­lies with at least one nonci­t­i­zen may be more likely to dis­en­roll from the fed­er­al pro­gram.
In California, researchers esti­mate that the chilling effect on American cit­i­zens who live in immi­grant fam­i­lies could lead to up to 2.2 mil­lion res­i­dents to drop Medicaid cov­er­age or stop par­tic­i­pa­tion in the food stamp pro­gram.
The U.S. Supreme Court in January overturned a nation­wide stay that pre­vent­ed the Trump admin­is­tra­tion from enforc­ing the rule. A sep­a­rate injunc­tion had pre­vent­ed enforce­ment of the rule specif­i­cal­ly in Illinois, but the high court voted 5 – 4 in favor of the admin­is­tra­tion on Friday.
Authoring a dis­sent in the Illinois case, Justice Sonia Sotomayor crit­i­cized the Trump administration's increas­ing­ly seek­ing emer­gency stays from the Supreme Court while cases are still work­ing their way through the lower courts.
"Claiming one emer­gency after anoth­er, the Government has recent­ly sought stays in an unprece­dent­ed number of cases, demand­ing imme­di­ate atten­tion and con­sum­ing lim­it­ed Court resources in each," Sotomayor wrote. "And with each suc­ces­sive appli­ca­tion, of course, its cries of urgency ring increas­ing­ly hollow."
Source: Route Fifty