Presidential Advisers Set Timeline for Report on Options to Secure 5G Networks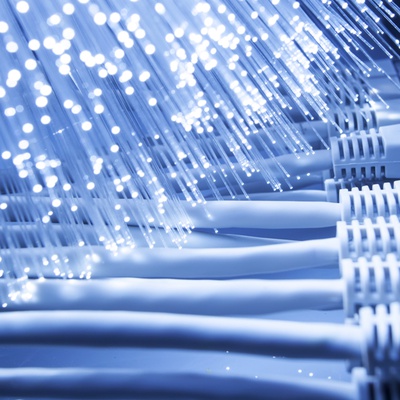 The President's National Security Telecommunications Advisory Committee will vote Aug. 12 on whether to approve a report the group is prepar­ing on the cyber­se­cu­ri­ty impli­ca­tions of using soft­ware-defined net­work­ing to secure 5G net­works.
The NSTAC is made up of senior exec­u­tives from across the infor­ma­tion and com­mu­ni­ca­tions tech­nol­o­gy indus­try.
A first draft of the report will be avail­able for ini­tial feed­back from the full com­mit­tee in April, said Ray Dolan, co-chair of the sub­com­mit­tee on SDN, during a tele­con­fer­ence the group held today.
Top indus­try and admin­is­tra­tion offi­cials have been pro­mot­ing the prac­tice of build­ing net­works by sep­a­rat­ing out the soft­ware from com­po­nents and making them inter­op­er­a­ble across mul­ti­ple ven­dors as a way to reduce reliance on a single vendor, namely Chinese telecom­mu­ni­ca­tions giant Huawei.
Attorney General William Barr recent­ly caused a stir in dis­miss­ing the idea as "pie in the sky" and call­ing for more imme­di­ate action.
But during the call, admin­is­tra­tion offi­cials includ­ing Josh Steinman, deputy assis­tant to the pres­i­dent for cyber­se­cu­ri­ty, and Bradford Willke, acting direc­tor of stake­hold­er engage­ment and cyber infra­struc­ture resilience at the Cybersecurity and Infrastructure Security Agency again pushed the tech­nol­o­gy as the pri­ma­ry solu­tion for secur­ing fifth-gen­er­a­tion net­works.
"Obviously 5G is at the top of our list right now," Steinman told the com­mit­tee, noting work the White House is doing with major U.S. com­pa­nies to create common engi­neer­ing stan­dards and open, vir­tu­al­ized net­works.
Steinman also high­light­ed U.S. par­tic­i­pa­tion in inter­na­tion­al stan­dards bodies, the secu­ri­ty of posi­tion, nav­i­ga­tion and timing sys­tems, the cyber work­force, attri­bu­tion for mali­cious attacks, elec­tion secu­ri­ty and vul­ner­a­bil­i­ty dis­clo­sure, as pri­or­i­ties for the pres­i­dent.
Willke seized on the men­tion of vul­ner­a­bil­i­ty dis­clo­sure to pro­mote CISA's efforts to secure leg­is­la­tion that would allow the agency to sub­poe­na inter­net ser­vice providers for the con­tact infor­ma­tion of pri­vate-sector crit­i­cal infra­struc­ture owners found to have vul­ner­a­bil­i­ties in their sys­tems. He gave fur­ther insight into how CISA intends to use the power, if grant­ed.
He said it would allow CISA "to stitch togeth­er exact­ly whose atten­tion to go get to put some energy and pres­sure on to remov­ing those vul­ner­a­bil­i­ties from the ecosys­tem."
It would be "an impor­tant tool in our arse­nal," he said.
Source: NextGov