Philippines Tightens Lockdown Measures as COVID-19 Cases Rise and Economy Plunges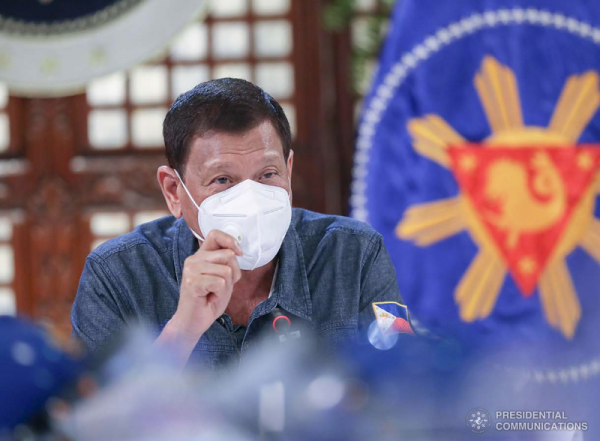 The Philippines has placed more than 27 mil­lion people in and around its cap­i­tal city back into lock­down until at least August 15 in an attempt to stop a record surge of COVID-19 infec­tions after health work­ers plead­ed for stricter mea­sures to soften the burden on the country's crowd­ed hos­pi­tals.
The country's total coro­n­avirus cases hit 119,460 on Thursday after report­ing 3,561 new cases, over­tak­ing Indonesia as the Southeast Asian coun­try with the high­est number of infec­tions.
Lockdown restric­tions had been grad­u­al­ly eased in Metro Manila after a strict quar­an­tine that eclipsed the length of the lock­down in Wuhan.
But record jumps in coro­n­avirus cases led President Rodrigo Duterte, who has faced grow­ing crit­i­cism for his response to the pan­dem­ic, to heed the calls of health work­ers and tight­en lock­down mea­sures in the nation's cap­i­tal.
The Philippines had attempt­ed to reopen its strug­gling econ­o­my, which plunged into recession after shrink­ing by 16.5 per­cent during the second quar­ter com­pared to 2019, the Philippine Statistics Authority said Thursday.
Benjamin Diokno, head of the country's cen­tral bank, expressed opti­mism that a new stim­u­lus bill would lead to a recov­ery in 2021, saying that "the worst is behind us." But other ana­lysts have warned that unem­ploy­ment and con­tin­ued rises in COVID-19 cases could lead to a slower than expect­ed recov­ery.
Prior to Thursday's release of offi­cial eco­nom­ic data, pres­i­den­tial spokesper­son Harry Roque had warned the econ­o­my "can no longer handle an even longer lock­down."
Filipino health work­ers had plead­ed for a lock­down of Manila last week in a joint state­ment by doc­tors' groups con­cerned after sev­er­al record high daily rises in new cases left the country's over­bur­dened health system in need of a "time out."
Many hos­pi­tals in Manila have closed their doors to new COVID-19 patients due to oper­at­ing at full capac­i­ty, while two major hos­pi­tals tem­porar­i­ly closed last week after health work­ers became infect­ed with the coro­n­avirus.
The joint state­ment had asked Duterte to lock down Manila and nearby provinces for at least two weeks and to "recal­i­brate strate­gies against COVID-19" during the quar­an­tine period.
Duterte respond­ed by lashing out at health work­ers during a tele­vised speech aired on Sunday, lam­bast­ing the doc­tors' groups for author­ing the letter.
"There is no need for you and for the guys, 1,000 of you, telling us what to do pub­licly. You could have just writ­ten us a letter," he said, insist­ing that the gov­ern­ment "will not aban­don its work­ers."
The pres­i­dent later adopt­ed a harsh­er tone, appar­ent­ly per­ceiv­ing the letter as a crit­i­cism of his government's coro­n­avirus response.
"I don't give a fuck if you gather one thou­sand, two thou­sand, but bear in mind… We are not incom­pe­tents here because we are not doc­tors," he said. "You do noth­ing but com­plain… What can I do? I have always been pray­ing to God for a vac­cine."
Duterte has stood by Francisco Duque III, the country's embat­tled health sec­re­tary, despite grow­ing calls among health work­ers and leg­is­la­tors for his res­ig­na­tion.
Duque faced pres­sure in April after a major­i­ty of Philippines sen­a­tors passed a res­o­lu­tion call­ing for his res­ig­na­tion. But he has retained the sup­port of Duterte despite grow­ing public dis­trust of his agency's coro­n­avirus response, along with alle­ga­tions of cor­rup­tion.
The recent surge in cases com­pelled law­mak­ers on Thursday to urge that the start of class­es in public schools be delayed from their planned start date of August 24. Many stu­dents in the Philippines do not have con­sis­tent inter­net access and law­mak­ers also raised con­cerns about inad­e­quate fund­ing for schools as they pre­pare to hold class­es.
The Manila lock­down has also lim­it­ed avail­able public trans­porta­tion for those with passes to move around the city.
On Thursday, a group of health pro­fes­sion­als called for the gov­ern­ment to allow the country's jeep­neys to oper­ate. The tra­di­tion­al vehi­cles, which many Filipinos rely on for low-cost com­mutes, have been banned from oper­a­tion by the government's COVID-19 task force despite health pro­fes­sion­als insist­ing their open-air design makes them safer than other forms of public trans­porta­tion.