Pentagon's Secret, Defunct UFO-Hunting Program May Still Exist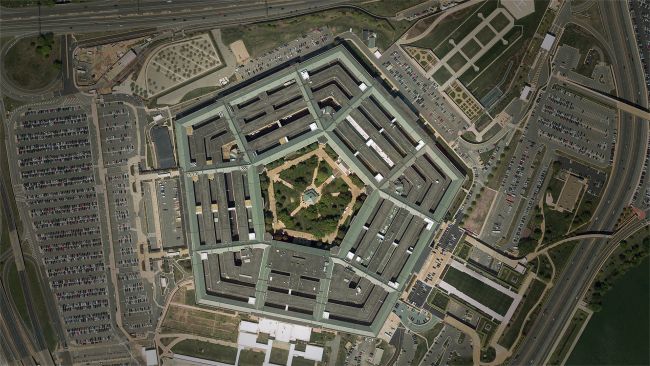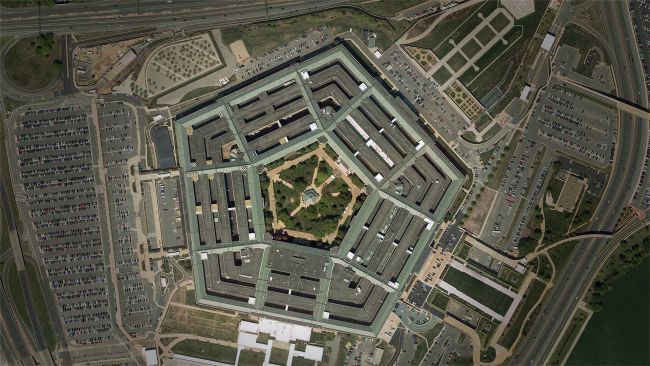 The U.S. gov­ern­men­t's search for unidentified flying objects (UFOs) is ongo­ing, and is part of a pro­gram called the Unidentified Aerial Phenomenon Task Force (UAPTF) that oper­ates under the U.S. Office of Naval Intelligence, accord­ing to recent Senate com­mit­tee reports.
This agency appears to have assumed the respon­si­bil­i­ties of anoth­er UFO-hunt­ing Pentagon group that was pur­port­ed­ly dis­band­ed in 2012; UAPTF's find­ings could be made public within the next six months, The New York Times reported on July 23.
While the results of UAPTF's inves­ti­ga­tions are clas­si­fied (for now, at least), a brief­ing deliv­ered to Defense Department rep­re­sen­ta­tives in March by a former con­sul­tant for the UFO pro­gram men­tioned retrievals from "off-world vehi­cles not made on this earth," the Times report­ed. Despite this claim, any evi­dence of alleged extrater­res­tri­al tech­nol­o­gy has yet to be pro­duced, accord­ing to the Times.
Related: Flying saucers to mind control: 22 declassified military & CIA secrets
UFOs, also some­times called uniden­ti­fied aerial phe­nom­e­na (UAP), are objects that can't be easily explained. The pri­ma­ry goal of mil­i­tary agen­cies inves­ti­gat­ing UFOs is not to find intel­li­gent aliens, but to deter­mine whether or not these mys­te­ri­ous objects pose a threat to nation­al secu­ri­ty.
Pioneering pro­grams such as the Air Force's Project Blue Book and the National Investigations Committee on Aerial Phenomena (NICAP) have focused on UFO appear­ances in the U.S. from the 1950s into the 1980s, while the Pentagon's Advanced Aerospace Threat Identification Program (AATIP) formed in 2007 and alleged­ly ceased oper­a­tions in 2012 when its budget was with­drawn, Live Science previously reported.
But the Pentagon's search for UFOs didn't end in 2012, after all. Representatives with the Department of Defense recent­ly con­firmed that UFO-hunt­ing was still active in 2017 and con­tin­ues to this day under UAPTF, accord­ing to the Times.
The U.S. Senate intel­li­gence com­mit­tee addressed the activ­i­ties of UAPTF in June, in their Intelligence Authorization Act for Fiscal Year 2021; this brought the shad­owy UFO-inves­ti­gat­ing agency into public view, the Times says. The com­mit­tee's bill seeks to reg­u­late the track­ing, orga­ni­za­tion and acces­si­bil­i­ty of UFO-relat­ed infor­ma­tion gath­ered by the task force. This would include the release of a public report "sub­mit­ted in unclas­si­fied form" within 180 days of the bill's enact­ment, Live Science reported.
"The com­mit­tee under­stands that the rel­e­vant intel­li­gence may be sen­si­tive; nev­er­the­less, the com­mit­tee finds that the infor­ma­tion shar­ing and coor­di­na­tion across the intel­li­gence com­mu­ni­ty has been incon­sis­tent," com­mit­tee mem­bers wrote in the bill.
Originally pub­lished on Live Science.