Pakistan's Hinduphobia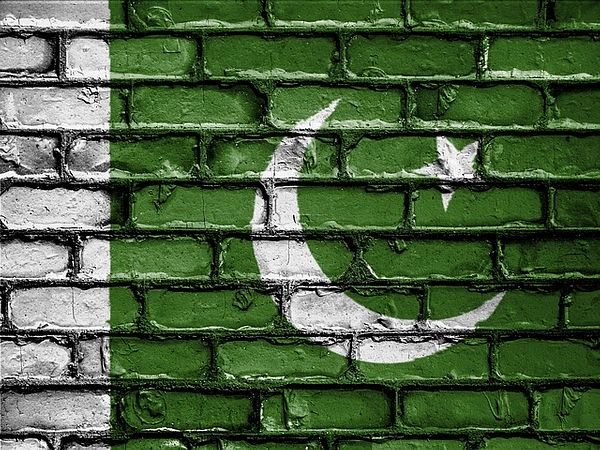 Following uproar from Islamist groups, and his own polit­i­cal allies, over the deci­sion to con­struct Pakistan's Shri Krishna temple in Islamabad, Prime Minister Imran Khan has approached the Council of Islamic Ideology (CII) for review.
The CII, a con­sti­tu­tion­al body orig­i­nal­ly man­dat­ed to review leg­is­la­tion "in light of Quran and Sunnah," is now tasked with ver­dicts every time the exec­u­tive chick­ens out on a pro­gres­sive step. This means that the CII can be seen review­ing every­thing from accountability laws to Lollywood flicks.
The Council of Islamic Ideology's own posi­tions can be gauged by its endorse­ments for child marriage, domestic abuse, marital rape, and incite­ment of genocide against the "wrong kind of Muslims."
And now Imran Khan, after dub­bing Osama bin Laden a "martyr" of Islam, has tasked the CII to once again define the vision of his much touted "Medina state" for him.
There indeed is cause for pes­simism that the gov­ern­ment is likely to take an Islamist volte-face on the Shri Krishna temple – the first in the coun­try since Partition. After all, we've seen the admin­is­tra­tion back down many times before, on the appoint­ment of an Ahmadi economic adviser, the sack­ing of an anti-Hindu minister, the release of an award-win­ning progressive film, and the con­sti­tu­tion of the national minority commission.
Should the cyn­i­cism be vin­di­cat­ed, it would be the latest nail in the coffin of a tol­er­ant Pakistan. The June 23 ceremony for the Hindu temple was a ground­break­ing as much for the con­struc­tion of the country's first Hindu temple as it was for a plu­ral­is­tic future of Pakistan – one that dis­tances itself from its big­ot­ed past.
Over 8 million Hindus live in the coun­try, accord­ing to the Pakistan Hindu Council. To put things into per­spec­tive, Pakistan's Hindu pop­u­la­tion is larger than the entire pop­u­la­tions of half of the countries of the world – despite thou­sands of Hindus leaving the country, or being forcibly converted to Islam, annu­al­ly. And yet, a demo­graph­ic the size of Switzerland has failed to con­struct a place of wor­ship for itself in 73 years.
The cause for this bla­tant mar­gin­al­iza­tion has been Hinduphobia, in the guise of the "Two Nation Theory" that formed the basis of the Indo-Pak Partition in 1947. The prin­ci­pal pro­po­nent of the "Two Nation Theory," Muhammad Ali Jinnah, won his case for Pakistan based on repeat­ed­ly rehash­ing Muslims and Hindus as "radically antagonistic… different beings." Jinnah's Pakistan, just like Khan's Pakistan, was sold as a "new Medina."
And yet such has been the mar­gin­al­iza­tion of the non-Muslims over the past seven decades that the leader of Pakistan's Islamist sep­a­ratist move­ment has pro­vid­ed some of the only straws for religious minorities to clutch at.
Jinnah's much echoed August 11, 1947 speech to the Constituent Assembly of Pakistan, where he para­dox­i­cal­ly sug­gest­ed a sec­u­lar vision of the coun­try, where Hindus were to be "free to go to temples," has been cited yet again amid the Shri Krishna mandir con­tro­ver­sy.
Imran Khan too has deliv­ered speeches under­lin­ing the equal­i­ty of non-Muslims in his envi­sioned Pakistan. However, nei­ther Jinnah nor Khan could muster the integri­ty to spot the glar­ing­ly hollow con­tra­dic­tion in simul­ta­ne­ous­ly spear­head­ing bla­tant­ly Islamist projects.
The throw­back to the 1940s separatist movement isn't to sug­gest that it was inevitable, or oblig­a­tory, for Pakistan to trans­form into an Islamist bas­tion. On the con­trary, what­ev­er vision was espoused at the time, for better or worse, is largely irrelevant, having been super­seded by 73 years of empir­i­cal evi­dence under­lin­ing the need for Pakistan to shun its Islamist nar­ra­tive. However, any intent to pursue the latter is only pos­si­ble after acknowl­edg­ing the ide­o­log­i­cal flaws rooted in the cre­ation and sustenance of Pakistan.
The founders of Pakistan repeat­ed­ly highlighted how "Hindus wor­ship cows" while "Muslims eat them"; the refusal to chal­lenge this divi­sive nar­ra­tive results in a min­is­ter deem­ing it appro­pri­ate to use "cow" in his anti-Hindu tirade – or anoth­er ruling party leader trans­form­ing this big­ot­ed dif­fer­en­ti­a­tion into calls for violence against the entire Hindu com­mu­ni­ty.
When the country's foundational speech reit­er­at­ed that a "Muslim hero" is a "foe" for Hindus, it trans­lates into decades of glorifying temple vandalizers echoed by, among others, the cur­rent prime minister of Pakistan. The demolition of 95 percent of pre-Partition non-Muslim wor­ship places hasn't taken place in a vacuum.
Pakistan's Hinduphobia is per­pet­u­at­ed by decades of school curricula teaching impres­sion­able minds that "Hindus have tried all their means to harm Muslims… The foun­da­tion of [the] Hindu set up was based on injus­tice and cru­el­ty… Hindus… used all means to weaken and harm Pakistan…"
This anti-Hindu nar­ra­tive rehash­es the Islamist lit­er­a­ture pro­pound­ed by the Muslim League in the 1940s. The trans­for­ma­tion of Islamist ral­ly­ing cries into jihadism as a mil­i­tary ide­ol­o­gy, fol­low­ing the cre­ation of Pakistan, was designed to serve the state's strategic ambitions. Muslim invaders and temple van­dal­iz­ers like Mohammed bin Qasim, and Mahmud Ghaznavi are main­tained as role models to churn out rad­i­cal Islamists to serve domes­tic, and region­al, strategic interests.
Now, Pakistan has a new temple van­dal­iz­er to eulo­gize after a young man demolished the foundation of Shri Krishna mandir on Saturday. Another proud father has uploaded a video of his tod­dler son threat­en­ing to "kill every single Hindu" if a temple is built in Islamabad.
Those out­raged by the very idea of an Islamic coun­try con­struct­ing a Hindu temple include the chief of Khan's allied Pakistan Muslim League-Quaid (PML‑Q) Pervaiz Elahi, the cur­rent speak­er of Punjab Assembly, who cited Prophet Muhammad demol­ish­ing idols at the con­quest of Makkah as evi­dence that such a build­ing in Islamabad would be "blas­phe­my against the Medina state."
Meanwhile, Pakistani social media has been lit­tered with images mocking Hindu idols. This in a coun­try where the gov­ern­ment allows cit­i­zens to damage state property, and instigate violence, for car­i­ca­tures of Prophet Muhammad pub­lished over­seas.
Pakistan's Hinduphobia is rooted in the para­noid Indian Muslim elite appre­hen­sive about losing their polit­i­cal clout in the 1940s. It has been sus­tained by a sim­i­lar­ly paranoid establishment xerox­ing jihadists to create post-1971 strate­gic depth against India. The baton has now been passed on to a paranoid Imran Khan, will­ing to do what­ev­er is nec­es­sary to cling on to power by the skin of his teeth.