Pakistan Navy Commissions Second Damen-Built Corvette
On 12 November, the Pakistan Navy commissioned its new corvette named PNS Tabuk (F-272) at the Port of Constanta, Romania.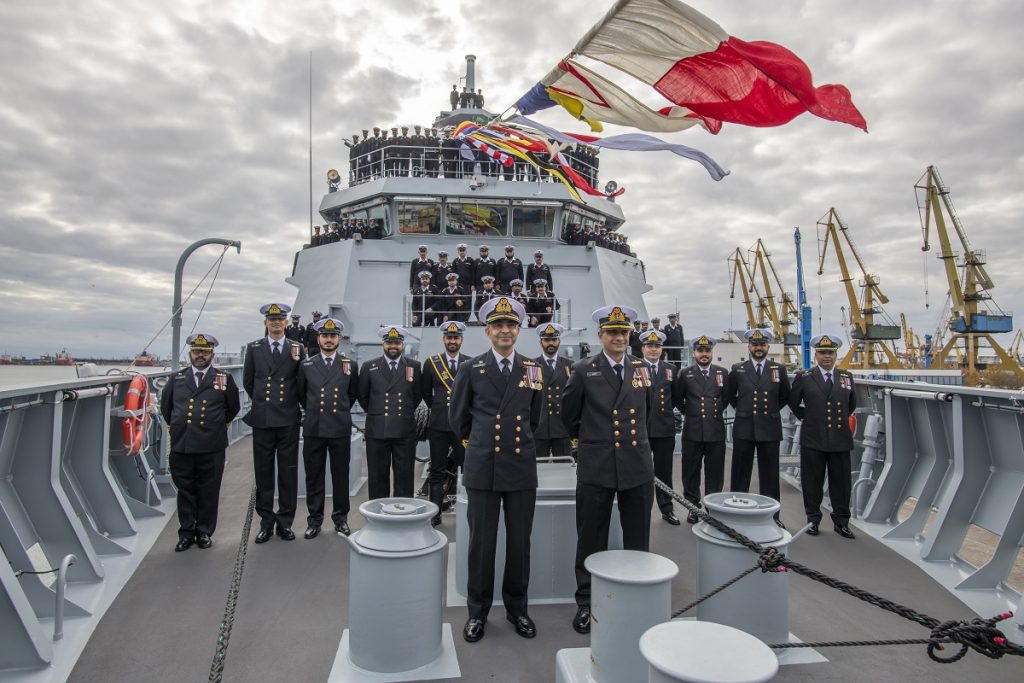 The 2,300-ton ship is part of a two-vessel order with Dutch shipbuilder Damen, signed by the Pakistan Ministry of Defence in 2017. Both ships are built at Damen Shipyards Galati in Romania.
The first unit, PNS Yarmook (F-271), joined the Pakistan Navy's fleet in February this year.
Like its sister vessel, PNS Tabuk is a multipurpose, highly adaptable platform, capable of performing a wide variety of operations in a complex maritime environment. The newbuild is able to launch a helicopter and a UAV, as well as two RHIBs simultaneously.
Back in September 2019, Damen Shipyards Galati launched the offshore patrol vessel (OPV) PNS Tabuk.
The sister vessels measure 90 meters in length and can reach a maximum speed of 23 knots.
Two more Yarmook-class corvettes are planned to be built under the Pakistan Navy's modernization program.