OPM Updates Job Qualifications Following Hiring Executive Order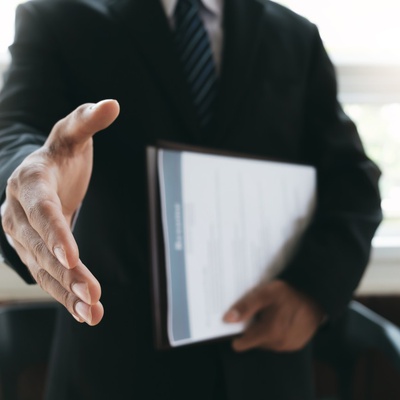 The Office of Personnel Management last week posted a draft list of the edu­ca­tion­al and expe­ri­en­tial qual­i­fi­ca­tions needed for fed­er­al posi­tions, as the agency con­tin­ues its efforts to imple­ment a recent exec­u­tive order aimed at over­haul­ing the hiring process.
In June, President Trump signed an executive order that requires agen­cies to increase the use of skills assess­ments and inter­views with sub­ject matter experts, rather than rely­ing purely on edu­ca­tion­al attain­ment and length of job expe­ri­ence. The order fol­lowed the suc­cess of mul­ti­ple pilot programs exper­i­ment­ing with the sim­pli­fi­ca­tion of the resume sub­mis­sion process in favor of a series of job inter­views and skills assess­ments, spear­head­ed by the U.S. Digital Service.
As part of its roadmap to imple­men­ta­tion pub­lished in July, OPM has posted its draft list of fed­er­al occu­pa­tions that will still require some form of edu­ca­tion­al attain­ment under the new hiring process. Acting OPM Director Michael Rigas reit­er­at­ed that edu­ca­tion and expe­ri­ence still has a role to play in hiring of other jobs, but it will no longer be the biggest factor in deter­min­ing who is qual­i­fied to serve at fed­er­al agen­cies.
"Upon imple­men­ta­tion of [the exec­u­tive order], agen­cies must use assess­ments at the pre-cer­ti­fi­ca­tion stage as a third, and co-equal, mode of estab­lish­ing min­i­mum qual­i­fi­ca­tion (in addi­tion to edu­ca­tion and expe­ri­ence)," Rigas wrote. "Developing com­pe­ten­cy-based assess­ments will ben­e­fit the fed­er­al work­force by gen­er­at­ing larger pools of highly skilled job can­di­dates from which agen­cies may choose their employ­ees, there­by enabling highly skilled work­ers with non-tra­di­tion­al edu­ca­tion paths to serve the American public."
A number of job clas­si­fi­ca­tions will con­tin­ue to require a rel­e­vant degree in order for an appli­cant to be con­sid­ered qual­i­fied for the posi­tion, includ­ing jobs in the gen­er­al med­ical and health care, social work, occu­pa­tion­al ther­a­py, com­put­er sci­ence and public health edu­ca­tion series. But in many other cases, a degree will soon be option­al, pro­vid­ed a can­di­date has an ade­quate "com­bi­na­tion of edu­ca­tion and expe­ri­ence."
Among the posts that allow edu­ca­tion and expe­ri­ence to stand in for a rel­e­vant degree are com­mu­ni­ty plan­ning, geog­ra­phy, his­to­ry, soci­ol­o­gy, archae­ol­o­gy, micro­bi­ol­o­gy and astron­o­my and space sci­ence. And appli­cants could be deemed qual­i­fied for jobs in the engi­neer­ing, physics and archi­tec­tur­al fields if they have a licen­sure, reg­is­tra­tion, or can pass a writ­ten test.
Rigas asked that agen­cies submit com­ments, includ­ing over­all feed­back and com­ments on spe­cif­ic job clas­si­fi­ca­tions from agency sub­ject matter experts on the draft list of job qual­i­fi­ca­tions by Oct. 16.
"Your com­ments will inform the devel­op­ment of policy, tools and guid­ance to assist fed­er­al agen­cies in imple­ment­ing the EO and improv­ing hiring across the fed­er­al gov­ern­ment," he wrote.