North Korea and Equatorial Guinea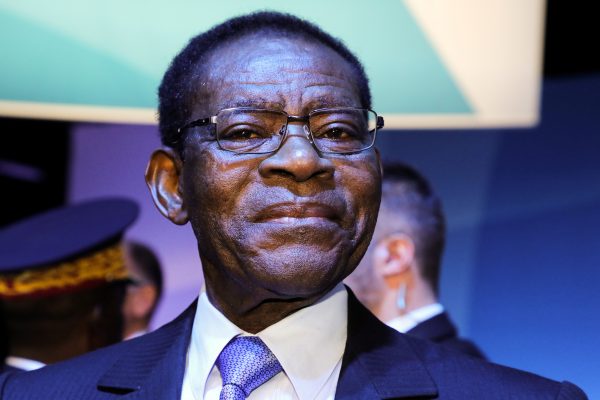 Relations between North Korea and Equatorial Guinea were first estab­lished in 1969, only a year after the Central African coun­try gained its inde­pen­dence from Spain. At the time, Equatorial Guinea was led by Francis Macias Nguema, a former colo­nial offi­cial who sev­ered many of the country's eco­nom­ic and polit­i­cal ties with Spain during its first year of inde­pen­dence. This result­ed in a dras­tic dete­ri­o­ra­tion in rela­tions between Equatorial Guinea and Spain, which reached a tip­ping point with an attempt­ed coup d'état in 1969 that Macias believed was sup­port­ed by Madrid. Following the coup attempt, Macias ruled Equatorial Guinea as a despot, includ­ing public exe­cu­tions of those he per­ceived to be opposed to him. This had a dra­mat­ic impact on Equatorial Guinea's econ­o­my, lead­ing Macias to enter into accords with coun­tries in the east­ern bloc includ­ing Cuba, Vietnam, and North Korea.
Relations between Equatorial Guinea and North Korea con­tin­ued to grow across mul­ti­ple areas of gov­er­nance. One of the fields of coop­er­a­tion was secu­ri­ty. In the years fol­low­ing the attempt­ed coup of 1969, Kim Il Sung pro­vid­ed troops to Macias from the Korean People's Army (KPA), the armed wing of the Korean Workers Party. Some mem­bers of the Equatoguinean mil­i­tary later trav­eled to Pyongyang for train­ing at mil­i­tary acad­e­mies and North Korea is believed to have sup­plied arms to Equatorial Guinea. The rela­tion­ship between Macias and Kim was sym­bol­ic, as was made clear in July of 1971 when Macias was inspired by North Korea to rename his "United National Party" the "United National Workers' Party." This occurred even though Macias was gen­er­al­ly opposed to com­mu­nism and by no means ide­o­log­i­cal­ly aligned with Kim Il-sung. The renam­ing of the party came a year after Macias out­lawed all oppo­si­tion par­ties, cement­ing a one-party polit­i­cal system.
The strength of the rela­tion­ship between Macias and Kim was demon­strat­ed when Macias vis­it­ed sev­er­al east­ern bloc coun­tries in Asia, includ­ing North Korea, in 1977 on the first trip he took out­side of Equatorial Guinea in sev­er­al years.
In 1972, Macias was declared pres­i­dent for life and the polit­i­cal and eco­nom­ic sit­u­a­tion in Equatorial Guinea began to rapid­ly dete­ri­o­rate. In August 1979, Macias was over­thrown in a coup d'état that was spear­head­ed by a member of his own family, Teodoro Obiang Nguema Mbasogo, who sub­se­quent­ly became pres­i­dent (and remains so — Obiang is cur­rent­ly the world's longest-serv­ing non-monar­chi­cal head of state). In September of that same year, Macias was sen­tenced to death and exe­cut­ed by a Moroccan firing squad.
The removal of Macias revealed the depth of the rela­tion­ship between him and Kim Il Sung. Not only is it sus­pect­ed that North Korea attempt­ed to rally pro-Macias seg­ments of the mil­i­tary during the coup, but in the months prior Macias' wife and chil­dren fled to Pyongyang as his future became uncer­tain. While Macias' widow left North Korea, his chil­dren remained there for nearly 15 years and became fluent in Korean. One of Macias' daugh­ters, Monique, wrote fondly of her time in North Korea, noting how she lived under the direct care of Kim Il Sung and attend­ed the Mangyongdae Military Boarding School in Pyongyang.
Despite the close per­son­al rela­tion­ship that his proces­sor had with North Korea, Obiang worked to con­tin­ue Equatorial Guinea's rela­tion­ship with Pyongyang. Similarly, North Korea remained present in the Equatoguinean cap­i­tal of Malabo to the point of attempt­ing to influ­ence the country's inter­nal affairs. In 1984, Pyongyang promised $10 mil­lion in assis­tance to finish the con­struc­tion of the Equatoguinean par­lia­ment, a project that had been start­ed by North Korean labor during Macias' rule. During the mid-1980s, North Koreans became involved in smug­gling and also attempt­ed to bribe local offi­cials.
Even though Obiang con­tin­ued coop­er­a­tion with Pyongyang, he also for­mal­ized diplo­mat­ic ties with South Korea in 1979. This is in part because during the after­math of the Korean war there was a deep geopo­lit­i­cal com­pe­ti­tion between the two Koreas, espe­cial­ly in Africa. Obiang attempt­ed to use this com­pe­ti­tion to his advan­tage by play­ing off of the rival­ries between the North Korean Embassy in Malabo and South Korea's accred­it­ed diplo­mats in neigh­bor­ing Cameroon, as he believed it would result in greater assis­tance being given to his coun­try. South Korea also exert­ed diplo­mat­ic pres­sure on Equatorial Guinea to pre­vent the coun­try from par­tic­i­pat­ing in the east­ern-bloc boy­cott of the 1988 Seoul Olympic Games. Their efforts proved fruit­ful, as Malabo refused to abide by the boy­cott and sent six ath­letes and four offi­cials to par­take in the games.
Up to this point, Equatorial Guinea was of little geopo­lit­i­cal con­cern and mainly attract­ed inter­na­tion­al atten­tion because of its grue­some human rights record. However, this changed in 1995 when large deposits of off­shore oil were dis­cov­ered in Equatorial Guinea's waters. This result­ed in wide­spread for­eign inter­est in the coun­try, with American com­pa­nies such as ExxonMobil, Marathon Oil Corporation, and Hess Corporation having stakes in Equatoguinean hydro­car­bons. This coin­cid­ed with a rapid upgrad­ing in rela­tions between the United States and Equatorial Guinea, cli­max­ing in the appoint­ment of the first U.S. ambas­sador to the coun­try in 2006 after over a decade of a duly accred­it­ed ambas­sador based in Cameroon. Earlier that same year, then-Secretary of State Condoleezza Rice met with Obiang at the Department of State and said to him, "You are a good friend and we wel­come you." This rapid improve­ment in rela­tions occurred despite a U.S. Senate inves­ti­ga­tion, which revealed mem­bers of the ruling family in Equatorial Guinea were keep­ing ill-gotten gains in a Washington, D.C., bank in addi­tion to under­scor­ing the abysmal human rights record of the coun­try.
Despite the rapid improve­ment of rela­tions between Malabo and Washington, the rela­tion­ship between Equatorial Guinea and North Korea remained strong. Pyongyang main­tained an embassy in Malabo, one of its oldest on the con­ti­nent of Africa. The coop­er­a­tion between the two coun­tries was large­ly eco­nom­ic and was done through North Korean paras­tatal enti­ties. For instance, in 2010 the now sanc­tioned com­pa­ny Mansudae Overseas Projects built both a con­fer­ence hall and sta­di­um in the small Equatoguinean city of Luba. North Korean com­pa­nies also became involved in agri­cul­ture and forestry. These com­pa­nies were at times used for cul­tur­al pro­mo­tion and public diplo­ma­cy, one exam­ple being in 2006 when a North Korean forestry com­pa­ny by the name of Chilbo had a work­shop at its premis­es that fea­tured the writ­ing of Kim Jong Il. North Korean com­pa­nies based in Equatorial Guinea were also used to laun­der money and avert inter­na­tion­al sanc­tions regimes.
One of the most strik­ing aspects of the rela­tion­ship between Pyongyang and Malabo was the high-level, public engage­ment between the two coun­tries' gov­ern­ments. In 2011, the then-vice pres­i­dent of North Korea, Yang Hyong Sop, vis­it­ed Equatorial Guinea. During the visit he met with var­i­ous min­is­ters along with Obiang and also met with rep­re­sen­ta­tives of North Korean com­pa­nies oper­at­ing in the coun­try. Equatoguinean state media also said that Yang vis­it­ed "sites of inter­est" in Malabo prior to leav­ing the coun­try. In 2013, Obiang was given the Kim Jong Il award, which was cre­at­ed nearly a year after Kim's death. Obiang was given the award in recog­ni­tion for "his spe­cial con­tri­bu­tion to the jus­tice and devel­op­ment of the world, human dig­ni­ty and equal­i­ty and peace, friend­ship and unity among coun­tries." During the cer­e­mo­ny when he received the award he spoke highly of North Korea's prospects under the country's new leader, Kim Jong Un.
In 2016, the pres­i­dent of North Korea's Supreme People's Assembly, Kim Yong Nam, vis­it­ed Equatorial Guinea and held talks with Obiang. During the talks, Obiang extend­ed his con­grat­u­la­tions to Kim Jong Un for his recent elec­tion as head of the Workers Party of Korea (WPK) and dis­cussed strength­en­ing the bilat­er­al rela­tion­ship between the two coun­tries. Accords were signed to increase coop­er­a­tion in mul­ti­ple realms, includ­ing agri­cul­ture. Kim also attend­ed the inau­gu­ra­tion of Obiang after he won over 90 per­cent of the vote in pres­i­den­tial elec­tions ear­li­er that year.
Still, at times, Equatorial Guinea voted against North Korea in inter­na­tion­al forms, such as when it sup­port­ed a United Nations General Assembly Resolution in 2007 that expressed con­cern about North Korea's human rights record.
The strong rela­tions between Equatorial Guinea and North Korea faced an unprece­dent­ed chal­lenge fol­low­ing the uptick in ten­sions between Washington and Pyongyang in 2017. This was par­tic­u­lar­ly due to the exten­sive sanc­tions regimes passed by the United Nations Security Council (UNSC), which severe­ly lim­it­ed the activ­i­ties of North Korean paras­tatal com­pa­nies and over­seas work­ers. In par­tic­u­lar, UNSC Resolution 2397 called for all North Korean work­ers to be expelled from all coun­tries within a year. Equatorial Guinea offi­cial­ly stated that it com­plied with the res­o­lu­tion, indi­cat­ing in its National Implementation Report (NIR) August of 2018 that it had iden­ti­fied and begun the process of expelling North Korean work­ers from the coun­try. That being said, no spe­cif­ic quan­ti­ties of work­ers were given, nor was infor­ma­tion pro­vid­ed on their expul­sion date. This has led to spec­u­la­tion that North Korean work­ers may remain in Equatorial Guinea, and that the pre­vi­ous­ly exist­ing paras­tatal com­pa­nies may have been replaced by shell com­pa­nies under a dif­fer­ent name. Such actions would not be dif­fi­cult to imag­ine, both given the change in pos­ture that the United States has taken toward North Korea and evi­dence that other African coun­tries have found meth­ods of cir­cum­vent­ing the sanc­tions. Similarly, there is no evi­dence that the North Korean Embassy in Malabo has closed, despite the Equatoguinean gov­ern­ment saying that it will exam­ine the poten­tial of clos­ing the mis­sion. It is fea­si­ble that Malabo believes it will be given a pass on vio­lat­ing such sanc­tions, given the inter­est that American com­pa­nies have in access­ing the country's hydro­car­bons.
The rela­tion­ship between North Korea and Equatorial Guinea has exist­ed for decades and has endured changes in lead­er­ship in both coun­tries and changes in Equatorial Guinea's geopo­lit­i­cal stand­ing. One thing has remained con­stant, how­ev­er: the two coun­tries often share low rank­ings in inter­na­tion­al human rights reports, such as that of Freedom House where they are both ranked among the 10 least free coun­tries in the world. Given the evo­lu­tion and dura­bil­i­ty of the rela­tion­ship through­out recent decades, it is likely that Malabo and Pyongyang will con­tin­ue to strength­en their diplo­mat­ic ties, even if it is done more covert­ly in light of Western pres­sure.
R. Maxwell Bone is an MPhil Candidate in African Studies at the University of Cambridge, Jesus College. His writ­ing has appeared in the Diplomat, African Arguments, and the Mail and Guardian. Follow him on Twitter @maxbone55.