NBU Governor: Ukraine's Robust Banking Sector Is Poised for Privatizations
The Ukrainian bank­ing sector has never been so resilient. In terms of cap­i­tal, liq­uid­i­ty, prof­itabil­i­ty, and tech­no­log­i­cal inno­va­tion, the country's banks have proven more than a match in recent months for the chal­lenges pre­sent­ed by the coro­n­avirus pan­dem­ic.
While these indi­ca­tors are all indi­vid­u­al­ly impor­tant, the most strik­ing fea­ture of today's Ukrainian bank­ing system is the return of public trust. The brief out­flow of deposits wit­nessed during the first weeks of quar­an­tine con­di­tions in March 2020 is now a dis­tant memory. Instead, we are expe­ri­enc­ing a period of rapid growth. At present, the annual growth rate for house­hold deposits in domes­tic cur­ren­cy is 27%, while the rate for for­eign cur­ren­cy accounts is 5%.
This growth is par­tic­u­lar­ly strik­ing given that it is taking place against a back­drop of declin­ing inter­est rates. The National Bank's deci­sion to reduce the key policy rate from 11% to 6% has led to single digit rates on deposits and loans for the first time in Ukraine's his­to­ry.
The cur­rent favor­able con­di­tions are pro­vid­ing Ukrainian busi­ness­es with access to more afford­able loans. This is allow­ing them to cover short-term needs and finance large-scale projects. The last two months of the summer 2020 period offered cause for guard­ed opti­mism in this respect, with a 2.2% rise in busi­ness loans along­side a 3% increase in house­hold loans. It is still far too early to talk about a leap in financ­ing, but we are clear­ly moving in the right direc­tion.
There is little sign that lower inter­est rates are harm­ing profit mar­gins in Ukraine's bank­ing sector. While the fig­ures report­ed so far this year are slight­ly lower than for the same period in 2019, they remain rel­a­tive­ly high. During the first eight months of 2020, the Ukrainian bank­ing sector posted prof­its of UAH 33 bil­lion, with a slight year-on-year decline attrib­ut­able to lower public demand for bank­ing ser­vices due to the coro­n­avirus-relat­ed eco­nom­ic down­turn.
Subscribe for the latest from UkraineAlert
UkraineAlert is a com­pre­hen­sive online pub­li­ca­tion that pro­vides reg­u­lar news and analy­sis on devel­op­ments in Ukraine's pol­i­tics, econ­o­my, civil soci­ety, and cul­ture.
In the cur­rent pan­dem­ic con­di­tions, the dig­i­ti­za­tion of finan­cial ser­vices has become a pri­or­i­ty for banks around the world. The Ukrainian bank­ing system is increas­ing­ly at the fore­front of this global dig­i­tal trans­for­ma­tion. An expand­ing range of pay­ments, includ­ing for every­day items such as util­i­ties, can now be made via the mobile appli­ca­tions of any Ukrainian bank.
Since August 2020, we have launched our system of elec­tron­ic pay­ments (SEP) in 24⁄7 mode. This gives banks oper­at­ing in Ukraine the oppor­tu­ni­ty to make pay­ments to the recip­i­ent around the clock.
The speed of the Ukrainian bank­ing system's dig­i­tal trans­for­ma­tion owes much to the readi­ness with which the Ukrainian public embraces new tech­nolo­gies. Thanks to the often rapid pace of change during the post-Soviet period, the Ukrainian public has devel­oped a strong inter­na­tion­al rep­u­ta­tion as enthu­si­as­tic adopters of inno­va­tion.
This trend is evi­dent in the growth of con­tact­less pay­ments via smart­phones. According to fig­ures released by Mastercard in 2019, Ukraine ranked fourth glob­al­ly in terms of the number of con­tact­less trans­ac­tions. Meanwhile, the pop­u­lar­i­ty of con­tact­less pay­ments is fuel­ing the devel­op­ment of Ukraine's pay­ment infra­struc­ture. Around 85% of com­mer­cial POS ter­mi­nals in the coun­try cur­rent­ly offer the option of con­tact­less pay­ment.
The same growth trends are vis­i­ble in Ukraine's bank­ing card seg­ment, with steady increas­es in the number of non-cash trans­ac­tions. The share of non-cash trans­ac­tions in the first eight months of 2020 was 55%, which is a slight increase on the 50% figure reg­is­tered at the begin­ning of the year.
Throughout the Ukrainian bank­ing sector, we are seeing fur­ther indi­ca­tions of the finan­cial system's switch to dig­i­tal mode. Just a few years ago, the idea of open­ing a bank account with­out vis­it­ing a phys­i­cal branch office would have seemed far-fetched. This is now some­thing anyone can do via their smart­phone and a dig­i­tal pass­port.
A com­bi­na­tion of dig­i­tal inno­va­tions and grow­ing public trust is enabling Ukrainian banks to expand their cus­tomer base and com­pete for new clients. This is bring­ing higher returns for share­hold­ers. It is also making the sector sig­nif­i­cant­ly more attrac­tive to inter­na­tion­al investors. Given the large cur­rent state pres­ence in the Ukrainian bank­ing sector and our ambi­tious pri­va­ti­za­tion plans, Ukraine's state-owned banks are set to attract increas­ing atten­tion in the inter­na­tion­al busi­ness media over the coming few years.
At present, Ukrgasbank is work­ing with the International Finance Corporation (IFC) and is the state-owned bank that is clos­est to par­tial pri­va­ti­za­tion. An agree­ment is already in process and talks are now focused on tech­ni­cal aspects, with expec­ta­tions of a suc­cess­ful clo­sure. We also expect an inter­na­tion­al finan­cial orga­ni­za­tion to acquire a stake in Ukraine's largest state-owned bank, Oschadbank, but there is still sig­nif­i­cant work to be done to revise the rel­e­vant leg­is­la­tion and devel­op the bank's busi­ness model.
Despite the dif­fi­cul­ties cur­rent­ly facing the global econ­o­my, we intend to pro­ceed with pri­va­ti­za­tion and meet our tar­gets for the planned reduc­tion of the state-owned stake in Ukraine's bank­ing market. We have already dis­cussed plans for a small­er state pres­ence in the Ukrainian bank­ing sector with rep­re­sen­ta­tives of the London Stock Exchange. Our cur­rent strat­e­gy for the par­tial pri­va­ti­za­tion of Ukraine's state-owned banks envis­ages that steps towards sales will begin no later than by the end of 2024.
I am con­fi­dent that by then, the reform of cor­po­rate gov­er­nance at state-owned banks will have brought the desired results. This will mean improved oper­a­tional effi­cien­cy and greater trans­paren­cy, along with a reduc­tion in prob­lem loans. We will then be able to pri­va­tize the Ukrainian bank­ing sector and build on the progress that has already been achieved in recent years.
Kyrylo Shevchenko is the Governor of the National Bank of Ukraine.
Further reading
Tue, Oct 13, 2020
As the strug­gle over the Kremlin's Nord Stream 2 pipeline con­tin­ues, a group of Ukrainian MPs has issued a joint letter high­light­ing the inter­na­tion­al secu­ri­ty threat posed by the strate­gic energy project.
UkraineAlert by Members of the Ukrainian par­lia­ment
The views expressed in UkraineAlert are solely those of the authors and do not nec­es­sar­i­ly reflect the views of the Atlantic Council, its staff, or its sup­port­ers.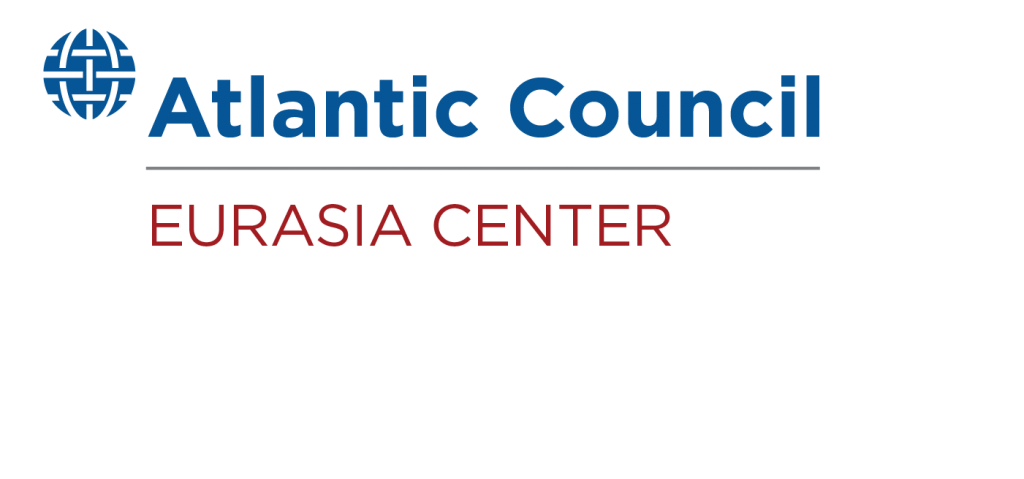 The Eurasia Center's mis­sion is to enhance transat­lantic coop­er­a­tion in pro­mot­ing sta­bil­i­ty, demo­c­ra­t­ic values and pros­per­i­ty in Eurasia, from Eastern Europe and Turkey in the West to the Caucasus, Russia and Central Asia in the East.