Navy Shipbuilder Austal Accused of 'Modern Day Slavery'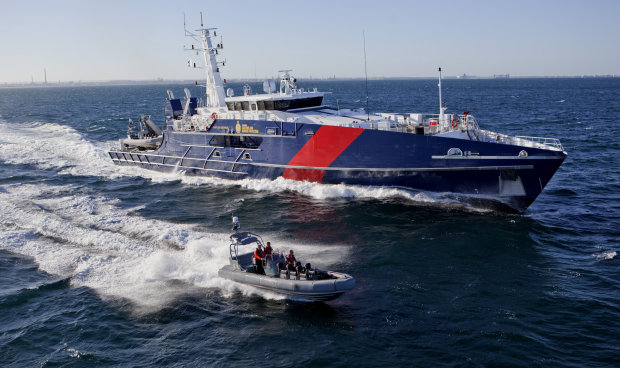 Unions have accused ship­builder Austal of exploit­ing Filipino work­ers just months after being award­ed a lucra­tive con­tract with the Royal Australian Navy. The Electrical Trades Union of Australia alleges Austal has brought a group of about 30 Filipinos to Australia and that they are being paid less than half the min­i­mum wage for elec­tri­cal and other work.
The union claims the Filipinos are work­ing 10-hour days, Monday to Thursday, for just $90 a day, with no super­an­nu­a­tion, at the company's ship­yards at Henderson and Naval Base south of Perth.
ETU state sec­re­tary Peter Carter said an exten­sion of their work­ing visas in May coin­cid­ed with Austal sack­ing local work­ers.
The union has copies of the visas and employ­ment con­tracts, and has accused Austal of wage theft.…MORE