Navy Budgeting $1.1B for 2nd Frigate as Timeline Slows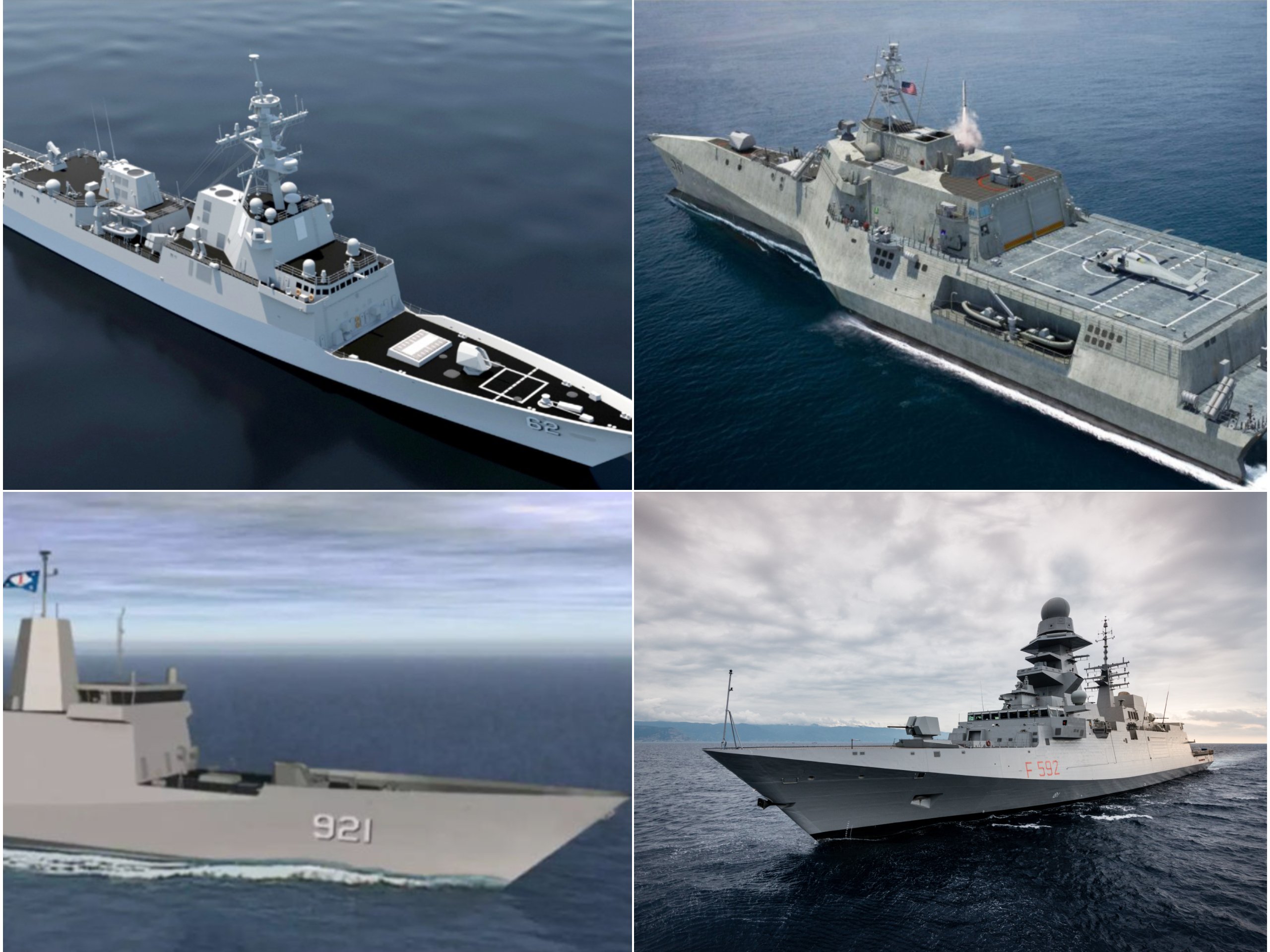 The Navy's second frigate will cost $1.1 bil­lion to build – well above the aver­age cost the pro­gram will have to get down to – as the pro­gram is being slowed down amid budget con­straints and cuts to the ship­build­ing plans.
Congress gave the Navy $1.3 bil­lion in Fiscal Year 2020 to buy the lead ship after the ser­vice selects a final design later this year.
Though lower than the cost of the lead ship, the $1.1 bil­lion for the second ship is above the ulti­mate cost goal for the small com­bat­ant, meant to be an upgrade com­pared to the Littoral Combat Ship but a less expen­sive option than a destroy­er.
Regan Campbell, the frigate pro­gram man­ag­er within the Program Executive Office for Unmanned and Small Combatants, said in January 2019 that the aver­age cost of hulls 2 through 20 was likely to be well below the threshold cost of $950 million apiece and was heading towards the $800 million objective cost.
"We start­ed closer to the $950; we are trend­ing to very close to the $800 now," she said last year.
"We have taken some very sig­nif­i­cant costs out of the aver­age follow units. Lead ship? I won't give you a number, but it is reflect­ed in the president's budget, which you will see short­ly."
That lead ship cost ended up being $1.28 bil­lion. Lead ships often cost more, as the ship­builder has to ramp up and train its work­force, turn tech­ni­cal draw­ings and build plans into actual process­es that can be opti­mized over time, and ensure the ship­yard has the nec­es­sary shops and tools.
Though the cost of the ships would be expect­ed to decrease over the first sev­er­al ships, having a $1.1‑billion bill for the second ship means the Navy and its con­trac­tor – which has yet to be select­ed – would have work to do to get the aver­age cost down to $950 mil­lion apiece, let alone to the $800 mil­lion figure the pro­gram office had touted last year.
The ser­vice believes it's on track to do so, despite the antic­i­pat­ed cost of the second ship.
"The Navy is striv­ing to meet the objec­tive cost of $800 mil­lion (con­stant year 2018 dol­lars) for the aver­age follow ships (i.e. ships 2 – 20). The thresh­old cost for aver­age follow ships is $950M (con­stant year 2018 dol­lars). As the aver­age follow cost is based on the aver­age cost of ships 2 through 20, any one ship in the budget cannot be com­pared to those values. Also, the budget is in then-year dol­lars, so it accounts to esca­la­tion from the base year of 2018," Naval Sea Systems Command spokesman Alan Baribeau told USNI News in an email.
"Even with the change in pro­file, the Navy still expects the aver­age cost of ships 2 through 20 to be between thresh­old and objec­tive."
Among the chal­lenges with the frigate's cost is the com­par­i­son it will face to the destroy­er and LCS pro­grams. A Flight IIA Arleigh Burke destroy­er cost about $1.8 bil­lion but was equipped with much more capa­bil­i­ty than a frigate, includ­ing 96 ver­ti­cal launch mis­sile cells com­pared to the 32 expect­ed on the frigates. Congress appro­pri­at­ed $519.5 mil­lion apiece for the last three LCSs, which then need a mis­sion pack­age field­ed and are large­ly lim­it­ed to con­duct­ing oper­a­tions in a single war­fare area at a time. The frigate was meant to thread the needle between the two, being out­fit­ted with multi-war­fare sys­tems but also being inex­pen­sive enough to field in larger num­bers to help dis­trib­ute the force in a way the ser­vice cannot afford to do with destroy­ers alone. Lawmakers were unhap­py when the $950-mil­lion figure first sur­faced, with wor­ries that the cost was too high to field in the num­bers desired.
It's unclear what the impact of the new acqui­si­tion pro­file is on this cost curve coming down. The Navy pre­vi­ous­ly stated it would buy a single ship in this cur­rent year, FY 2020, and then begin two-a-year buys in 2021. Shipbuilders com­pet­ing for the con­tract are already making or plan­ning yard upgrades to sup­port this two-a-year rate, USNI News has reported, and it's unclear how slow­ing down pro­duc­tion would affect the program's cost. Often there are effi­cien­cies gained by reach­ing a cer­tain rate of pro­duc­tion – the two LCS builders were opti­mized for two a year each, or four total a year, and warned of neg­a­tive con­se­quences as Navy invest­ments in the LCS pro­gram tapered off in recent years.
The Navy's new acqui­si­tion pro­file, as out­lined in the FY 2021 budget request, would buy just one a year in 2021 and 2022, go up to two in 2023 and 2024, and then go up to three frigates in 2025 – which may require bring­ing in a second builder, an option the Navy has remained open to to accel­er­ate intro­duc­ing small com­bat­ants to the fleet.
The frigate devel­op­ment process has been unlike pre­vi­ous ones, where the Navy put togeth­er a Requirements Evaluation Team that brought togeth­er the service's budget, require­ments and engi­neer­ing com­mu­ni­ties along with indus­try to have talks early on about what exact­ly the fleet needed and how to bal­ance cost with capa­bil­i­ty. The pro­gram office then award­ed con­cep­tu­al design con­tracts to five ship­builders, and through that process the pro­gram office believes they've driven cost out of the pro­gram while making sure the ships will be lethal and rel­e­vant under the National Defense Strategy and emerg­ing Navy warfight­ing con­cepts.
The Navy is cur­rent­ly con­sid­er­ing bids for the pro­gram, with an expect­ed con­tract award as early as this summer or as late as the Sept. 30 end of the fiscal year. Austal USA pro­posed a design based on its Independence-vari­ant LCS. Fincantieri and its Marinette Marine ship­yard in Wisconsin pro­posed a design based on Fincantieri's FREMM Italian frigate design. General Dynamics Bath Iron Works and Spanish ship­builder Navantia are pair­ing on a bid based on the F100 frigate design. And Huntington Ingalls Industries pro­posed a design it has not talked pub­licly about.
Source: USNI