NASA's Mars 2020 Perseverance Rover Has a Key Role in the Search for Ancient Life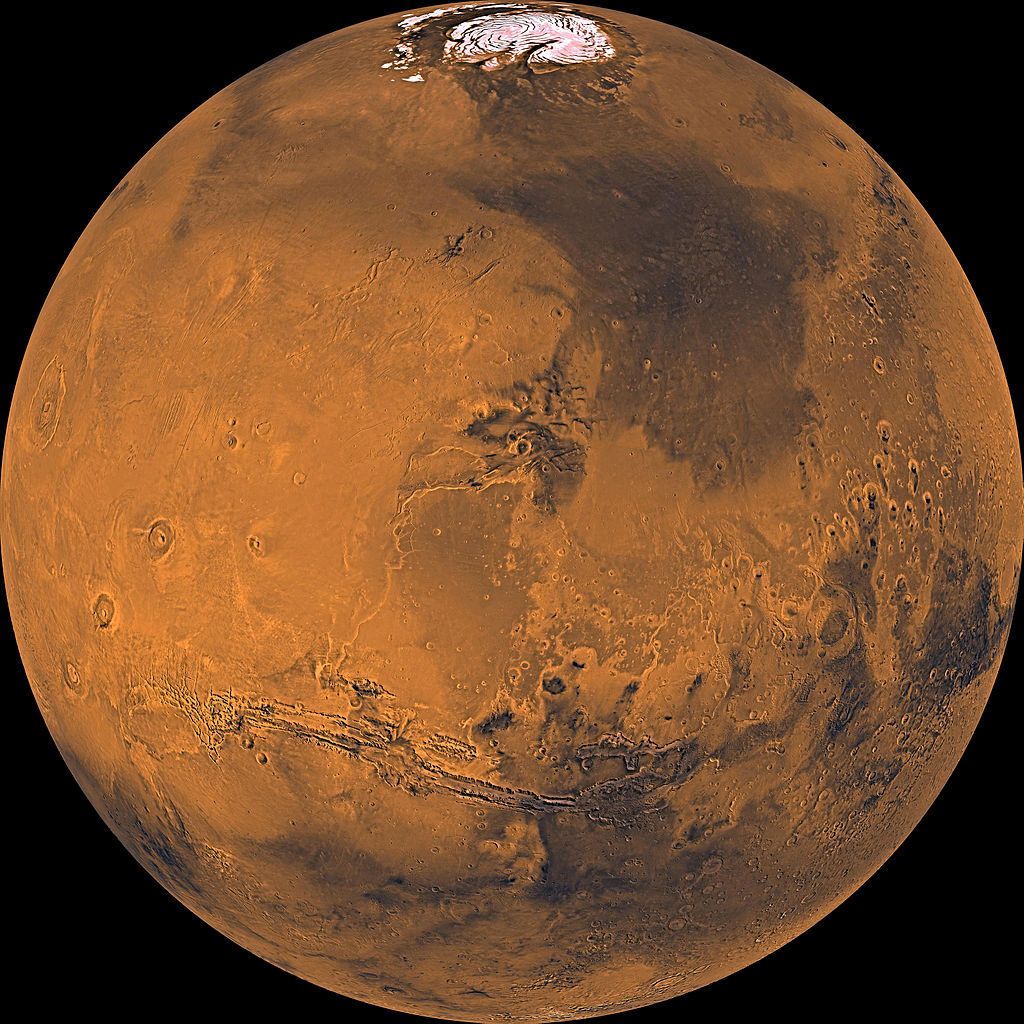 As NASA's latest Mars-bound rover read­ies for launch, it's time to reflect on what we know about life on Mars.
The search for life on the Red Planet press­es on as NASA's Perseverance rover pre­pares to lift off this Thursday (July 30) to study the planet and search for signs of ancient life. But this isn't the first inves­ti­ga­tion into the hab­it­abil­i­ty of ancient Mars, as pre­vi­ous orbiters, lan­ders and rovers have taken sig­nif­i­cant strides in the search for life.
So, what do we know about (pos­si­ble) life on Mars? Let's explore what pre­vi­ous mis­sions and stud­ies have uncov­ered about Mars and the crea­tures that may have once lived there.
In photos: NASA's Mars Perseverance rover mis­sion to the Red Planet
Early observations
There are records of people study­ing Mars dating all the way back to the second cen­tu­ry BCE, when ancient Egyptian astronomers were observ­ing plan­ets, stars and con­stel­la­tions in the night sky. Later on, through the cen­turies, more and more detailed descrip­tions of the Red Planet began pop­ping up, lead­ing up to the first tele­scop­ic obser­va­tion of the planet in 1610 by the Italian astronomer Galileo Galilei.
With more advanced tele­scop­ic and orbital obser­va­tions of the plan­ets many years later, sci­en­tists learned that, up until about 3.7 bil­lion years ago, Mars had a much thick­er carbon-diox­ide dom­i­nant atmos­phere, which kept the planet warm and sup­port­ed liquid sur­face water.
While the plan­et's atmos­phere was stripped away (sci­en­tists think that pow­er­ful solar storms could have been a major factor in the loss of atmos­phere), researchers still think that it's very pos­si­ble that micro­scop­ic life could have exist­ed in the time that Mars was more "Earth-like."
However, they think that if life exist­ed on Mars, it was most likely micro­scop­ic — not the green and gray aliens from sci­ence fic­tion. Researchers believe that if life evolved on Mars sim­i­lar­ly to how it did on Earth, it could have hap­pened more than 3.7 bil­lion years ago, as micro­bial life is thought to have pos­si­bly exist­ed on Earth as early as 4.1 bil­lion years ago.
Related: Ancient Mars lake could have sup­port­ed life (photos)
Up-close revelations
After a couple of failed Mars mis­sions from the Soviet Union, in 1976, NASA's Viking project landed the first space­craft safely on anoth­er planet when Viking 1 and Viking 2 (both orbiter/lander com­bi­na­tion mis­sions) landed on Mars to search for signs of life. The mis­sions ended up dis­cov­er­ing unex­pect­ed chem­i­cal activ­i­ty in the Mars soil but did not reveal any direct signs of past or present life of any kind.
Subsequent lan­ders and rovers con­tin­ued to probe Mars' sur­face and uncov­er clues about the plan­et's his­to­ry. For exam­ple, NASA's Spirit rover, which launched in 2003, found rocks unusu­al­ly rich in mag­ne­sium and iron car­bon­ates that had formed when the planet had a thick atmos­phere and was still warm and wet.
Spirit also found 90% pure silica, which usu­al­ly exists on Earth in hot springs that are home to heat-loving microbes, and evi­dence of ancient vol­canic erup­tions of steam from under­ground water, which could have par­al­leled with extreme con­di­tions on Earth.
NASA's Opportunity rover, which also launched to the Red Planet in 2003, made a number of dis­cov­er­ies relat­ed to the search for life, like clay min­er­als on Mars. Because the min­er­als must have formed in neu­tral-pH water, this strength­ened the notion that the planet was once wet. Opportunity also found hematite, which usu­al­ly forms in water.
Findings like those made by Opportunity, which iden­ti­fy past or present water on Mars, are impor­tant because water is a key ingre­di­ent to life as we know it here on Earth.
Following a slew of bound­ary-push­ing probes, NASA's Curiosity rover took major steps for­ward in the search for life. In 2018, the vehi­cle dis­cov­ered that methane on Mars changes sea­son­al­ly. This is sig­nif­i­cant because here on Earth, the pri­ma­ry source of methane is life.
In anoth­er major break­through, Curiosity also dis­cov­ered organ­ic mol­e­cules, or the carbon-based build­ing blocks of life, on Mars. While the find­ing is not direct evi­dence of life, "there is a pos­si­bil­i­ty that [the organ­ics] are from an ancient life source; we just don't know," Jennifer Eigenbrode, a sci­en­tist at the Solar System Exploration Division at NASA's Goddard Space Flight Center in Greenbelt, Maryland told Space.com at the time of the dis­cov­ery. "And even if life was never around, they [the mol­e­cules] tell us there was at least some­thing around for organ­isms to eat."
Related: The search for life on Mars: a photo time­line
Percy pushing boundaries
NASA and a vari­ety of inter­na­tion­al space agen­cies have evolved our under­stand­ing of Mars and the pos­si­bil­i­ty that life once exist­ed on the Red Planet. Now, NASA hopes to expand that under­stand­ing even fur­ther with the new Perseverance rover, pre­vi­ous­ly known as the Mars 2020 rover.
Perseverance, set to launch to the Red Planet July 30 and arrive at Mars Feb. 18, 2021, has three major objec­tives: "The first is to seek the signs of life. The second is to col­lect and cache a suite of sam­ples that a future mis­sion could bring back to Earth. And the third is to test tech­nolo­gies," Ken Farley, a project sci­en­tist for Perseverance, said during a news con­fer­ence Monday (July 27).
"What we are look­ing for is likely very prim­i­tive life. We are not look­ing for advanced life­forms … we're look­ing by anal­o­gy to what we find in the sim­i­lar time on Earth, micro­bial life," Farley told Space.com during the news con­fer­ence.
Among the new instru­ments on the rover is a tool known as SHERLOC (Scanning Habitable Environments with Raman & Luminescence for Organics & Chemicals). SHERLOC can observe simple fea­tures like color and tex­ture but also detect what chem­i­cals and min­er­als lie in front of it. SHERLOC, Farley explained, "will allow us to not only detect organ­ic matter, but also map its dis­tri­b­u­tion."
These detec­tions will be bol­stered by future stud­ies con­duct­ed here on Earth with the sam­ples taken by Perseverance that are set to be deliv­ered with a future mis­sion in 2031.
Email Chelsea Gohd at cgohd@space.com or follow her on Twitter @chelsea_gohd. Follow us on Twitter @Spacedotcom and on Facebook.