NASA Astronauts on SpaceX's Crew‑1 Flight Will Vote From Space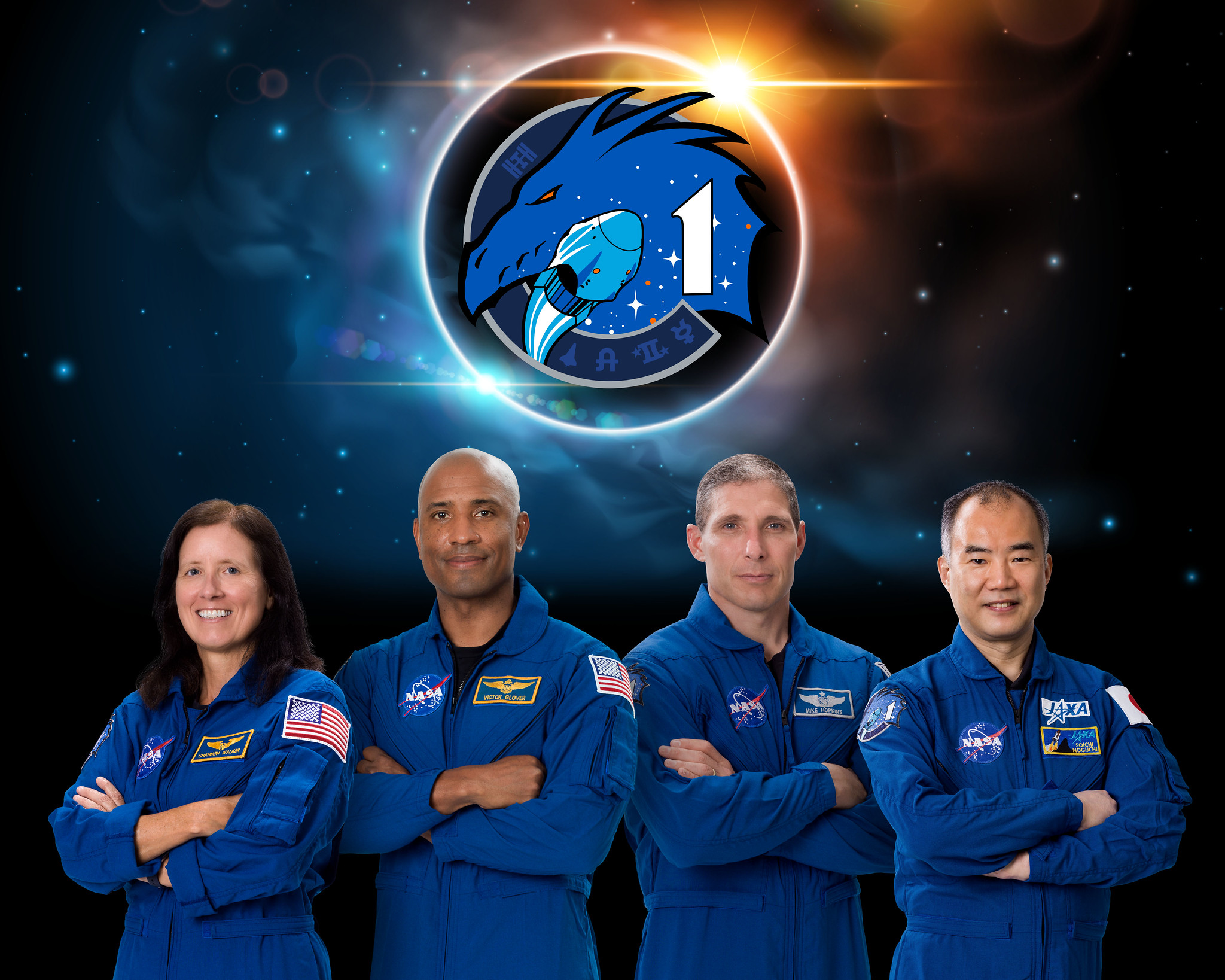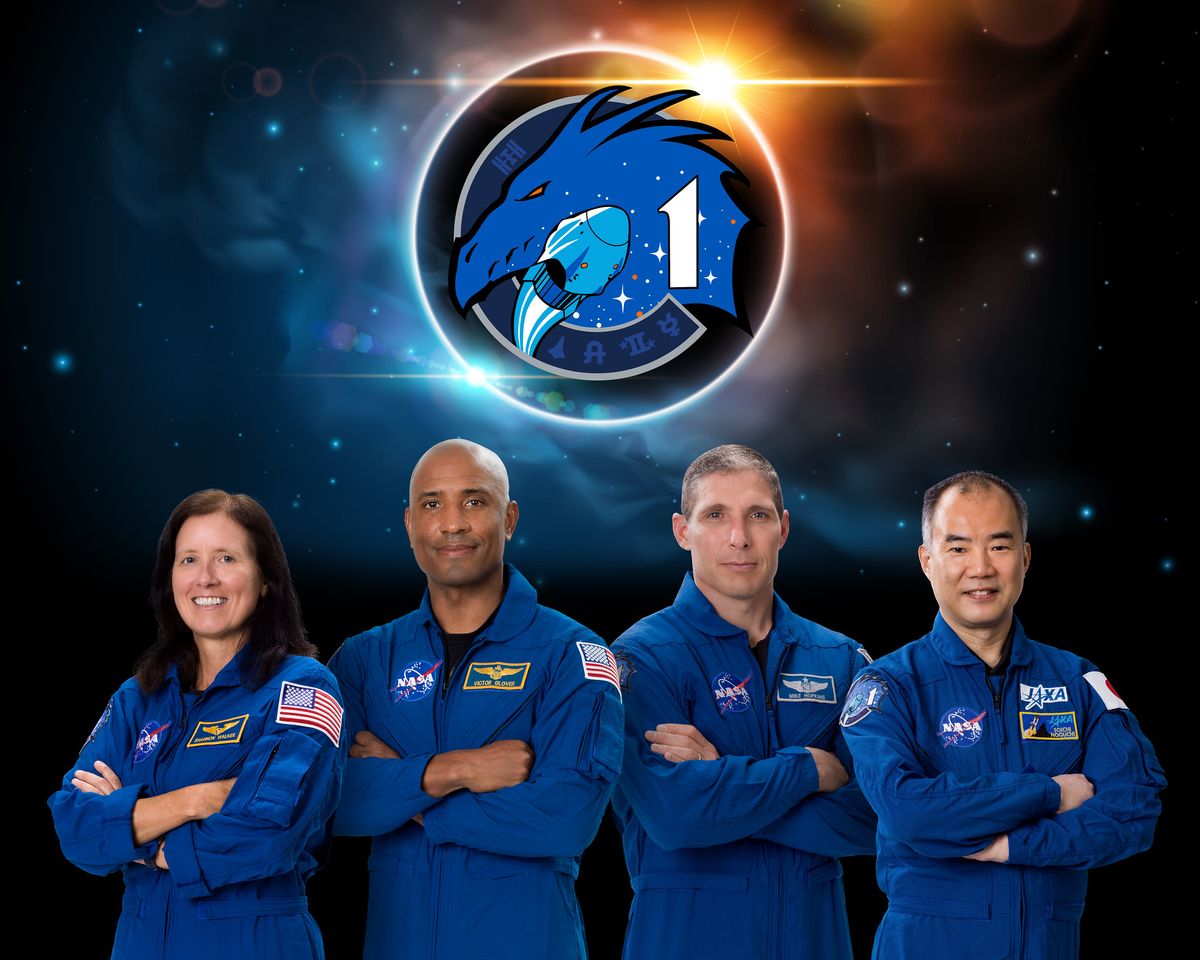 American astro­nauts will vote from space in the upcom­ing pres­i­den­tial elec­tion after launch­ing to the International Space Station aboard a his­toric SpaceX mis­sion for NASA.
This Halloween (Oct. 31), astro­nauts Michael Hopkins, Victor Glover and Shannon Walker will launch to the space sta­tion along­side Japanese astro­naut Soichi Noguchi as part of SpaceX's Crew-1 mission — the first oper­a­tional flight of the com­pa­ny's Crew Dragon space­craft for NASA. And, in addi­tion to their many duties on the orbit­ing lab, the American astro­nauts will vote in the 2020 pres­i­den­tial elec­tion.
"All of us are plan­ning on voting from space," Walker told reporters in a news con­fer­ence today (Sept. 29) about the NASA astro­nauts headed to the space sta­tion. "NASA works very well with dif­fer­ent elec­tion orga­ni­za­tions because we're all voting from dif­fer­ent coun­ties. But it was eas­i­est for us just to say we are going to vote from space. So that's what we're going to do."
Related: SpaceX's next astronaut launch for NASA set for Oct. 31
Walker con­firmed that the three Crew‑1 NASA astro­nauts will cast their bal­lots from space just days after fellow NASA astronaut Kate Rubins, who will launch to the sta­tion Oct. 14, shared that she too will vote from orbit in the coming elec­tion. (Rubins will launch to the sta­tion on a Russian Soyuz cap­sule along­side cos­mo­nauts Sergey Ryzhikov and Sergey Kud-Sverchkov.)
So, how does one vote from space? Walker said it's fairly simple.
"I can talk about cast­ing a ballot from space since I did it last time I was on the space sta­tion," she said. "They basi­cal­ly send you an elec­tron­ic file, it's a PDF, and you mark your choic­es. And then you email it back to … the person who's in charge of the elec­tion for the county [you vote in]. And so then that gets count­ed into all the bal­lots that are brought back. It's very simple, very straight­for­ward."
NASA's Mission Control helps to send that file to the crew and then send the bal­lots off to the astro­nauts' respec­tive county clerks to be count­ed. This is not the first time that astro­nauts have voted from space, as it is a fairly reg­u­lar occur­rence when astro­nauts have been on the space sta­tion during an elec­tion. In November, the International Space Station will mark 20 years of con­tin­u­ous crewed mis­sions, so find­ing a way for astro­nauts to vote was some­thing NASA faced early on.
The upcom­ing Crew‑1 mis­sion will be a major step for­ward for com­mer­cial space­flight as it will be the first fully oper­a­tional crewed flight for SpaceX's Crew Dragon spacecraft.
Walker, Glover, Hopkins and Noguchi will launch to the space sta­tion Oct. 31 at 2:40 a.m. EDT (0640 GMT) from NASA's Kennedy Space Center in Florida. Crew‑1 will be the first of at least six oper­a­tional crewed mis­sions flown by SpaceX to the space sta­tion as part of a $2.6 bil­lion NASA con­tract struck with SpaceX in 2014.
Crew‑1 fol­lows the suc­cess­ful launch and return of NASA astro­nauts Bob Behnken and Doug Hurley as part of SpaceX's Demo-2 mis­sion. The test mis­sion car­ried the astro­nauts to and from the space sta­tion and ver­i­fied that the com­pa­ny's Crew Dragon vehi­cle could safely do so for future crewed mis­sions.
SpaceX is one of two com­mer­cial com­pa­nies con­tract­ed by NASA to fly astro­nauts to and from the sta­tion. The other com­pa­ny is Boeing, which is devel­op­ing its own Starliner space cap­sule for astro­naut flights.
Email Chelsea Gohd at cgohd@space.com or follow her on Twitter @chelsea_gohd. Follow us on Twitter @Spacedotcom and on Facebook.