Microsoft's Low-Code Power Apps Leans on Azure Cloud
Microsoft's Low-Code Power Apps Leans on Azure Cloud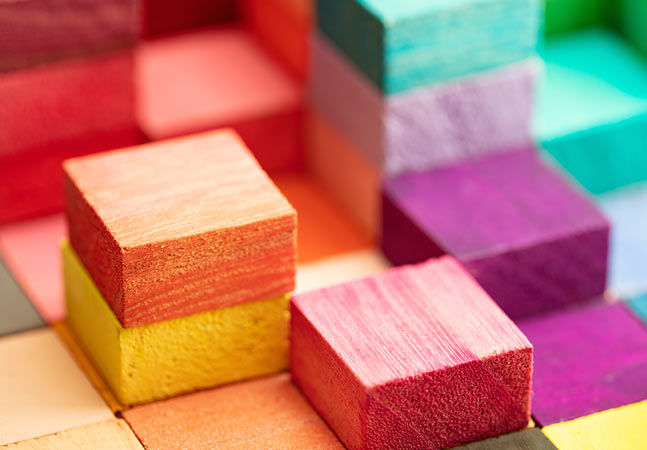 The Azure cloud com­put­ing plat­form is dominating news coming out of the ongo­ing Microsoft Ignite 2020 developer/IT pro event, even extend­ing to low-code appli­ca­tion devel­op­ment with the com­pa­ny's Power Apps offer­ing.
Power Apps, part of Microsoft's Power Platform, is the com­pa­ny's low-code offer­ing, help­ing non-pro­fes­sion­al devel­op­ers, com­mon­ly called "busi­ness users," quick­ly create enter­prise appli­ca­tions. As with other low-code offer­ings, it lever­ages tech­niques such as pre-built tem­plates and drag-and-drop com­pos­abil­i­ty to avoid having to write actual pro­gram­ming code.
It's part of the rapid­ly expand­ing uni­verse of do-it-yourself app development, with other tech­niques includ­ing wiz­ards, model-driven schemes and so on.
The idea is to enable those ordi­nary busi­ness users to sati­ate the ever-grow­ing demand for enter­prise apps amid a dearth of hard-to-find — and highly paid — pro­fes­sion­al devel­op­ers.
That enter­prise app gap is exac­er­bat­ed by the cur­rent coro­n­avirus pan­dem­ic, as Microsoft illus­trat­ed this week with this graph­ic:
"To respond to the grow­ing demand for dig­i­tal solu­tions, pro devel­op­ers are increas­ing­ly look­ing for ways to blend code-first tools with low-code tools like Power Apps to accel­er­ate their deliv­ery of busi­ness apps," Microsoft said. "Low-code plat­forms help pro devel­op­ers move faster, and with­out taking away the abil­i­ty to use code when needed. Power Apps is the only low code plat­form that has been built from the ground up to work togeth­er with pro devel­op­er plat­forms like Azure, Visual Studio and GitHub. That means you can build solu­tions with low-code or code-first with­out stitch­ing togeth­er dif­fer­ent plat­forms."
At the start of Ignite 2020, Microsoft announced new capa­bil­i­ties for the Power Platform, with Azure fea­tured promi­nent­ly:
Microsoft Power Apps and Microsoft Azure API Management now seam­less­ly work togeth­er to allow devel­op­ers to scale Power Apps solu­tions with custom con­nec­tors hosted in Azure.
Power Platform is inte­grat­ed into GitHub, the place where devel­op­er teams col­lab­o­rate on projects.
Microsoft Power Virtual Agents and Microsoft Azure Bot Framework are now con­nect­ed to allow devel­op­ers and busi­ness users to build bots togeth­er.
Microsoft Power Automate Desktop allows devel­op­ers to auto­mate desk­top activ­i­ties as part of their solu­tions using the new desk­top client or through APIs.
In describ­ing that first item about Azure API man­age­ment — which is coming in pre­view next month — Microsoft said, "Developers may now lever­age Azure Functions and Azure API Management to create custom APIs to unlock access to any Microsoft cloud hosted data source."
Furthermore, the com­pa­ny said devel­op­ers can now quick­ly pub­lish con­nec­tors backed by Azure API Management to the Power Platform for easier dis­cov­ery and con­sump­tion.
That enables low-code devel­op­ers to build apps that lever­age those con­nec­tors via Power Apps hosted in Teams with­out incur­ring addi­tion­al licens­ing costs.
Concerning the Azure Bot Framework, the com­pa­ny said, "Bot makers will now be able to use Azure devel­op­ment tools like Bot Framework Composer to create custom dialogs and direct­ly add them to Power Virtual Agents bots. These dialogs can be saved, hosted, and exe­cut­ed togeth­er with Power Virtual Agents bot con­tent, which pro­vides a sim­pler way to extend bot capa­bil­i­ties with custom code and does not require addi­tion­al Azure host­ing, deploy­ment, or billing com­plex­i­ties."
A pre­view for that fea­ture is expect­ed this fall, with no more spe­cif­ic time­line pro­vid­ed.
All of the above and more is detailed in the Sept. 22 blog post titled "Achieve your app development goals with Power Platform and Azure."
The com­pa­ny also pub­lished anoth­er blog post deal­ing more with the broad­er Power Platform and Dynamics 365 (CRM and ERP), announc­ing new capa­bil­i­ties such as:
Power Platform SDLC (soft­ware devel­op­ment life­cy­cle) work­flows and tem­plates with GitHub Actions.
Deeper Power Apps and Teams inte­gra­tion, includ­ing Power Apps author­ing app within Teams, Project Oakdale for a free low code data platform, and Teams visual style sup­port.
The pre­view of the Microsoft Power BI app for Teams which pro­vides a cen­tral, per­son­al­ized home for data in Teams will help cus­tomers scale insights across the orga­ni­za­tion by ensur­ing that insights are just a click away from where con­ver­sa­tions are hap­pen­ing and where deci­sions are made.
Power BI is now native­ly inte­grat­ed with Excel and is easier than ever to dis­cov­er and work with trust­ed Power BI datasets that are refreshed, gov­erned, and secured direct­ly in Excel.
Two new Power BI offer­ings: Power BI Premium Per User as an entry point to Premium and a new on-demand capac­i­ty scale option for Premium cus­tomers.
The pre­view of Microsoft Power Automate Desktop, bring­ing robot­ic process automa­tion (RPA) to every desk­top.
A new first-party voice chan­nel for Microsoft Dynamics 365 Customer Service, built on Microsoft Azure Communication Services.
New add-ins for Microsoft Dynamics 365 Supply Chain Management: Cloud and Edge Scale Unit and Inventory Visibility.
The October gen­er­al avail­abil­i­ty of Microsoft Dynamics 365 ​Project Operations.
Microsoft Ignite 2020 con­cludes Thursday, Sept. 24, with more Azure-relat­ed news likely to come.
David Ramel is an editor and writer for Converge360.