Lockheed to Develop Prototype Protected Tactical Satellite Communications Payload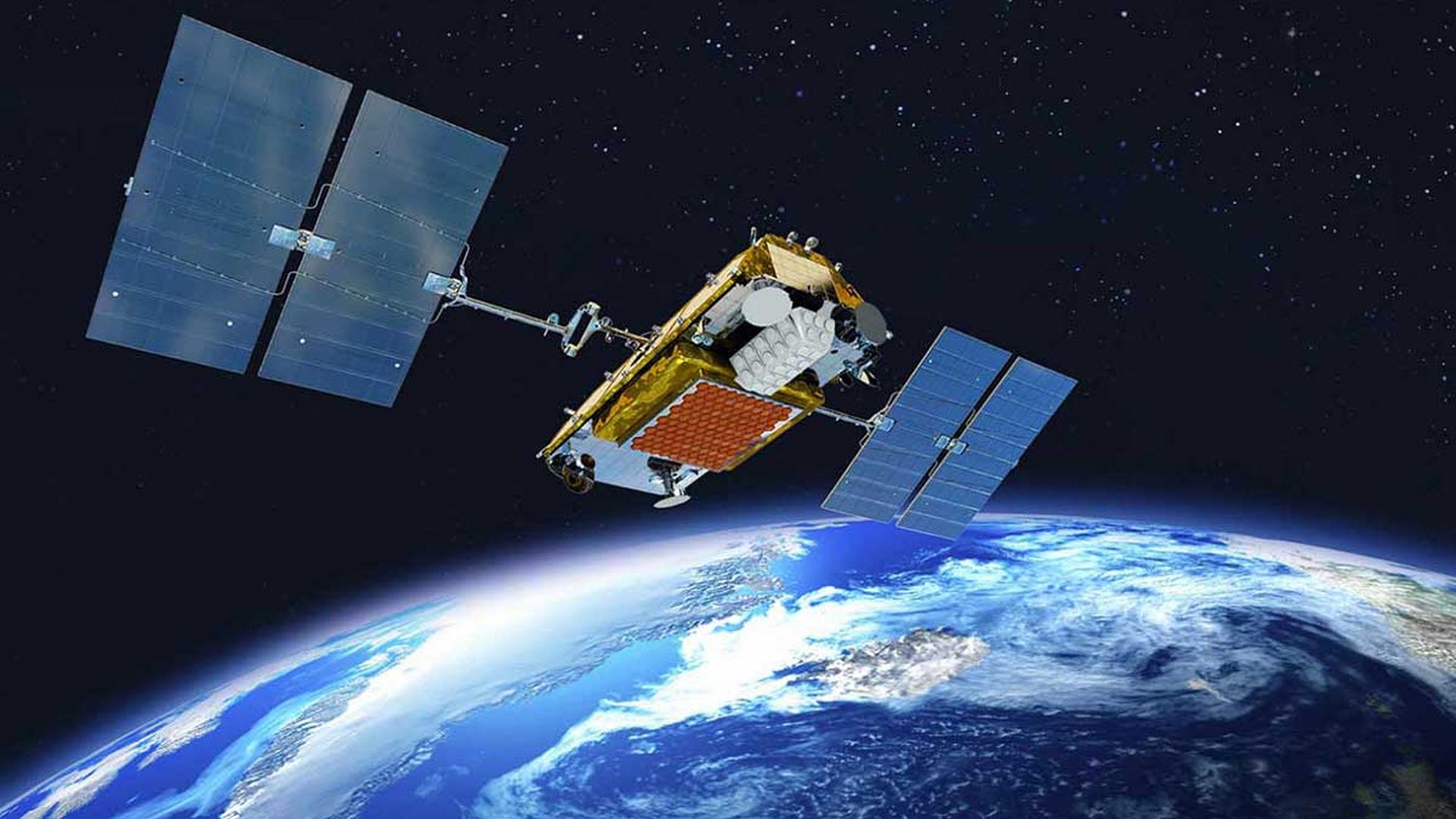 The U.S. Space Force's Space and Missile Systems Center (SMC) at Los Angeles Air Force Base award­ed Lockheed Martin a $240 mil­lion con­tract to devel­op a pro­to­type pay­load for its new Protected Tactical SATCOM (PTS) system.
PTS is a next-gen­er­a­tion capa­bil­i­ty con­nect­ing warfight­ers with more agile and jam-resis­tant satel­lite com­mu­ni­ca­tions (SATCOM). The com­plete system will deploy a con­stel­la­tion of ded­i­cat­ed geo­sta­tion­ary satel­lites, com­mer­cial­ly hosted pay­loads, and coali­tion part­ner satel­lites inte­grat­ed through a ground con­trol net­work to pro­vide U.S. and coali­tion forces pro­tect­ed com­mu­ni­ca­tions in a data hungry bat­tle­space.
SMC's acqui­si­tion begins with a rapid pro­to­typ­ing phase for a new mis­sion pay­load host­ing the Protected Tactical Waveform (PTW). The fully-processed pay­loads will ensure adap­tive, anti-jam­ming com­mu­ni­ca­tions chan­nels are avail­able to allied forces in a con­test­ed envi­ron­ment.
SMC is lever­ag­ing Other Transaction Authority (OTA) con­tract­ing mech­a­nisms rather than a tra­di­tion­al Federal Acquisition Regulation (FAR)-based acqui­si­tion for pro­to­typ­ing to pro­vide agile devel­op­ment, "E.P.I.C. Speed," and an avenue for non-tra­di­tion­al par­tic­i­pa­tion. E.P.I.C. Speed is SMC's acronym for Enterprise, Partnership, Innovation, Culture and Speed.
Lockheed Martin is excit­ed to be in a posi­tion to rapid­ly devel­op pro­tect­ed SATCOM pay­load tech­nolo­gies that will ben­e­fit the warfight­er.
"Teaming with non-tra­di­tion­al hard­ware and soft­ware devel­op­ers has enabled the Lockheed Martin team to leap frog com­mu­ni­ca­tions pay­load capa­bil­i­ties," said Erik Daehler, Lockheed Martin's direc­tor of Strategic Communications Architectures.
"We are able to 'Go Fast,' both in tech­nol­o­gy deploy­ment and con­tract­ing struc­ture, due to the nature of the OTA acqui­si­tion. Our part­ner­ship with the Space Enterprise Consortium (SpEC) has made these non-tra­di­tion­al acqui­si­tions pos­si­ble."
"Lockheed Martin under­stands how impor­tant pro­tect­ed com­mu­ni­ca­tions are to our tac­ti­cal warfight­ers deployed down­range. We also know that our SATCOM sys­tems have to evolve to stay ahead of the threats, because a space system that can't sur­vive Day 1 of a con­flict can't achieve the mis­sion," said Mike Cacheiro, Lockheed Martin's vice pres­i­dent for Protected Military SATCOM.
"Having deliv­ered the nation's essen­tial satel­lite com­mu­ni­ca­tions sys­tems, we are unique­ly posi­tioned to part­ner with the U.S. Space Force to devel­op the next generation's inno­v­a­tive, resilient and mod­u­lar pro­tect­ed tac­ti­cal SATCOM archi­tec­ture."
Lockheed Martin launched the first com­mer­cial pro­tect­ed com­mu­ni­ca­tions pay­load on Hellas Sat‑4/SaudiGeoSat‑1 (HS‑4/SGS‑1) in 2019, fea­tur­ing the most advanced dig­i­tal signal proces­sor and pro­tect­ed com­mu­ni­ca­tions algo­rithms avail­able. These tech­nolo­gies along with mis­sion exper­tise and a part­ner­ship with the Space Force will dra­mat­i­cal­ly accel­er­ate PTS to the warfight­er.
PTS con­tin­ues Lockheed Martin's legacy of devel­op­ing resilient pro­tect­ed com­mu­ni­ca­tions for the mil­i­tary that includes both the Advanced Extremely High Frequency (AEHF) and the MILSTAR sys­tems.
In 2015, the Air Force award­ed the com­pa­ny a con­tract for Combined Orbital Operations Logistics Sustainment (COOLS), which cost-effec­tive­ly con­sol­i­dat­ed the sus­tain­ment of the AEHF, MILSTAR and DSCS III con­stel­la­tions in one ground system. In 2019, the COOL\R con­tract extend­ed that sus­tain­ment empha­siz­ing addi­tion­al resilien­cy, cyber and mis­sion plan­ning enhance­ments.
Lockheed Martin has devel­oped and built more than 300 pay­loads for a vari­ety of mis­sions. The com­pa­ny has more than 50 years of expe­ri­ence as a pay­load inte­gra­tor, devel­op­ing cut­ting-edge tech­nolo­gies sup­port­ing our nation's crit­i­cal mis­sions.
Source: DefenceTalk.com