Jordanian and US Naval Forces Complete Exercise Infinite Defender 20
The Jordanian Armed Forces (JAF) and US Navy, Marine Corps and Coast Guard forces were par­tic­i­pat­ing in the exer­cise Infinite Defender (ID) 20 from September 1 to 10.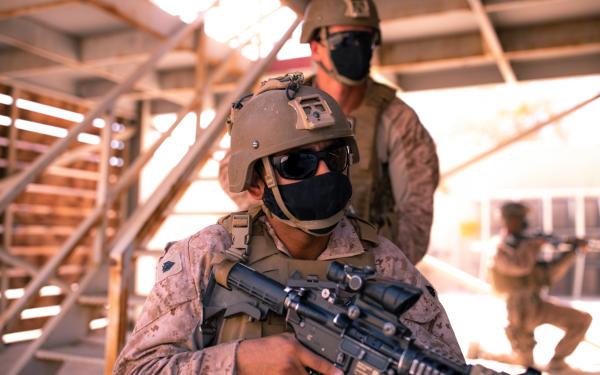 ID 20 was the cap­stone in a series of bilat­er­al exer­cis­es between the JAF and U.S. Naval Forces Central Command (NAVCENT), aimed at enhanc­ing part­ner­ship and inter­op­er­abil­i­ty between the two coun­tries' armed forces.
The JAF reg­u­lar­ly con­ducts mar­itime exer­cis­es and oper­a­tions with NAVCENT, includ­ing their involve­ment with Combined Maritime Forces (CMF). Jordan has com­mand­ed CMF Combined Tasks Forces three times.
This year, the exer­cise has been focused on mar­itime infra­struc­ture pro­tec­tion (MIP), explo­sive ord­nance dis­pos­al (EOD), and anti-ter­ror­ism force pro­tec­tion (ATFP). Participating U.S. forces include a guided-mis­sile destroy­er (DDG), a Navy EOD and dive team, a Coast Guard mar­itime engage­ment team (MET), a Marine Corps pla­toon, and addi­tion­al staff and per­son­nel.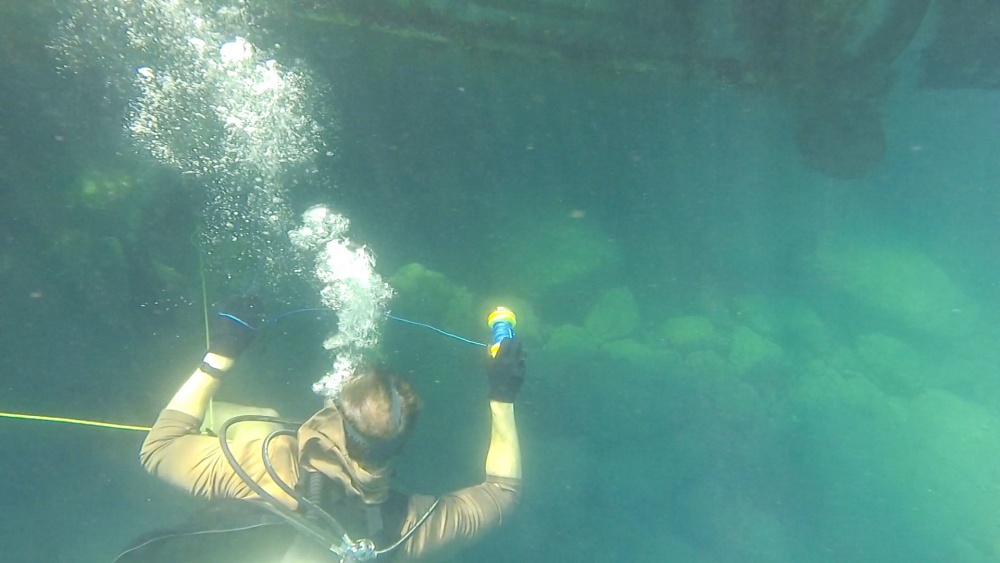 US par­tic­i­pants were asso­ci­at­ed with NAVCENT Task Forces 51⁄5, 55, and 56 which pro­vides US ser­vice mem­bers from the Navy, Marine Corps and Coast Guard the oppor­tu­ni­ty to refine their skills in crit­i­cal mis­sion areas while work­ing along­side crit­i­cal region­al part­ners.
"Our blue-green team has a long his­to­ry of oper­at­ing along­side the JAF to address common threats to region­al secu­ri­ty," said Brig. Gen. Farrell Sullivan, com­man­der of Task Force 51/5th Marine Expeditionary Brigade.
"It is cru­cial that we main­tain this strong rela­tion­ship and con­tin­ue to hone our mutual defen­sive capa­bil­i­ties."
ID 20 was also the largest bi-lat­er­al exer­cise NAVCENT has taken part in since the onset of the coro­n­avirus (COVID-19) pan­dem­ic ear­li­er this year. The par­tic­i­pants have con­duct­ed mul­ti­ple vir­tu­al plan­ning con­fer­ences to ensure all require­ments and cross-coor­di­na­tion are met. Throughout the exer­cise, per­son­nel was adher­ing to health and safety guide­lines, such as social dis­tanc­ing and wear­ing face cov­er­ings, to mit­i­gate the spread of the virus.
The U.S. 5th Fleet area of oper­a­tions encom­pass­es about 2.5 mil­lion square miles of water area and includes the Arabian Gulf, Gulf of Oman, Red Sea and parts of the Indian Ocean. The expanse is com­prised of 20 coun­tries and includes three crit­i­cal choke points at the Strait of Hormuz, the Suez Canal and the Strait of Bab al Mandeb at the south­ern tip of Yemen.