Industry: Include Agencies' Approval of Cloud Service Providers in FISMA Metrics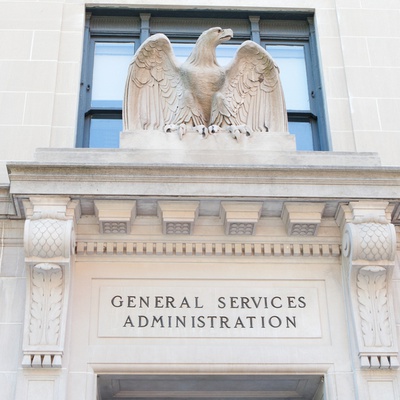 The General Services Administration large­ly agrees with indus­try-endorsed rec­om­men­da­tions for improv­ing the Federal Risk and Authorization Management Program meant to hasten the government's use of cloud ser­vice providers, accord­ing to a GSA offi­cial who noted efforts to intro­duce trans­paren­cy into how long agen­cies are taking to approve sub­mis­sions.
"We're sub­stan­tial­ly in agree­ment with the report," said Anil Cheriyan, deputy com­mis­sion­er of GSA's fed­er­al acqui­si­tion ser­vice and direc­tor of tech­nol­o­gy trans­for­ma­tion ser­vices. "We'll also be work­ing on man­ag­ing the time­line, end to end."
Cheriyan spoke Friday at an event hosted by the Center for Cybersecurity Law and Policy where the group released a number of rec­om­men­da­tions in a report derived from con­ver­sa­tions with cur­rent and former gov­ern­ment offi­cials as well as cloud ser­vice providers involved with FedRAMP— the process that looks to ensure their offer­ings include appro­pri­ate cyber­se­cu­ri­ty con­trols.
FedRAMP admin­is­tra­tors have come under pres­sure from mul­ti­ple direc­tions as indus­try bemoans a lengthy, overly manual and sub­jec­tive review process that the Government Accountability Office report­ed many agen­cies side­step entire­ly.
Legislation to codify FedRAMP passed the House Feb. 6 with $100 mil­lion includ­ed to add more automa­tion to the reviews.
"Establish and report [Authority To Operate]-related met­rics via annual [Federal Information Security Management Act] report­ing to pro­vide account­abil­i­ty," was a key rec­om­men­da­tion of the paper released today.
Cheriyan defend­ed the "core" approval process within GSA, saying that had actu­al­ly improved, but he said more needed to be done to manage enti­ties out­side the agency's con­trol.
"We'll need help from the agen­cies and from [the Office of Management and Budget], from a policy stand­point, mea­sur­ing those time­lines and really making sure that those are trans­par­ent and clear," he said.
One indus­try rep­re­sen­ta­tive at the event noted skewed incen­tives for agency autho­riz­ers making their way through the review process and said it would be good to find a policy carrot that could shift those.
"No one ever gets called up to the Hill because they approved some­thing faster and did a really good job," said Joseph Stuntz of Virtru. "They get called up because some­thing bad hap­pened, they had a secu­ri­ty inci­dent."
In gen­er­al, the pro­po­nents of a more expe­di­ent FedRAMP approval process said agency autho­riz­ers should be risk con­scious rather than risk averse.
The prin­ci­ple of risk man­age­ment assumes that, with lim­it­ed bud­gets, orga­ni­za­tions must make strate­gic choic­es about where to put resources and where to accept risk, ide­al­ly based on chang­ing threats.
"The risk appetite has been a chal­lenge," the Center for Cybersecurity Law and Policy's John Banghart said intro­duc­ing the rec­om­men­da­tions, which advise: "Consolidate and stan­dard­ize the process for risk accep­tance across the fed­er­al gov­ern­ment."
Cheriyan, a former CIO of Suntrust, agreed on this point and said across GSA there will be a 50 per­cent increase in risk assess­ment train­ing by the end of the year.
"Understanding enter­prise risk frame­works is near and dear to my heart," he said.
Source: NextGov