Indonesia Is Reconsidering Contract With South Korea for 3 Diesel-Electric Submarines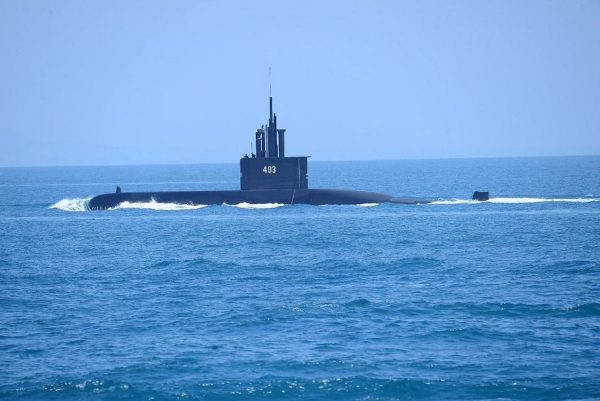 The Indonesian Ministry of Defense (MoD) is report­ed­ly recon­sid­er­ing an esti­mat­ed $900 mil­lion con­tract with South Korean ship­builder Daewoo Shipbuilding and Marine Engineering (DSME) for a second batch of three Type 209⁄1400 Nagapasa-class (Chang Bogo-class) diesel-elec­tric attack sub­marines (SSK) for the Indonesian Navy (Tentara Nasional Indonesia – Angkatan Laut), Jane's reports on April 1.
The prin­ci­pal reason behind the MoD's move to reeval­u­ate the con­tract is to report­ed­ly reduce defense expen­di­ture amid expec­ta­tions of shrink­ing defense bud­gets in coming years.
Two sources at the MoD and the Indonesian Navy con­firmed to Jane's "that among mat­ters being dis­cussed at the moment include legal and finan­cial impli­ca­tions of walk­ing away from the con­tract that was announced in April 2019." That con­tract was signed in Bandung, West Java on April 12 and is a follow-on order to three Nagapasa-class SSKs, the last of which, the KRI Alugoro (405), was launched in April 2019.
The Indonesian gov­ern­ment and DSME signed a con­tract for three Nagapasa-class SSKs in December 2011 under the MoD's 2024 Defense Strategic Plan. As I report­ed last year:
That plan calls for the pro­cure­ment of 10 new SSKs for the Navy. The deliv­ery of the second batch of SSKs is expect­ed to be com­plet­ed by 2026. The last time the ser­vice induct­ed new subs was in the 1980s fol­low­ing the deliv­ery of three German Type 209⁄1300 (Cakra–class) diesel-elec­tric attack sub­marines. The Navy has an oper­a­tional need for at least 12 SSKs, although this require­ment has report­ed­ly been cut down to eight.
The 1,400-ton Type 209⁄1400 SSK is a license-built vari­ant of the German Type 209 sub­ma­rine man­u­fac­tured by DSME. It has an oper­a­tional range of around 11,000 nau­ti­cal miles and an endurance of about 50 days. As I also noted last year, the 2019 con­tract fore­saw con­struc­tion of dif­fer­ent parts of the new SSKs in both Indonesia and South Korea:
Indonesian state-owned ship­builder PT PAL will con­struct two of the six mod­ules of the first SSK of the second batch in Indonesia. However, final assem­bly will take place at the Okpo DSME ship­yard in South Korea. For the second boat, the fourth Nagapasa-class SSK over­all, four mod­ules will be will build by PT PAL with final assem­bly also set to occur in South Korea. The six mod­ules for the third and last SSK will report­ed­ly all be built in Indonesia. It is unclear whether the final boat will be assem­bled local­ly or in South Korea.
Indonesia is report­ed­ly now recon­sid­er­ing a Turkish-built ver­sion of the Reis Type 214 SSK. The Indonesian Navy ini­tial­ly received an offer from Golcük Shipyard to supply that vari­ant in 2017, but ulti­mate­ly opted for the Type 209⁄1400 SSK.