India's Great Firewall Against China Could Backfire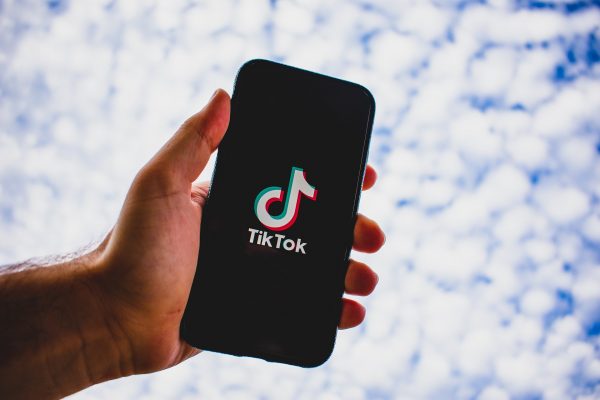 In an unprece­dent­ed move this week, India banned 59 Chinese smart­phone apps, includ­ing pop­u­lar appli­ca­tions such as TikTok and CamScanner. The gov­ern­ment jus­ti­fied the deci­sion on the basis of "data secu­ri­ty" and "pri­va­cy" con­cerns which, the Ministry of Information Technology said, also pose a threat to India's "sov­er­eign­ty and secu­ri­ty."
Privacy con­cerns have been buzzing around India's dig­i­tal econ­o­my for years, but the timing of the move sug­gests that its impe­tus lies else­where. The Modi gov­ern­ment hopes that this deci­sion will serve as retal­i­a­tion against Beijing for the long-run­ning border ten­sions between the two coun­tries.
During the course of the ongo­ing stand­off, many Indians have repeat­ed­ly called for eco­nom­ic boy­cott mea­sures against China. The prob­lem is that India's share in Chinese trade is far too small to make much of a dent (by some esti­mates, Vietnam is sta­tis­ti­cal­ly more influ­en­tial on this count).
But the inter­net is a dif­fer­ent bat­tle­field. Chinese apps have proven increas­ing­ly pop­u­lar in India's mas­sive market in recent years: According to one report, they account­ed for over 60 per­cent of the Indian market in 2019, after having been only a frac­tion of that in 2015. Last year, TikTok clocked over 300 mil­lion down­loads in India – nearly 80 mil­lion more than the second-placed WhatsApp. And six out of the top ten most pop­u­lar apps in India were Chinese.
With a young and increas­ing­ly con­nect­ed pop­u­la­tion, the Indian inter­net market is only going to boom in the years to come. And China was well poised to grow its foot­print fur­ther – until New Delhi erect­ed its fire­wall. India now hopes that the loss in rev­enue from the Indian inter­net market will have some sting.
Yet, despite this ratio­nale, this deci­sion could be poten­tial­ly coun­ter­pro­duc­tive. As many have point­ed out on social media, the ban can be easily side-stepped through the use of vir­tu­al pri­vate net­works (VPNs). That means that to enforce the ban, the gov­ern­ment must now mon­i­tor the online behav­ior of its people much more close­ly, includ­ing by pos­si­bly block­ing VPNs. If all this comes to pass, India will be firmly on the high-road to inter­net sur­veil­lance – the oppo­site of pro­tect­ing user pri­va­cy.
India's recent track-record on issues of inter­net free­dom and data pri­va­cy is not par­tic­u­lar­ly reas­sur­ing either. Earlier this year, it broke the record for the longest inter­net shut­down in a democ­ra­cy. Then, con­cerns erupt­ed over the National Social Registry data­base, which ana­lysts said would com­pro­mise the per­son­al data of people. Shortly after­wards, India's COVID-19 con­tract-trac­ing app, Aarogya Setu, was said to be more intru­sive and less trans­par­ent than sim­i­lar apps in coun­tries like Singapore. The fire­wall against China could now push New Delhi to fur­ther extend the sur­veil­lance state.
The ban could also create other col­lat­er­al prob­lems. In recent years, tens of thou­sands of Indian stu­dents have flocked to Chinese uni­ver­si­ties. While the over­whelm­ing major­i­ty of them go to make use of the low-cost med­ical edu­ca­tion system, many more have trav­eled to China more recent­ly to study Chinese policy, pol­i­tics and soci­ety. And most Indian stu­dents in China depend on Chinese apps such as WeChat to cor­re­spond with their col­leagues and uni­ver­si­ties – there­by making life much harder for them now.
The new restric­tions will also have long-term strate­gic costs. If the ban con­tin­ues for long, these bar­ri­ers will restrict stu­dent exchanges with China – which will also mean fewer Indian stu­dents study­ing in China about China and fewer inter­ac­tions between Indian and Chinese schol­ars. For the future of Indian for­eign policy, this will be the exact oppo­site of what New Delhi needs; now more than ever, India des­per­ate­ly needs China schol­ars who have expe­ri­enced that coun­try exten­sive­ly.
If New Delhi's major con­cern truly is pri­va­cy, it would be much better off look­ing to intro­duce stronger pri­va­cy pro­tec­tion, includ­ing on Chinese apps. India's pri­va­cy laws have long been over­due for reform – and this could have been a great oppor­tu­ni­ty to ful­fill that cause. But if New Delhi's moti­va­tion is strate­gic, this deci­sion will not be very help­ful. Despite the clout of India's grow­ing inter­net market, it's unlike­ly that China will relent on its aggres­sive border policy due to the ban. China has been rather head­strong under far stronger eco­nom­ic pres­sure from coun­tries like Japan and the US, for instance.
The ban will not plug India's power dis­par­i­ty with China – the main objec­tive that New Delhi should pursue in order to deter future aggres­sion. Instead, it could simply weaken India by dilut­ing its free soci­ety.