How to Know if You're Contributing Enough to the TSP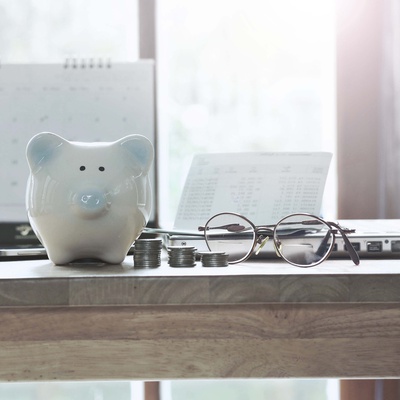 This is a ques­tion I get all the time. Am I con­tribut­ing enough money to the Thrift Savings Plan, the 401(k)-style retire­ment pro­gram for fed­er­al employ­ees? In other words, how much should you be putting aside every pay­check for the future?
Like many other ques­tions in life, there is no per­fect answer. If there was, it would make my job as a finan­cial plan­ner much easier.
To answer the ques­tion cor­rect­ly, the first thing to know is what you are going to be using your TSP for. For most feds, it is for retire­ment. The next ques­tion is much harder: How much will you need at retire­ment?
And what makes it so dif­fi­cult is that for some people, $100,000 may be enough; for others, $2 mil­lion may not be enough. Everyone's retire­ment plans, goals, and needs are dif­fer­ent. Some people have no con­sumer debt, no mort­gage, and all their expens­es are cov­ered by their pen­sion and social secu­ri­ty. They really don't need much from their TSP in retire­ment other than fun money. Others may still be paying off their mort­gage or may have a more expen­sive lifestyle in retire­ment.
External fac­tors make a huge dif­fer­ence as well. This includes things like infla­tion, tax rates, and invest­ment returns.
One big poten­tial curve­ball that might affect all of us is the deple­tion of Social Security. At the cur­rent rate, with­out some kind of inter­ven­tion, there won't be enough funds to pay out full ben­e­fits start­ing in 2035. Government lead­ers may well come up with a way to fill the gap, but it will have to come from some­where and that some­where is usu­al­ly us, the tax­pay­ers. And regard­less of what hap­pens to Social Security, that is just the tip of the ice­berg when it comes to the ben­e­fits fed­er­al retirees rely on from the fed­er­al gov­ern­ment. That's not to say we should all plan on the gov­ern­ment going under — that's not likely, and if it hap­pens we will have bigger prob­lems.
But it's impor­tant to under­stand that the TSP is one of the few ben­e­fits you have con­trol over. You con­trol how much you invest, how you invest, and how you use it in retire­ment. And because you have con­trol, the TSP is one of the best tools to fill all your retire­ment gaps and pre­pare for finan­cial sur­pris­es.
So when feds ask me how much they should be invest­ing, I tell them "as much as you pos­si­bly can." It is much easier to work with "too much" money at retire­ment than not enough. The odds are things will go a lot better than your worst case sce­nario. Still, I don't endorse post­pon­ing all trips, enter­tain­ment, and nice things until retire­ment just in the name of fill­ing your TSP account as much as pos­si­ble. You have to find a bal­ance that works for you now, but also takes care of your future needs.
Like any­thing else, the sooner you start, the easier it is to be pre­pared. This is why it is so impor­tant to start plan­ning as early as pos­si­ble in your career so that you can make nec­es­sary adjust­ments as you go. It is much more painful to make a mea­sur­able dif­fer­ence in the last 2 years before retire­ment. If you haven't start­ed saving already, start now. You will thank your­self over and over again.
Dallen Haws is a finan­cial plan­ner and host of the "Plan Your Federal Benefits" YouTube channel as well as a podcast at PlanYourFederalBenefits.com.