How COVID-19 Will Reshape Indo-Pacific Security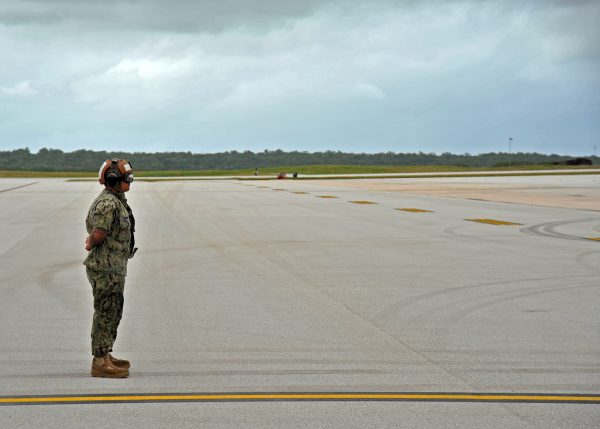 In just a few months, COVID-19 has spread across the Indo-Pacific, infect­ing thou­sands and caus­ing mas­sive social and eco­nom­ic dis­rup­tion. While some states, like South Korea and Vietnam, have had great suc­cess in con­tain­ing the pan­dem­ic, others like India, Indonesia, and, of course, the United States con­tin­ue to face sub­stan­tial domes­tic out­breaks. COVID-19 will likely have a range of sig­nif­i­cant effects on Indo-Pacific secu­ri­ty and geopol­i­tics in both the short and long-term.
In the near future, COVID-19 will degrade mil­i­tary readi­ness in the Indo-Pacific. Militaries across the region have had to for­feit large-scale train­ing exer­cis­es that help main­tain readi­ness. The U.S. and South Korea can­celed their reg­u­lar joint exer­cis­es ear­li­er this year. The U.S. and the Philippines sim­i­lar­ly called off the annual Balikatan exer­cis­es in May. Australia recent­ly can­celed the multi­na­tion­al Pitch Black exer­cis­es, which would have includ­ed the U.S., South Korea, Japan, and other region­al powers. In gen­er­al, lower levels of readi­ness across the region will increase the risk of inter­na­tion­al acci­dents and inci­dents involv­ing mil­i­tary forces. The can­cel­la­tion of so many joint U.S.-allied exer­cis­es may also lead U.S. allies and adver­saries alike to ques­tion whether the U.S. armed forces remain able to meet the United States' exten­sive secu­ri­ty com­mit­ments in the Indo-Pacific.
The pan­dem­ic may also lead to greater insta­bil­i­ty on the Korean Peninsula in the near term. North Korea already faces mount­ing eco­nom­ic dif­fi­cul­ties as the result of inter­na­tion­al sanc­tions and the North's deci­sion to close its border with China, its largest trad­ing part­ner, to pre­vent the spread of COVID-19. Should the coro­n­avirus arrive in North Korea, the coun­try will likely face an acute crisis given its pover­ty and poor health­care infra­struc­ture. A frag­ile North Korea could lash out aggres­sive­ly in an attempt to dis­tract its cit­i­zen­ry and secure con­ces­sions in the form of inter­na­tion­al human­i­tar­i­an assis­tance. Already, North Korea has demol­ished its joint liai­son office with the South near Kaesong in a dra­mat­ic show of force; the North will likely engage in fur­ther provo­ca­tions in the months to come.
COVID-19 also may tem­porar­i­ly impede India's grow­ing role in Indo-Pacific region­al secu­ri­ty. Over the last decade, India has steadi­ly shift­ed toward becom­ing a "net secu­ri­ty provider" in the region, strength­en­ing its naval capa­bil­i­ties, sup­port­ing mar­itime capac­i­ty-build­ing efforts in Southeast Asia, and step­ping up engage­ment in mul­ti­lat­er­al secu­ri­ty dia­logues like the "Quad." Despite a dra­con­ian lock­down this spring, how­ev­er, Indian COVID-19 cases are now rising rapid­ly. With an over­bur­dened health care system and an econ­o­my still strug­gling from the ear­li­er lock­down, the Modi admin­is­tra­tion may have no choice but to focus its atten­tion and resources inward toward resolv­ing these domes­tic chal­lenges.
The pan­dem­ic will also have sev­er­al long-term strate­gic impacts on region­al secu­ri­ty in the Indo-Pacific. Perhaps most impor­tant­ly, COVID-19 is likely to inten­si­fy U.S.-China region­al rival­ry. For many in the United States, the pan­dem­ic high­lights the costs of U.S.-China inter­de­pen­dence and the unre­li­a­bil­i­ty of the Chinese gov­ern­ment. Many in China, in turn, view U.S. crit­i­cism of China as a cyn­i­cal effort to dis­tract from the U.S. government's botched response to the pan­dem­ic. The mutual antag­o­nism born out of the COVID-19 epi­dem­ic is likely to out­last the dis­ease itself, con­tribut­ing to grow­ing strate­gic com­pe­ti­tion between the Indo-Pacific's two most pow­er­ful states.
The coro­n­avirus may also have a long-term impact on U.S. and Chinese region­al influ­ence and power. As the U.S. has strug­gled to con­tain the virus at home, its region­al (and global) rep­u­ta­tion has suf­fered. China, mean­while, has lever­aged assis­tance and pro­pa­gan­da to strength­en its soft power in devel­op­ing states across the region. At the same time, China has taken advan­tage of region­al states' pre­oc­cu­pa­tion with the coro­n­avirus to increase its coer­cive efforts in con­test­ed ter­ri­to­ry in the South and East China Seas and along the Sino-Indian border while engag­ing in a pro­tract­ed cyber offen­sive against Australia.
In the long run, COVID-19 is also likely to damage the legit­i­ma­cy of the lib­er­al inter­na­tion­al order in the Indo-Pacific. Leading inter­na­tion­al insti­tu­tions have strug­gled to manage the out­break. The G‑7, for instance, was unable to even release a joint state­ment on the pan­dem­ic. Perhaps most notably, the World Health Organization (WHO) has seen its rep­u­ta­tion dam­aged by its obse­quious­ness toward China and the U.S. deci­sion to cut ties with the orga­ni­za­tion.
At the same time, the coro­n­avirus may well con­tribute to the emer­gence of new region­al insti­tu­tions designed to tackle shared secu­ri­ty chal­lenges. The exist­ing "Quad" states — the United States, India, Japan, and Australia — have teamed up with South Korea, Vietnam, and New Zealand in the "Quad Plus" dia­logue to coor­di­nate their respons­es to the coro­n­avirus. This could pave the way for greater mul­ti­lat­er­al coop­er­a­tion between these key region­al stake­hold­ers in the future on both transna­tion­al and tra­di­tion­al secu­ri­ty issues.
Lastly, the COVID-19 pan­dem­ic will likely have a long-term impact on threat per­cep­tions across the Indo-Pacific. States, facing the exten­sive damage caused by the coro­n­avirus, are likely to take path­o­gen­ic secu­ri­ty more seri­ous­ly in the long-run. Already, polling data indi­cates that U.S. cit­i­zens see the spread of dis­ease as the top global threat facing their coun­try. It is unclear, how­ev­er, whether Indo-Pacific states will rely on mul­ti­lat­er­al or uni­lat­er­al strate­gies to address path­o­gen­ic secu­ri­ty con­cerns. While the cre­ation of the Quad Plus dia­logue sug­gests that states may see mul­ti­lat­er­al­ism as a pro­duc­tive path for­ward, the U.S. split with the WHO simul­ta­ne­ous­ly hints at the fragili­ty of exist­ing mul­ti­lat­er­al mech­a­nisms for address­ing transna­tion­al threats.
Dr. Jiyoon Kim is a senior research fellow of the Institute of Democracy and Education.
Dr. Jihoon Yu is a lieu­tenant com­man­der in the ROK Navy work­ing on naval strat­e­gy and force devel­op­ment at the ROK Navy HQ.
Dr. Erik French is an assis­tant pro­fes­sor of International Studies at SUNY Brockport.