How Census Is Building a Citizenship Database Covering Everyone Living in the U.S.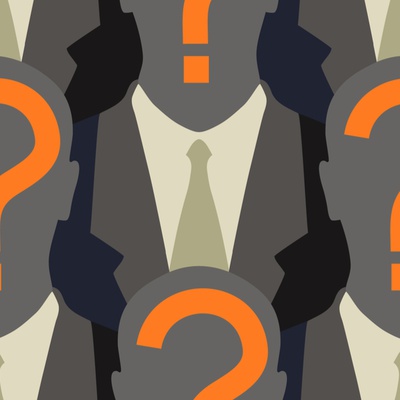 While the 2020 decen­ni­al count is under­way, the Census Bureau is work­ing on a sep­a­rate effort to iden­ti­fy the per­cent­age of the U.S. pop­u­la­tion that has legal cit­i­zen­ship. The result will be a Census-owned data­base of every person living in the U.S. with a sta­tis­ti­cal "cit­i­zen­ship esti­mate" linked to each indi­vid­ual.
The Trump admin­is­tra­tion ini­tial­ly pushed to include a cit­i­zen­ship ques­tion on the 2020 survey of America. However, in June of last year, the Supreme Court ruled 5 – 4 to pre­vent the admin­is­tra­tion from asking the ques­tion, citing poor jus­ti­fi­ca­tion for its inclu­sion.
A month after the ruling, President Trump signed Executive Order 13880, requir­ing the bureau to pro­duce data on the cit­i­zen voting-age pop­u­la­tion, or CVAP, by the end of March 2021, and man­dat­ing rel­e­vant agen­cies share data­bas­es to help Census achieve that end.
Next year, the bureau will release a pub­licly-avail­able sta­tis­ti­cal mod­el­ing of cit­i­zen and non-cit­i­zen pop­u­la­tions through­out the coun­try, anonymized using a cut­ting-edge mask­ing system. The effort will also create a dataset with a cit­i­zen­ship esti­mate for every person in the U.S., which — by law and by prac­tice — should never be seen out­side of the Census Bureau.
In an inter­nal doc­u­ment obtained by Nextgov, bureau offi­cials note the Census Unedited File — which is used to deter­mine appor­tion­ments, includ­ing con­gres­sion­al rep­re­sen­ta­tives — will not con­tain any cit­i­zen­ship data. Instead, the bureau will create a sep­a­rate micro-data file, or MDF, with the best cit­i­zen­ship esti­mate asso­ci­at­ed with each census respon­dent.
That micro-data file, along with the Census Edited File — an updat­ed ver­sion of the CUF that cor­rects and back­fills miss­ing infor­ma­tion — will be put through the 2020 Disclosure Avoidance System, "which will do the final record link­age and place a con­fi­den­tial­i­ty pro­tect­ed cit­i­zen­ship vari­able on the same MDF as will be used to pro­duce the redis­trict­ing data," accord­ing to the doc­u­ments.
While the cit­i­zen­ship status of indi­vid­u­als will not be made public, Census will be pub­lish­ing CVAP tables that break down cit­i­zen­ship esti­mates at the block level — the most gran­u­lar level of census data. Those tables are sched­uled for release by March 31, 2021.
However, keep­ing that amount of public data anonymized is no simple thing. With sur­pris­ing­ly few bits of cor­re­lat­ed data, a once-anony­mous person can easily be iden­ti­fied. This becomes much easier when cou­pled with infor­ma­tion pub­licly avail­able on the inter­net, such as social media pro­files.
To pre­vent crim­i­nals and other mali­cious actors from reverse engi­neer­ing iden­ti­ties, Census is employ­ing a new dis­clo­sure avoid­ance system for all 2020 census data shared pub­licly.
"Our deci­sion to deploy a mod­ern­ized dis­clo­sure avoid­ance system for the 2020 census was driven by research show­ing that meth­ods we used to pro­tect the 2010 census and ear­li­er sta­tis­tics can no longer ade­quate­ly defend against today's pri­va­cy threats," John Abowd, Census' asso­ciate direc­tor for research and method­ol­o­gy and chief sci­en­tist, and Victoria Velkoff, chief of the American Community Survey Office, wrote in an October 2019 blog post explain­ing the new system devel­oped by cryp­tog­ra­phers and data sci­en­tists.
The new dif­fer­en­tial pri­va­cy system injects "noise" into the datasets by using an algo­rithm that makes tar­get­ed changes to the data to pre­vent out­side actors — mali­cious or oth­er­wise — from reverse engi­neer­ing iden­ti­ties.
Census has been using var­i­ous forms of dif­fer­en­tial pri­va­cy — also known as formal pri­va­cy — since 2008, though never at the scale it will be used for on 2020 census data. In the past, Census only added uncer­tain­ty to select sta­tis­tics with a high risk for deanonymiza­tion to avoid adding so much noise that the sta­tis­tics become unre­li­able.
For the coming count, uncer­tain­ty will be added to entire pub­lished datasets using state-of-the-art math­e­mat­i­cal models.
"The new method allows us to pre­cise­ly con­trol the amount of uncer­tain­ty that we add accord­ing to pri­va­cy require­ments," Abowd and Velkoff wrote. "And, by doc­u­ment­ing the prop­er­ties of this uncer­tain­ty, we can help data users deter­mine if pub­lished esti­mates are suf­fi­cient­ly accu­rate for their spe­cif­ic appli­ca­tions. In this manner, we can deter­mine the data's 'fit­ness for use.'"
With the public datasets anonymized, it will be up to Census to pro­tect the raw data.
While the dis­clo­sure avoid­ance system is designed to ensure per­son­al data remains anony­mous, Robert Groves, provost of Georgetown University, who led the Census Bureau during the 2010 decen­ni­al count, said two things will ensure the raw, nonanonymized data­base is never used to target indi­vid­u­als: law and cul­ture.
Groves, in an inter­view with Nextgov after review­ing the doc­u­ments, cited a legal pro­vi­sion known as "func­tion­al sep­a­ra­tion."
"Once you enter a sta­tis­ti­cal agency envi­ron­ment, it's a one-way street," he explained. "As soon as that Homeland Security dataset enters behind the fire­wall of Census, the laws of Census apply. It's no longer a Homeland Security dataset, in a sense. It is con­trolled by the Census Bureau. And, under the Title 13 law, it is absolute­ly crys­tal clear that the com­bined dataset never exits Census with indi­vid­ual person records on it. Only sta­tis­tics can exit."
That pro­tec­tion extends to the high­est levels.
"Even if it's request­ed by the pres­i­dent, it's absolute­ly ille­gal," Groves con­firmed when asked. "And even if it were an exec­u­tive order direct­ing Census to do this, the statute would trump the order."
Beyond the law, Groves said the cul­ture of sta­tis­ti­cians and public ser­vants work­ing at the Census Bureau would make it almost impos­si­ble for the data to leak out unno­ticed.
"If there's any­thing I believe most strong­ly, it's if there's any ille­gal act that is pro­posed or pro­mul­gat­ed, the staff at the Census Bureau would call [reporters] within 30 sec­onds. They are devot­ed to sup­ply­ing the coun­try sta­tis­ti­cal infor­ma­tion under the law," he said, adding that that devo­tion is rooted in neces­si­ty.
"The reason those laws exist is if indi­vid­ual records were freely given for enforce­ment pro­ce­dures from the decen­ni­al census, then the coop­er­a­tion from the public with the census is dec­i­mat­ed," Groves said. "These sta­tis­ti­cal agen­cies work with a social con­fi­dence — a trust with the public that the laws will be fol­lowed — and the laws were estab­lished to enhance that trust."
Estimating Citizenship
While the Census Bureau won't be able to ask each indi­vid­ual in the U.S. about their cit­i­zen­ship status, lever­ag­ing access to data held by other agen­cies will enable sta­tis­ti­cians to match census respon­dents with infor­ma­tion they have shared with the gov­ern­ment to build a "best cit­i­zen­ship" esti­mate for each indi­vid­ual.
The bureau has been work­ing on the algo­rithm to pro­duce that esti­mate since April 2018 and planned to final­ize the "final spec­i­fi­ca­tions and mod­el­ing details" before the end of March, accord­ing to an inter­nal doc­u­ment.
The bureau did not respond to repeat­ed requests for com­ments and updates on the status of that work or a com­pre­hen­sive break­down of which fed­er­al data­bas­es are active­ly being shared for this work.
However, the doc­u­ment offers a look into the main data­bas­es being used and the addi­tion­al data sources most likely to be tapped.
Bureau offi­cials believe about 90% of the U.S. pop­u­la­tion will be cov­ered by data from two sources: the Social Security Administration's Numerical Identification System, or Numident, which stores Social Security num­bers; and, the IRS' Individual Taxpayer Identification Numbers, or ITINs, which are used as a sub­sti­tute for those with­out Social Security num­bers. Approximately 94% of SSN records include cit­i­zen­ship infor­ma­tion.
However, if offi­cials deter­mine these sources are not suf­fi­cient, agen­cies con­trol a host of other datasets that could be added to the mix, includ­ing data­bas­es man­aged by the Center for Medicare and Medicaid Services, the depart­ments of State and Housing and Urban Development, and Homeland Security Department com­po­nents like U.S. Citizenship and Immigration Services and Immigration and Customs Enforcement.
In the brief­ing doc­u­ment, Census offi­cials said addi­tion­al data from Homeland Security, State and other depart­ments "are expect­ed to pro­vide the [per­son­al­ly iden­ti­fi­able infor­ma­tion] that enables record link­age for much of the bal­ance of the res­i­dent pop­u­la­tion." However, that comes with a caveat: "Provided that the PII on the 2020 Census is as reli­able as it was in 2010."
DHS released a pri­va­cy impact state­ment in December out­lin­ing how it would share infor­ma­tion with Census, though bureau offi­cials did not respond to requests for con­fir­ma­tion that the DHS data­bas­es have been accessed or inte­grat­ed into the cit­i­zen­ship esti­mates.
That data will be quan­ti­fied using the final­ized algo­rithm to pro­duce a best esti­mate for cit­i­zen­ship.
"For a single person, they'll col­lect mul­ti­ple data sources on cit­i­zen­ship. Inevitably, those sources won't agree. Then, the ques­tion is what do you do to esti­mate the best response for cit­i­zen­ship for that par­tic­u­lar person. They will esti­mate that with mod­el­ing across the var­i­ous data­bas­es," Groves said. "They'll also use the same sort of model if, despite all their efforts, for you they can't find a record that you're a cit­i­zen or you're not a cit­i­zen, they will impute your cit­i­zen­ship to that model."
Groves said we won't know how accu­rate those esti­mates are until well after the fact.
"No one's ever done this before," he said. "No one, at this point, I think it's fair to say, knows what the qual­i­ty of the result­ing esti­mates will be. We just don't know that. We'll know it after this, through eval­u­a­tion stud­ies. But this is just a good-faith sta­tis­ti­cal effort."
"Unfortunately, we don't have a lot of track record on this," he added. "These datasets, to my knowl­edge, have never been assem­bled the way they're trying to assem­ble them."
Source: NextGov