Following Ransomware Attack, Tyler Technologies Advises Clients to Change Passwords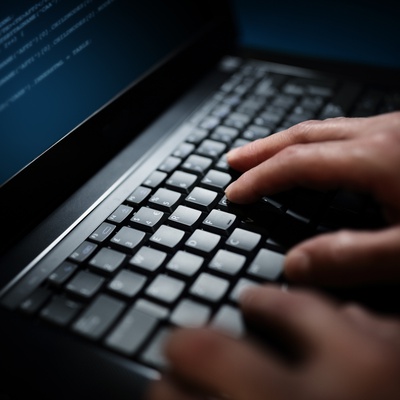 Tyler Technologies, a vendor that pro­vides soft­ware to states and local­i­ties, has advised clients to change pass­words after reports of sus­pi­cious login attempts, a warn­ing that comes as the com­pa­ny is deal­ing with a ran­somware attack on its own inter­nal net­work.
The com­pa­ny said over the week­end that it was aware of "sev­er­al sus­pi­cious logins to client sys­tems" and strong­ly rec­om­mend­ed that clients reset remote net­work access pass­words for Tyler staff, as well as cre­den­tials the company's staff would use to access appli­ca­tions.
A state­ment posted on Tyler's web­site says that the com­pa­ny learned of a cyber­se­cu­ri­ty breach to its inter­nal sys­tems — includ­ing phone and IT sys­tems — last Wednesday and has since con­firmed that the sit­u­a­tion involves a ran­somware attack.
The com­pa­ny declined to com­ment on Monday about how many clients report­ed sus­pi­cious login attempts, where those clients are locat­ed, or if any of the login attempts had suc­ceed­ed and result­ed in nefar­i­ous activ­i­ty of any kind.
In its online statement, Tyler says that because the company's inves­ti­ga­tion into the inci­dent is still active it would not pro­vide addi­tion­al specifics.
But the com­pa­ny empha­sized over the week­end that evi­dence so far seemed to indi­cate that the dig­i­tal attack was direct­ed at its own inter­nal cor­po­rate net­work and phone sys­tems, which are sep­a­rate from where the com­pa­ny hosts soft­ware for clients.
The com­pa­ny says it has been in con­tact with the FBI about the breach.
While the sit­u­a­tion is unfold­ing during the runup to the November elec­tion, Tyler has noted that it does not make elec­tion soft­ware.
There is height­ened con­cern about cyber­se­cu­ri­ty around the elec­tion after efforts by Russia to inter­fere in the 2016 pres­i­den­tial con­test.
But, in a state­ment issued Monday, the FBI and the Cybersecurity and Infrastructure Security Agency sug­gest­ed that bad actors may be fan­ning the flames around these wor­ries to raise doubts about the integri­ty of the upcom­ing elec­tion.
"Foreign actors and cyber crim­i­nals," the agen­cies said, are spread­ing false and incon­sis­tent infor­ma­tion through online plat­forms in an attempt to manip­u­late public opin­ion, dis­cred­it the elec­toral process and under­mine con­fi­dence in U.S. demo­c­ra­t­ic insti­tu­tions.
"These mali­cious actors could use these forums to also spread dis­in­for­ma­tion sug­gest­ing suc­cess­ful cyber oper­a­tions have com­pro­mised elec­tion infra­struc­ture and facil­i­tat­ed the 'hack­ing' and 'leak­ing' of U.S. voter reg­is­tra­tion data," the agen­cies added.
They point­ed out that a lot of U.S. voter infor­ma­tion can be pur­chased or acquired through pub­licly avail­able sources, and said that while "cyber actors" have in recent years obtained voter reg­is­tra­tion infor­ma­tion this did not affect the integri­ty of elec­tion results.
"The FBI and CISA have no infor­ma­tion sug­gest­ing any cyber­at­tack on U.S. elec­tion infra­struc­ture has pre­vent­ed an elec­tion from occur­ring, com­pro­mised the accu­ra­cy of voter reg­is­tra­tion infor­ma­tion, pre­vent­ed a reg­is­tered voter from cast­ing a ballot, or com­pro­mised the integri­ty of any bal­lots cast," the agen­cies also said.
The sit­u­a­tion with Tyler is unfold­ing as Washington state has faced a cyber­at­tack in recent days. State offi­cials there said last week that hack­ers were tar­get­ing the state. Bloomberg reported on Sunday that the attack had infect­ed com­put­er sys­tems used by many state agen­cies.
Washington's sec­re­tary of state's office said in a tweet last week that it was aware of "an active cyber threat" facing gov­ern­ment enti­ties through­out the coun­try, but that the office had "no reason at this time to believe this is tar­get­ed at elec­tions."