Does Indonesia's Deradicalization Program Work?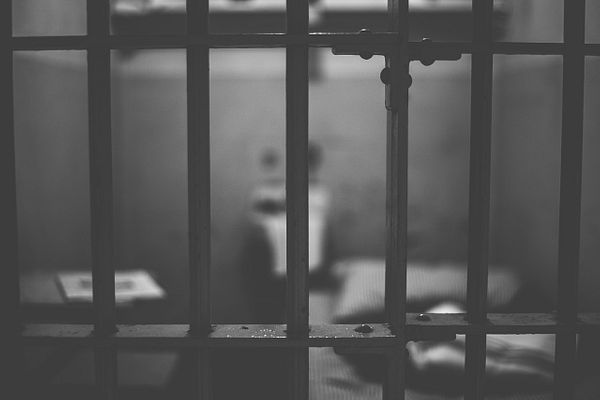 On June 20, Karyono Widodo attacked the deputy chief of police of the Karanganyar Regency, Central Java, with a knife. Widodo was a member of the Jamaah Ansharut Daulah (JAD) net­work. He had pre­vi­ous­ly been sen­tenced in 2016 for his role in Jakarta's ter­ror­ist attacks in January 2016, where he sup­port­ed JAD to pro­cure weapons and equip­ment. During his time in jail, Widodo refused to follow the reha­bil­i­ta­tion and derad­i­cal­iza­tion pro­gram, which has been set up by the National Counter Terrorism Agency (BNPT).
It was not the first time that a ter­ror­ist con­vict decid­ed to not follow such a pro­gram. As a matter of fact, our field research with both law enforce­ment offi­cers and former ter­ror­ist inmates shows that the cur­rent pro­gram deserves to be audit­ed. Some argue that very idea of the pro­gram and its approach is not well adapt­ed to its audi­ence. It is also impor­tant to keep in mind that derad­i­cal­iza­tion in prison is not a manda­to­ry pro­gram, and the inmates can refuse to par­tic­i­pate.
BNPT and select­ed NGOs are run­ning the in-prison derad­i­cal­iza­tion and reha­bil­i­ta­tion pro­grams. They have devel­oped at least two approach­es to doing so. The first one is a per­son­al approach, which relies on former inmates con­sid­ered to have been suc­cess­ful­ly reha­bil­i­tat­ed. Both BNPT and the NGOs assume that the ex-inmates will have sim­i­lar per­spec­tives and be per­son­al­ly closer to those serv­ing time in prison for ter­ror­ism, which will be useful to entice the inmates to par­tic­i­pate in the derad­i­cal­iza­tion pro­gram. This approach was applied with some suc­cess to mod­er­ate inmates, those whose ide­ol­o­gy is seen as "weak" and who only sym­pa­thized with the ter­ror­ist group's cause as they were con­vinced by sub­jec­tive nar­ra­tives spread by the terror groups.
However, this approach did not have much suc­cess in reshap­ing the ide­olo­gies of more hard­line ter­ror­ist con­victs. As an exam­ple, in 2016, a famous former ter­ror­ist was employed as con­sul­tant by the derad­i­cal­iza­tion pro­gram in Malang prison. When faced with pris­on­ers with strong ide­o­log­i­cal back­grounds, the ex-ter­ror­ist was beaten by the inmates as he was con­sid­ered a trai­tor. Instead of accom­plish­ing the program's mis­sion, rely­ing on former ter­ror­ists will only increase the anger of the most rad­i­cal inmates. Few will be will­ing to par­tic­i­pate in the pro­gram if by doing so they will also be deemed as trai­tors by their own net­works.
The second approach is to pro­pose lucra­tive oppor­tu­ni­ties if the inmates are will­ing to par­tic­i­pate in derad­i­cal­iza­tion pro­grams. In theory, the derad­i­cal­iza­tion pro­gram pro­vides inmates with oppor­tu­ni­ties to get parole (Pembebasan Bersyarat or PB), com­mu­ni­ca­tion with their fam­i­lies and visits during their time in prison, and eco­nom­ic sup­port after release. All these advan­tages are denied to the inmates who refused to par­tic­i­pate in the pro­gram.
Nevertheless, this approach shows also weak­ness­es and can back­fire. During our research in Surabaya after the 2018 bomb­ings, we met with a man named David, a con­vict­ed ter­ror­ist who has been released from Nusa Kambangan prison. While David fol­lowed the derad­i­cal­iza­tion and reha­bil­i­ta­tion pro­gram, he expressed how des­per­ate he was when none of the promis­es made by BNPT to sup­port him were deliv­ered. To make things worse, a team from BNPT vis­it­ed him on sev­er­al occa­sions, promis­ing more help that never mate­ri­al­ized. Later, David fell back into the path of rad­i­cal­ism and joined his old ter­ror­ist net­work, which offered to pro­vide finan­cial sup­port for David and his mother. Fortunately, a local police offi­cer who was in charge of mon­i­tor­ing David decid­ed to approach him and offered his sup­port to help him to cut ties with his former terror cell. David's case shows the weak­ness of this approach, and the clear need for account­abil­i­ty within the BNPT derad­i­cal­iza­tion and reha­bil­i­ta­tion pro­gram. This is far from the only such case where promised rewards have not been deliv­ered.
The suc­cess­ful reha­bil­i­ta­tion of former ter­ror­ist inmates is cru­cial for Indonesia's, region­al and global secu­ri­ty. As seen in early 2019, "reha­bil­i­tat­ed" people such as Rullie Rian Zeke and Ulfah Handayani Saleh, the couple behind the sui­cides bomb­ings at a Jolo cathe­dral, have man­aged to reach other jihad bat­tle­fields. While Rullie and Ulfah reached the south Philippines after fol­low­ing a short-term reha­bil­i­ta­tion pro­gram, sev­er­al other former inmates man­aged to join Islamic State in the Middle East and are now in pris­on­er camps in Syria.
A reflec­tion on how the pro­gram is pro­posed and deliv­ered to inmates is urgent­ly needed. In prison, rad­i­cal ide­ol­o­gy can be strength­ened by a group of ter­ror­ist con­victs; it also can spread to other inmates. This trend is even more wor­ry­ing after recent infor­ma­tion received from sev­er­al pris­ons, sug­gest­ing that the inmates took advan­tage of the derad­i­cal­iza­tion pro­gram as a way to get the incen­tives offered by the pro­gram, with­out engag­ing in good faith. This strat­e­gy was part of a sermon from JAD leader Abu Bakar Ba'asyir last year, encour­ag­ing inmates to reap the ben­e­fits of the derad­i­cal­iza­tion pro­grams with­out solemn­ly fol­low­ing it.
Setting up and run­ning an effec­tive derad­i­cal­iza­tion pro­gram is indeed ardu­ous work. However, eval­u­at­ing the pro­gram and main­tain­ing it could improve the effec­tive­ness of derad­i­cal­iza­tion in Indonesia. If not, we can only expect more recidi­vism from ex-inmates. Individuals such as Juhanda (the Samarinda church bomb­ing), Chalid Basemele, Rullie and Ulfah (the Jolo church bomb­ing), Harry Kuncoro, Karyono Widodo (Karanganyar attack), and those former inmates who are cur­rent­ly in Syrian camps are enough evi­dence that the derad­i­cal­iza­tion and reha­bil­i­ta­tion pro­gram led by BNPT is not address­ing the issue as intend­ed. While extra fund­ing is needed in Indonesia's coun­tert­er­ror­ist strat­e­gy, it is nec­es­sary to make sure that the extra budget will be used in an effi­cient way.
Ulta Levenia is the lead researcher of Galatea on Terrorism and a con­sul­tant for Semar Sentinel Pte Ltd.
Alban Sciascia is the direc­tor of Semar Sentinel Pte Ltd. He is also an author for Galatea.