Defense Department Halts Health Records Rollout During COVID-19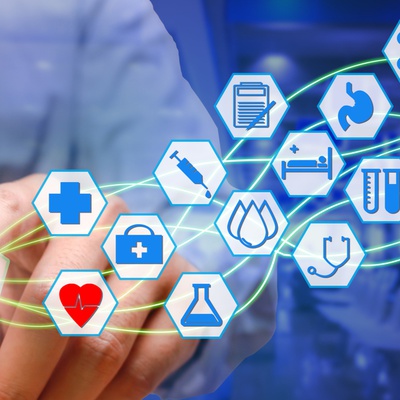 The Defense Department has tem­porar­i­ly sus­pend­ed the deploy­ment of its new com­mer­cial elec­tron­ic health records system.
According to an offi­cial from the Defense Healthcare Management System, the deci­sion will allow mil­i­tary health care providers to better focus on the COVID-19 out­break. The agency will con­tin­ue to sup­port eight exist­ing deploy­ments of the MHS Genesis soft­ware, the offi­cial said.
"The MHS GENESIS team highly values people and rec­og­nizes the incred­i­ble efforts of our providers. We want to ensure our providers can remain focused on the pan­dem­ic and not be dis­tract­ed with MHS GENESIS deploy­ment activ­i­ties," Cori Hughes, direc­tor of pro­gram inte­gra­tion for the Defense Healthcare Management Systems, told Nextgov in an email. "In col­lab­o­ra­tion with our acqui­si­tion lead­er­ship and our func­tion­al cham­pi­on, we will sus­pend MHS GENESIS deploy­ment activ­i­ties that dis­tract our providers during their sup­port of the COVID pan­dem­ic."
MHS Genesis, devel­oped by the Leidos Partnership for Defense Health, which includes the Cerner elec­tron­ic health records plat­form, will even­tu­al­ly replace the military's legacy health records soft­ware. It is designed to be inter­op­er­a­ble with pri­vate sector health­care providers and the Veterans Affairs Department, which plans to roll out the first instances of its new soft­ware by July.
Hughes said the deci­sion to halt new MHS Genesis deploy­ments will not impact prepa­ra­tion activ­i­ties for future deploy­ments.
"The team con­tin­ues to ana­lyze deploy­ment strate­gies and seek ways to create effi­cien­cies not only within the [Defense Department] but with our VA coun­ter­parts as well," Hughes said.
Hughes fur­ther added that the Defense Healthcare Management Systems' med­i­cine team is sup­port­ing COVID-19 response through three efforts:
Enhancing the capa­bil­i­ty of the Military Situational Awareness in Theater through the addi­tion of a common oper­at­ing pic­ture that advances sit­u­a­tion­al aware­ness and com­mand con­trol capa­bil­i­ty.
Exploring options to increase vir­tu­al health capa­bil­i­ties.
Partnering with [Army Medical Communications for Combat Casualty Care] to enhance [Health Assessment Lite Operations], a point of injury EHR tool.
FCW first report­ed the MHS Genesis deploy­ment pause.
RELATED PODCAST
Source: NextGov