Defense Agency Renews Antivirus Software Subscription for Workers' Home Use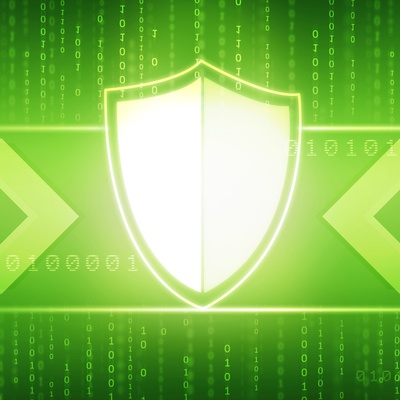 As the coro­n­avirus pan­dem­ic grows the ranks of tele­work­ers, the Defense Information Systems Agency is implor­ing Defense Department employ­ees to take advan­tage of the agency re-upping its home-use antivirus pro­gram with vendor McAfee.
"Recognizing a need, DISA and the DoD have renewed their antivirus home use pro­grams," reads a news bul­letin the agency posted Monday. "The DoD antivirus soft­ware license agree­ment with McAfee allows active DoD employ­ees to uti­lize the anti-virus soft­ware for home use."
Government agen­cies and depart­ments have strug­gled to imple­ment the administration's "max­i­mum tele­work" policy as more remote users strain their net­works.
Antivirus soft­ware is nec­es­sary to pro­tect sys­tems against the most common threat vector mali­cious actors are using during the pan­dem­ic: mal­ware intru­sion via phish­ing.
The admin­is­tra­tion updat­ed its tele­work­ing guid­ance to include con­trac­tors but the DISA bul­letin notes that that sig­nif­i­cant seg­ment of the work­force will not have access to the antivirus soft­ware.
"Home use of the anti-virus prod­ucts will not only pro­tect per­son­al PCs, but will also poten­tial­ly lessen the threat of mali­cious logic being intro­duced to the work­place and com­pro­mis­ing DoD net­works," reads the DISA bul­letin. "Contractors are exclud­ed from using the soft­ware at home or on any other system not belong­ing to the DoD."
There is no short­age of stake­hold­ers weigh­ing in on how tele­work­ers can pro­tect their sys­tems as the need for social dis­tanc­ing con­tin­ues. The nec­es­sary mea­sures — updat­ing soft­ware, using mul­ti­fac­tor authen­ti­ca­tion, train­ing employ­ees on how to avoid falling for fake emails — are mostly the same basic actions author­i­ties have been encour­ag­ing inter­net users to imple­ment for years.
"The good news for busi­ness­es and employ­ees is that smart work­ing-from-home secu­ri­ty looks a lot like work­ing-from-the-office secu­ri­ty," wrote David Forscey, man­ag­ing direc­tor of the Aspen Institute's Cybersecurity Group in a post Tuesday. "Businesses and indi­vid­ual employ­ees can pro­tect them­selves against preda­to­ry crim­i­nals through rel­a­tive­ly straight­for­ward, low-cost, time-tested secu­ri­ty mea­sures."
In a post on "virus basics," the Cybersecurity and Infrastructure Security Agency said using a text-only format can limit the chances of down­load­ing a virus by simply open­ing an email.
Beyond the basics, one fea­ture the pan­dem­ic may give a lift to is the greater use of bio­met­rics for cyber­se­cu­ri­ty.
CISA, along with DISA and indus­try stake­hold­ers, is eager to end the use of iden­ti­fiers such as Social Security num­bers for access con­trol. Instead, offi­cials are explor­ing tech­nol­o­gy that would rely on unique iden­ti­fiers such as a person's facial fea­tures, their voice, or even their gait.
"Simply enabling the pass­word, PIN, fin­ger­print, or facial ID fea­ture will pre­vent people from get­ting on your device should you walk away from it," the National Institute of Standards and Technology advised in a one-pager of six basic tips for tele­work­ing.
More broad­ly, NIST and CISA offi­cials point to Special Publication 800 – 46 Rev 2, a "Guide to Enterprise Telework, Remote Access, and Bring Your Own Device (BYOD) Security," as a resource.
For fur­ther assis­tance, The International Association of Information Technology Asset Managers is offer­ing a free class on mobile asset man­age­ment March 26.
"We know that U.S. com­pa­nies and agen­cies are strug­gling — or soon will be — as they send work­ers home and find that they don't have a handle on deal­ing with unknown per­son­al devices that will now be used to do busi­ness and retain sen­si­tive cor­po­rate data," pres­i­dent and CEO Barbara Rembiesa said in a press release.
Source: NextGov