Critical Update: How Veterans Shaped a Coronavirus Chatbot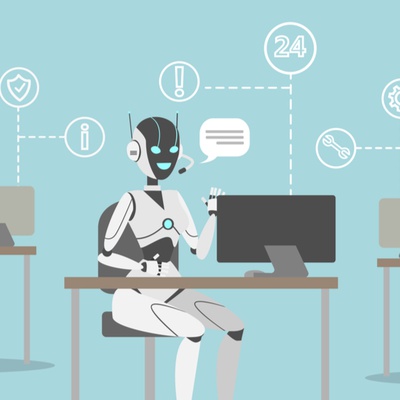 When the COVID-19 pan­dem­ic first emerged as a nation­al crisis, vet­er­ans and their care­givers under­stand­ably flood­ed the Veterans Affairs Department's phone lines and other com­mu­ni­ca­tions streams with ques­tions about their needs and agency-pro­vid­ed med­ical care.
To address the surge in demand, the depart­ment rapid­ly pro­duced its first-ever chat­bot.
"We knew that we wanted to get infor­ma­tion out to our vet­er­ans as quick­ly as pos­si­ble and in a vari­ety of for­mats that would kind of meet them where they were," the agency's Chief Technology Officer Charles Worthington explained.
In Nextgov's latest episode of Critical Update, Worthington, and Presidential Innovation Fellow Dr. Kaeli Yuen — who were both on the front­lines of the bot's cre­ation — detail what went into launch­ing the chatty dig­i­tal assis­tant and reflect on the impor­tance of pri­or­i­tiz­ing cus­tomer expe­ri­ence, even as things are moving swift­ly amid a global health emer­gency.
The agency custom-built the chat­bot using Microsoft's Healthcare Bot ser­vice, which the tech giant opted to offer up free of charge during the pan­dem­ic, to help elim­i­nate bot­tle­necks in the con­tem­po­rary health system. A user ses­sion tap­ping into the tool begins with the prompt "What do you need help with today?" Users can then select from a range of vet­er­an-spe­cif­ic topic areas such as health care, appoint­ments and pre­scrip­tions; debt, copay and finan­cial con­cerns; anx­i­ety and relat­ed claims, and more. From there, the bot con­tin­ues to gen­er­ate fur­ther ques­tions and infor­ma­tion, based on users' respons­es.
The wants and needs of the chatbot's pri­ma­ry users were con­sid­ered across the devel­op­ment process — and even down to that ini­tial ques­tion, the agency's offi­cials noted.
"Veteran input really went into every step of the way," Yuen explained, adding that big deci­sions were made with vets as a pri­or­i­ty, as well as "small­er deci­sions like what type of lan­guage do they like to have in the begin­ning — do they want the chat­bot to say 'I am here to help you' or 'we are here to help you.'"
On top of pro­duc­ing the bot in less than a month, the agency devel­oped and unveiled a range of other tech­ni­cal resources to sup­port VA per­son­nel, and vets as their needs shift­ed during the nation­al lock­down, which Worthington high­lights in the episode. He also shares a glimpse into how cus­tomers have respond­ed to the new tool, and how VA offi­cials will use their learn­ings going for­ward.
"I think we're get­ting indi­ca­tions that people like this style of inter­ac­tion," Worthington noted.
You can listen to the full episode below or down­load and sub­scribe to Critical Update in Apple Podcasts or Google Play.