Cricket Captain, Bollywood Star Send Virus Message to India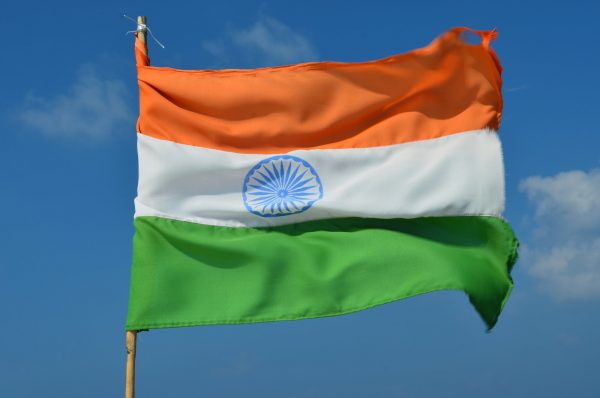 India crick­et cap­tain Virat Kohli and his Bollywood actress wife Anushka Sharma have posted a video mes­sage to their com­pa­tri­ots urging them to stay at home for the next three weeks in a bid to slow the spread of the coro­n­avirus.
The coun­try of 1.3 bil­lion went into lock­down on Wednesday, and so the power couple just wanted to spread the word.
Kohli and actress Sharma have a com­bined 55 mil­lion fol­low­ers on Twitter, and posted their joint mes­sage on the plat­form.
एकता दिखाएँ, जीवन और देश बचाएँ 🙏🏻@narendramodi pic.twitter.com/LCq2ieprxt

— Anushka Sharma (@AnushkaSharma) March 25, 2020
"These are test­ing times and we need to wake up to the seri­ous­ness of this sit­u­a­tion," Kohli said in the mes­sage record­ed in Hindi. "Please let us all follow what's been told to us and stand united please. It's a plea to every­one. Stay at home and save your family from coro­n­avirus,"
The couple said it will take time to combat the pan­dem­ic and people should adhere to the government's call for a cur­fews and a lock down for 21 days.
"If you show care­less­ness, the whole nation will have to pay a heavy price," Kohli said. "For 21 days India has to stay at home and save the Indian nation."
Together, the couple say: "Show your unity, save lives and your coun­try."
Cricket and Bollywood are two of India's great nation­al insti­tu­tions.
All crick­et in the coun­try has been sus­pend­ed, includ­ing the lucra­tive Indian Premier League which attracts some of the best play­ers from around the world.
On Tuesday, Prime Minister Narendra Modi announced a three-week coun­try­wide lock­down cov­er­ing nearly one-fifth of the world's pop­u­la­tion "to save India and Indians."
India's unprece­dent­ed lock­down was aimed at keep­ing the virus from spread­ing and over­whelm­ing its frag­ile health care system as it has done in parts of Europe, where infec­tions were still surg­ing.
India has 593 cases of the virus as of March 26, but Prime Minister Narendra Modi warned that if he didn't act now it could set the coun­try back decades.
More than 487,000 people world­wide have been infect­ed and more than 22,000 have died, accord­ing to a run­ning count kept by Johns Hopkins University.
For most people, the new coro­n­avirus causes mild or mod­er­ate symp­toms, such as fever and cough that clear up in two to three weeks. For some, espe­cial­ly older adults and people with exist­ing health prob­lems, it can cause more severe ill­ness, includ­ing pneu­mo­nia and death.
By the Associated Press with addi­tion­al report­ing by The Diplomat.